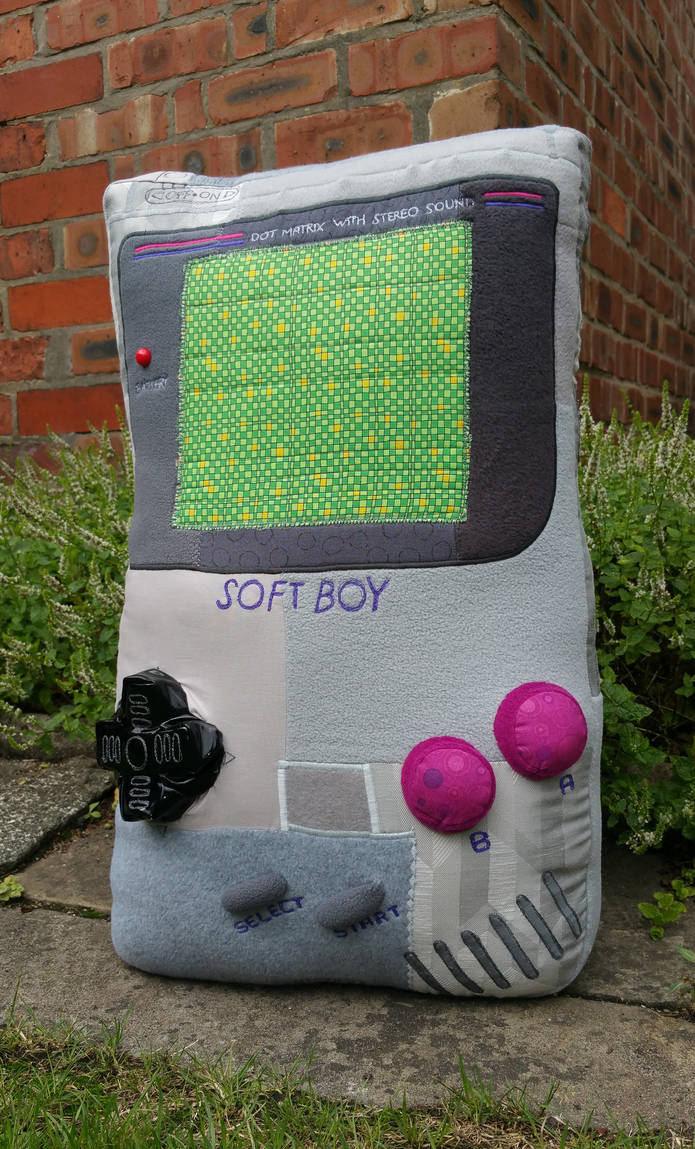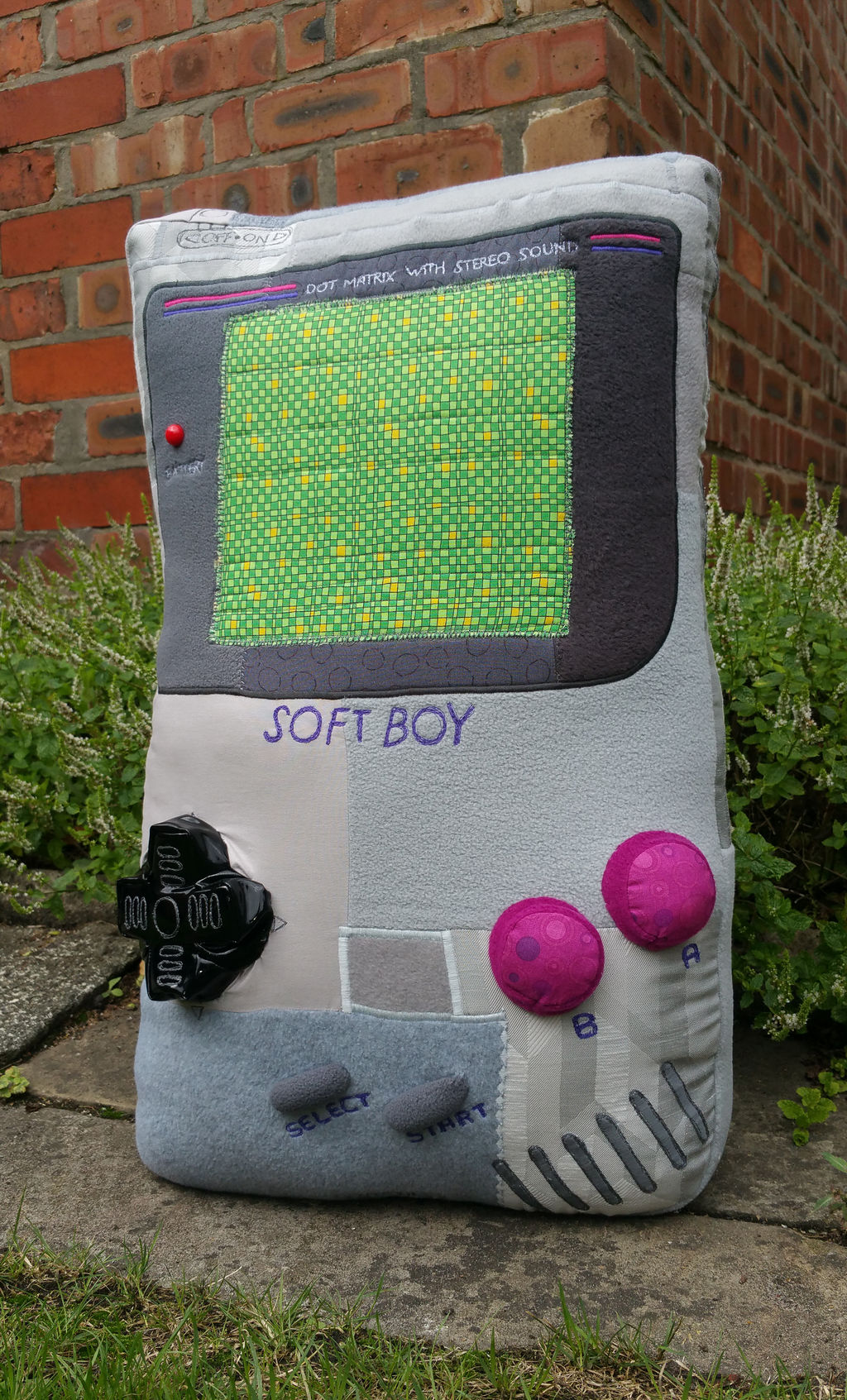 I chose soft sculpture for my piece, in particular, the childhood memories of gaming, and one of the first gaming devices I'd ever held in my hands.
Gaming has always been a part of my younger years. It reminds me of a simpler time in life, where my main interest was to beat a final boss, or get to the end of a level.
I love to turn small, usually hard or rigid objects and drastically increase their size and make them pliable or soft. I am greatly inspired by the works of Claes Oldenburg, especially his giant food soft sculptures.
THE UNCONVENTIONAL

I believe this to be unconventional for the idea of turning a solid object into a soft one; turning the original physical form on its head. Up-scaling the size of such a small item to something of immense proportions gives it a playful, whimsical charm,. It's also something that the viewer can find fascinating and feel the need to touch or hold, or it may even remind them of their own childhood.

MATERIALS

Having lots of small pieces of fabric around with nothing to do is a bit of a waste. I decided to re-cycle old bits of fleece, curtain and cotton to create a gigantic, patchwork piece and replicate the original hardware down to the finest detail. On the sides of the sculpture are embroidered various ports, such as the headphone jack, volume and contrast buttons and even the connector used for linked play in some gaming.

Other materials used include PVC for the directional pad, a red safety nose usually used for plush toys for the battery light, and black buttons on the back to indicate screws.
The final piece stands a huge 23 inches high, is 13" wide and 6"deep and weighs over 1kg.
Around 12 hours of sewing have gone into making this unique piece.