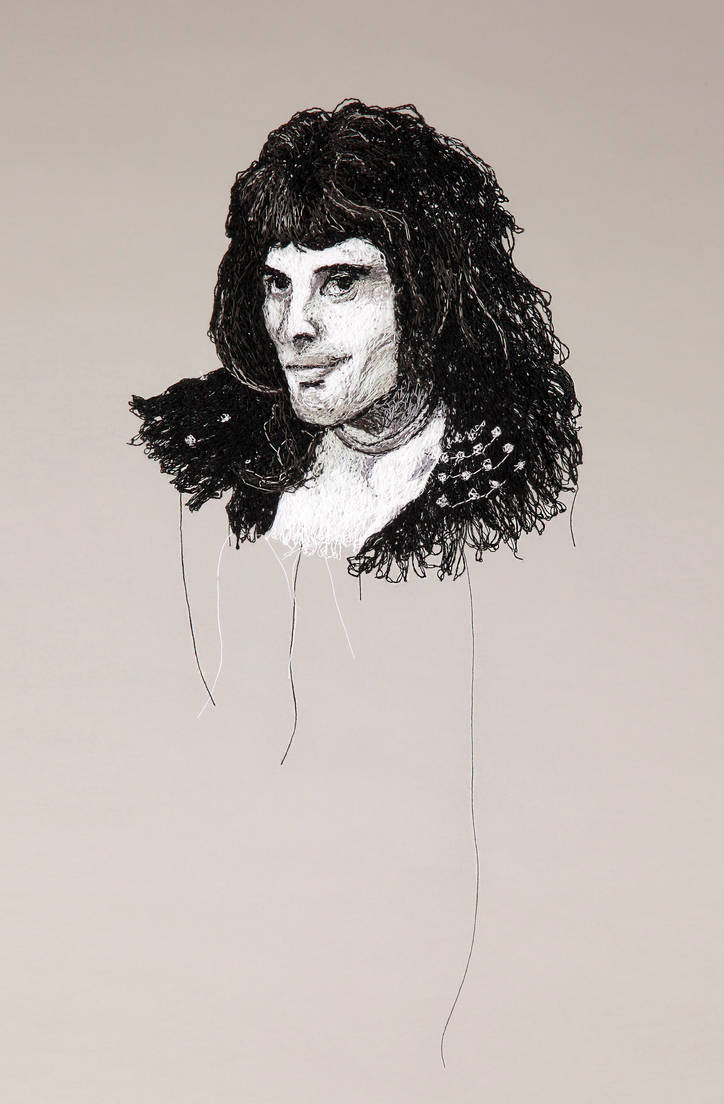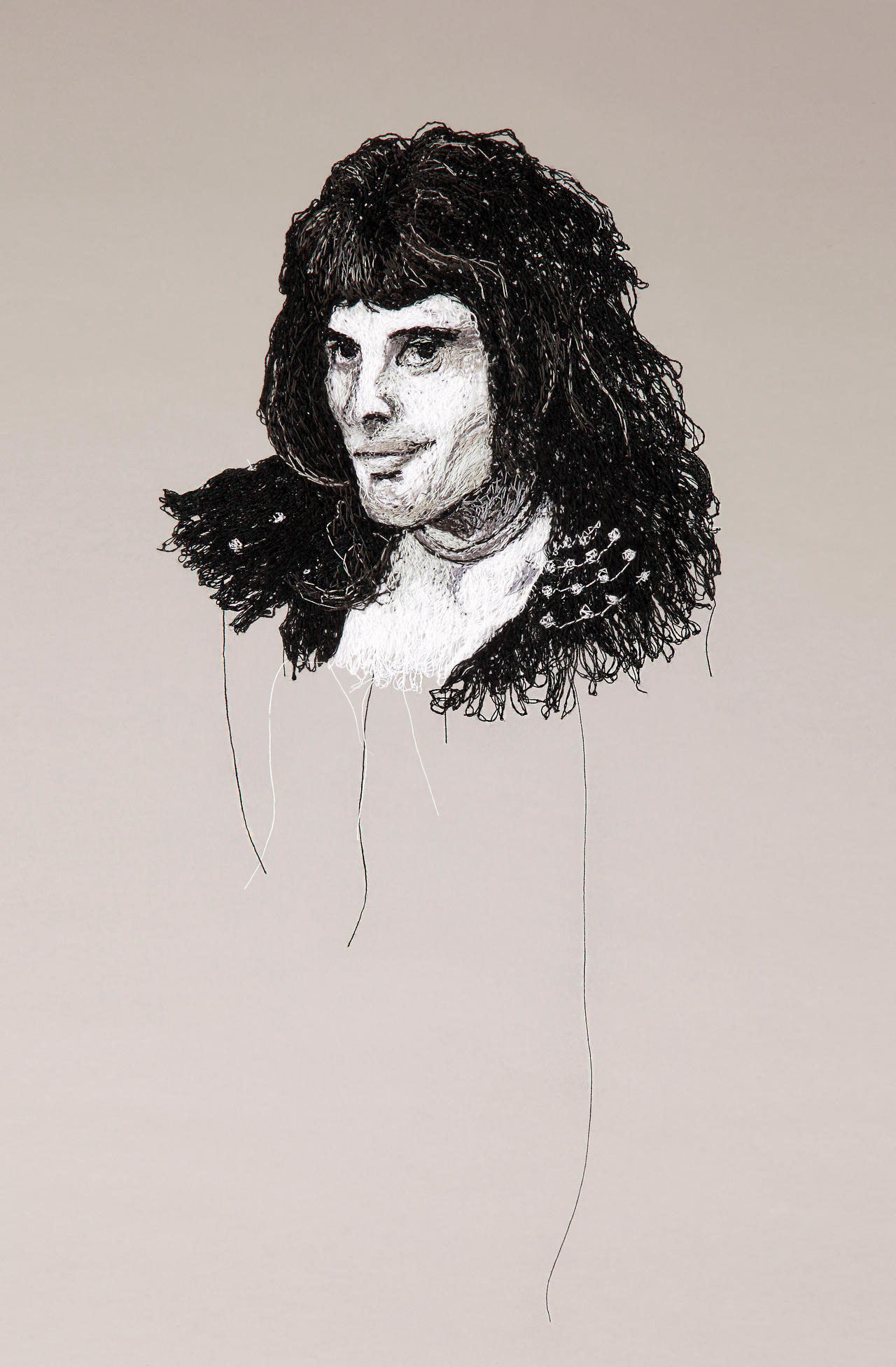 I chose sewing for this entry and wanted to create a portrait using a method I have never used before. I love sewing and I love portraiture, so I combined the two.
This is free motion embroidery onto
Solvy
, a plastic-like film which dissolves when immersed in water, leaving only the sewing thread behind.
I used a quilting foot allowed me to literally "draw" with the thread, which is very therapeautic and fun to do. Sewing directly onto Solvy is a little more difficult though!
The more layers I built up, the denser the embroidery became and was more likely to stay together once the backing film was washed away.
My partner and I really got to know each other through the music scene, and Queen is his favourite band of all time. Music is a very important part of people's lives and I chose a music icon to represent a united love that we all share.

Here is my process showing how I built up the stitch layers on the machine with my embroidery hoop before removing it and submersing it into water.
The embroidery itself is around 6 inches high, and took around 3 hours to complete.

Love thread, and love Queen. This is so cool! Good luck in the contest!
Reply

That's really cool. My aunt and uncle just bought me a sewing machine. I'd like to try my hand at something like this. Just need to get a quilting foot, I guess. Good luck in the Finals!
Reply

Thank you!
Also look for an embroidery hoop too. Solvy is a difficult beast to work with, and I have a few variations on water soluble backing to use at the moment. One I've been recommended is more like fabric and may work better on an embroidery hoop. Good luck with your sewing endeavours!

Reply

You made it to the Semi's, congratulations!!
Reply

This is really good! I hope you win

Queen is awesome

Reply