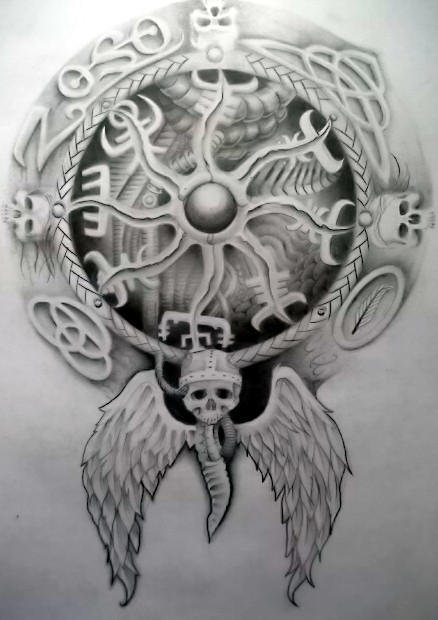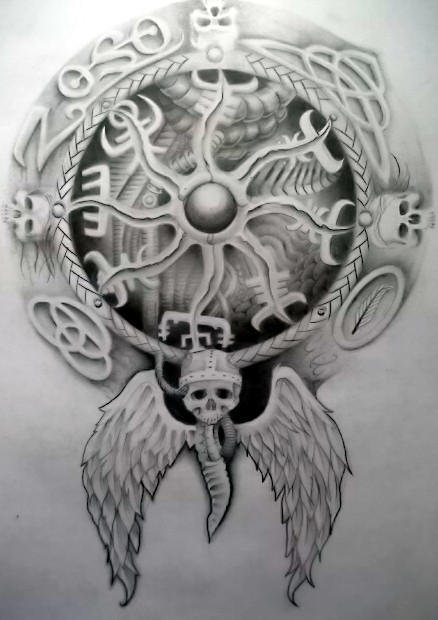 Watch
pencil drawing

shoulder

brief:
led zeppelin symbols, Viking compass, Giger

Reply

Reply

Can you modify this one as a commission? My dad is very interested in this one. I showed him your work and he about died over this one. Amazing work!! You are extremely talented!
Reply

yes, no problem. £80 plus postage fees depending on where you live. Outline included, free to work in about 4-5 weeks. Please email me if still interested
knotty.inks@yahoo.co.uk
Reply

This is the best i've seen yet, good work.
Reply

why the led zeppelin symbols??? looks really good ,just wondering why???
Reply