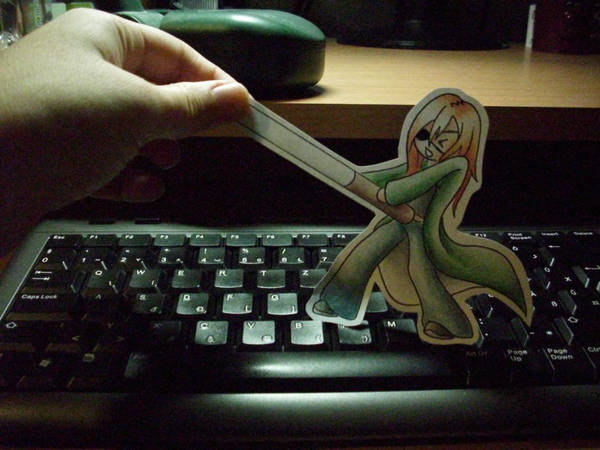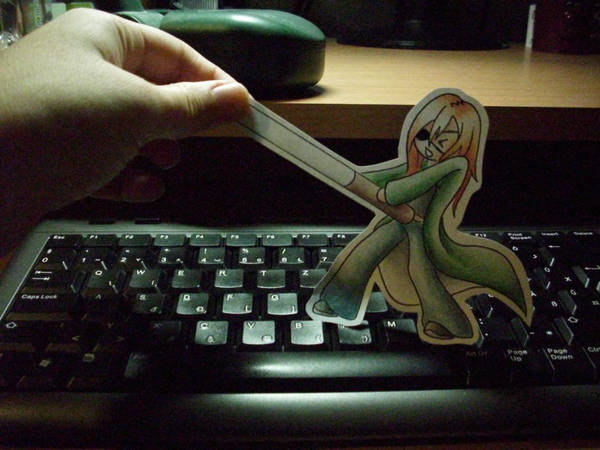 Watch
I really love these little guys, so i decided to make one. It's Badou, and his love with smoke...
Badou: Gimme that! That's mine!!!
Me: No, you smoke too much.
Badou: *bring out his guns*
Me: All right, you win. XD
I'm a big fan, I know, but i love this series too much. Sorry. I have an another idea with Badou and Haine, so I'll make another paperchild picture in the future.

Badou/Dogs (c) Shirou Miwa
Art and picture (c) me