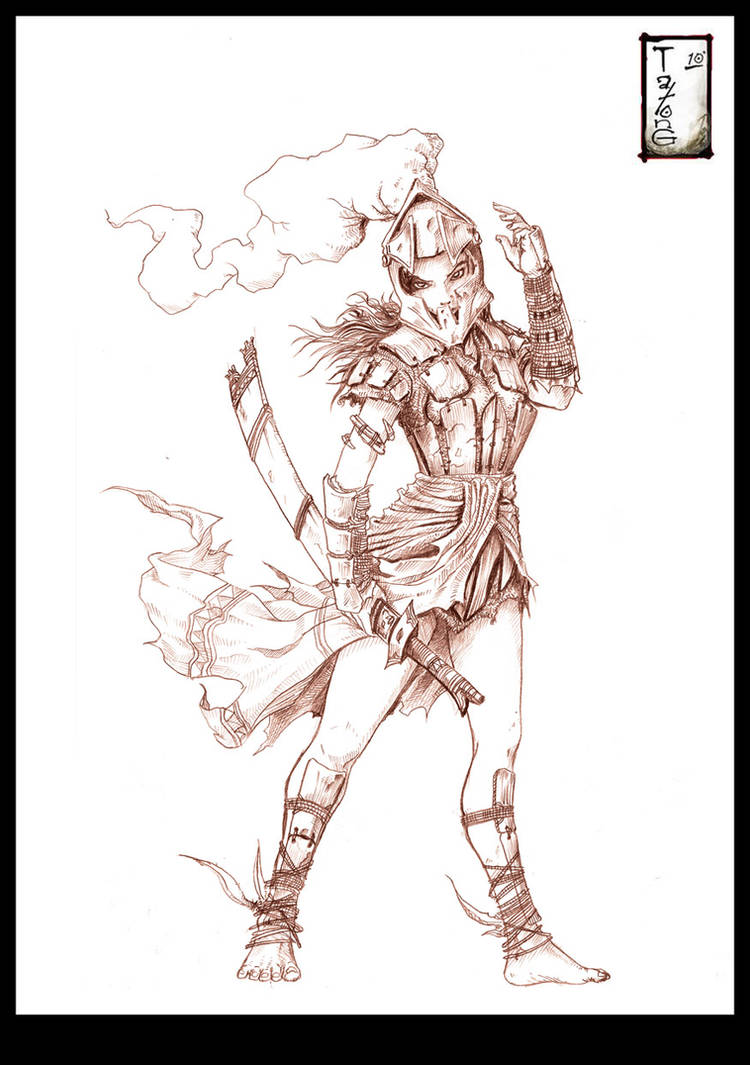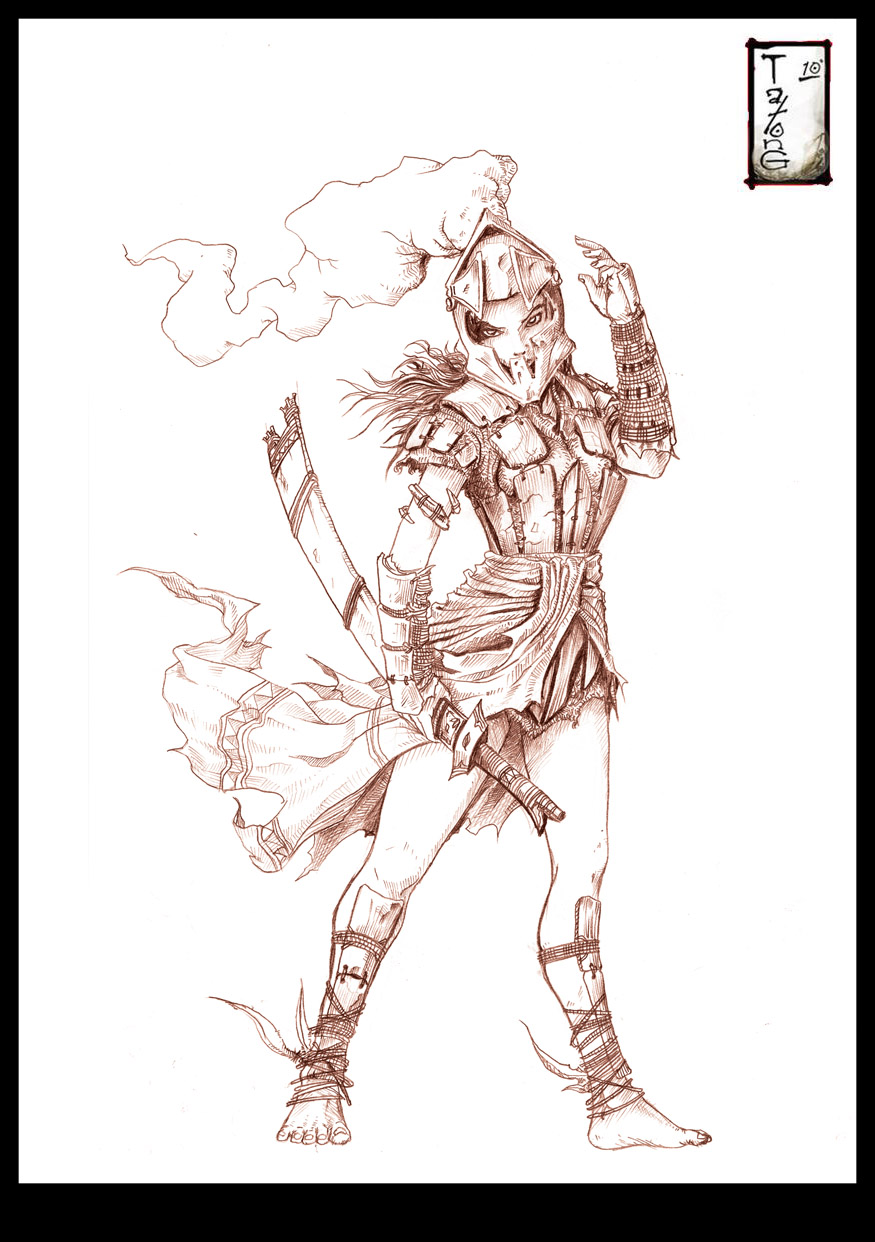 Watch
quite odd? It looks like a roman soldier or close to that

I don't know if I put it up right but "Bae Bagani" or "Baye Bagani" means warrior girl or a girl warrior. I don't have an apt knowledge about Bukidnon/Binukid grammar...
I mixed down some Bukidnon & Mindanao elements on this piece. I looks like my OC Hickory hehe. its not her..

Actually, the armor is an ancient Moro Chain Mail made of Water Buffalo horns or brass plates on a mesh,hide, or mail that is light and allows fast mobility. Some historians claimed that this Idea for a armor originated from Islamic missionaries who visited south east Asia around 1500s or in times of the Holy war ? (there was no particular time about that). It was a pre-Spanish era when these armors are made and as time goes by it was influence with Hispanic designs although pre-spanish carvings still prevailed. They include wrist and shin guards but I think mostly it are discarded because it encumbers the wearer in some ways. Oi! Meron tayong mga baluti haha di lang po lahat bahag...

The sword is known as Kampilan, owned by tribal chieftains, sultans/datus, and people with high ranks in a society. Although here I tend to curve it a little bit. to make it look more Slicey? lol slicey n dicey
thats it for today's lesson in Philippine History hehehe
EDIT: The helmet was intentionally of European origin, added up just for FUN, since I wan't to give a hint that the islams brought the helmet from the holy war... and around 1700-1800s? British Colonizers were subsequently attacked by Moro pirates who eventually are the makers of these armors.