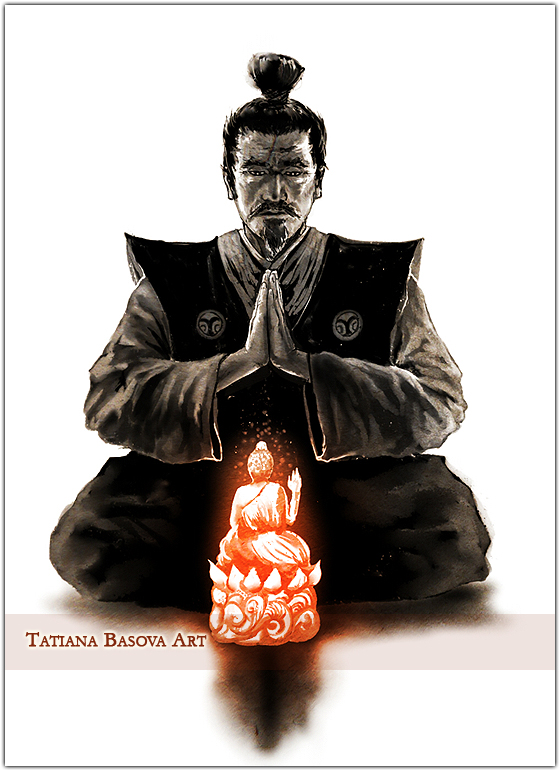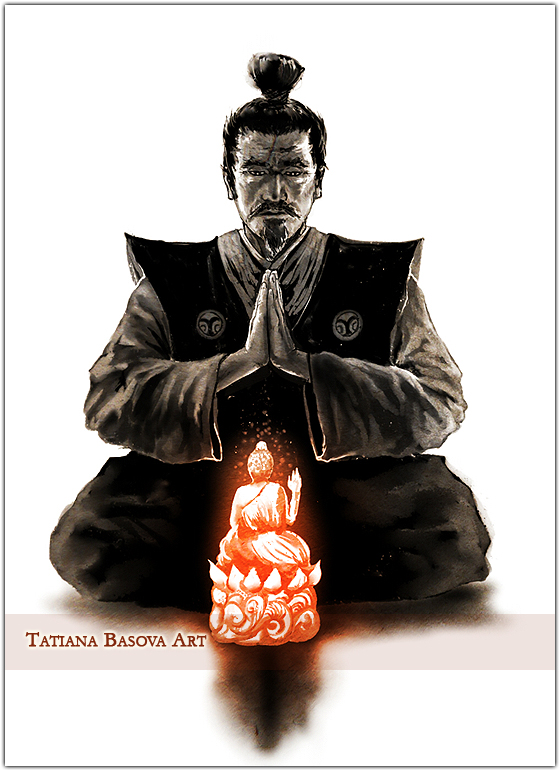 Watch
Renouncing everything that clouds the purity of thoughts and mind is the most essential and simple rule that must be followed by a true Warrior. Impatience, disappointments, anxiety, doubts, anger, the fear of loss, and hundreds of other desires and passions possess the thoughts of ordinary people tenaciously, and rule their behavior.
But a Warrior, seasoned by Bushido, reaches the state of pure and cold consciousness that can be compared to ice illuminated by the winter sunlight…
As if he is standing on the top of a soaring metaphysical cliff, at the bottom of which the impotent waves of human desires and ignorance rage.
A. R. Basov, "Samurai. Legend"
Prints here: elitespirit.org/art/praying_sa…