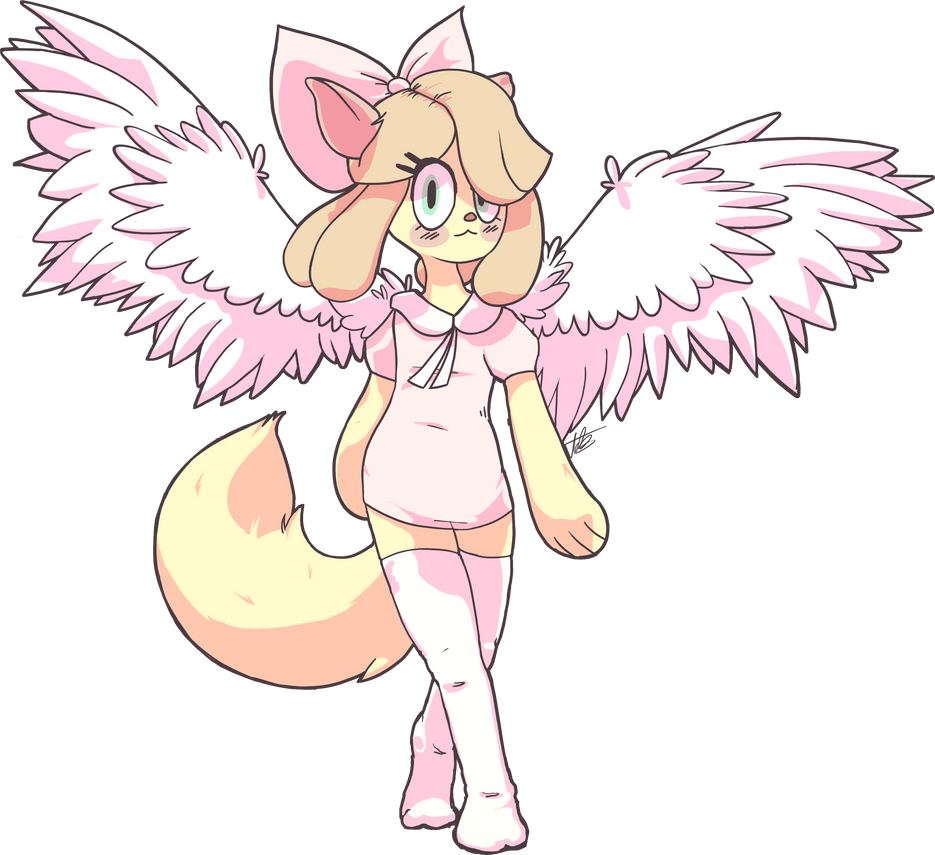 Walkin' and talkin'
A gift for
MaddieBat
Edit: Fixed two left feets.
Edit2: Changed line colour from charcoal to a saturated pink.

oh my goodness where do I start--
first of all this was beyond unexpected and so sweet of you!!! I really appreciate it and it just warms my heart... <3 you're such a sweetheart!!!

there's so many things I adore about this?!
the lineart looks so amazingly clean and smooth!! kinda wish mine looked like this///
the colors are so soft and everything comes together so well~ the shading actually looks really nice with this overall pinkish color scheme. It's monotonous but it's honestly super eye-appealing. PINK. PINK EVERYWHEERRREEE. <33333 The shading in particular on the tail makes it look especially textured and fluffy!! giving it more depth.

I love my fursona in your style!! The way you drew the wings is awesome!!! and I love her adorable expression <3 I just love your style in general. SO I double love my fursona in your style!!!!!!!! this looks so good overall I could stare at it forever. Thank you so much!!!! ;A;
Reply

AAA Sorry I forgot to reply!
You're welcome, I wanted to draw you something to make you feel better!!

THank you!!<3 I really love your lineart though maddie; its cute!
Also, Pink pINK PINK A. I heard using grey shading can make your drawings look flat, so I tried applying a more saturated pink shade with a blend mode to get a more natural shade.
Reply