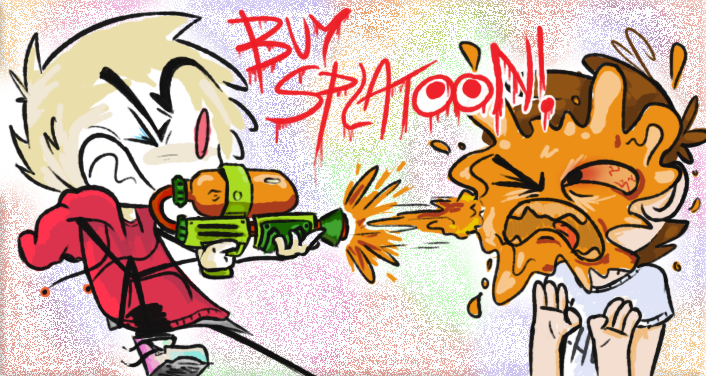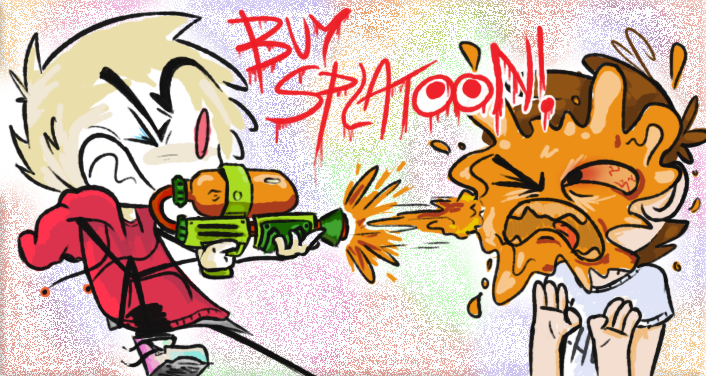 Watch

i loVE THAT GAME IT'S SO ADDICTING//
Do you have it?
Reply

Reply

Can I play with you on that game?
I'm level 15
My nnid is IzzyDrawer123 and the mii name should be Amber
Reply

I don't really play casual much... And since i'm from Britian, I'll prbably never be on at the same time.
If you add me I might play. I'm always on ranked - and a European Splatfest is tomorrow, so i'll be on that as well.
I'm level 22. and my NNID is papashpee
Reply

Ok I'll add you later.
I live in New York so you're 5 hours ahead of me.
Are you on team marshmallow or hotdog?
Reply