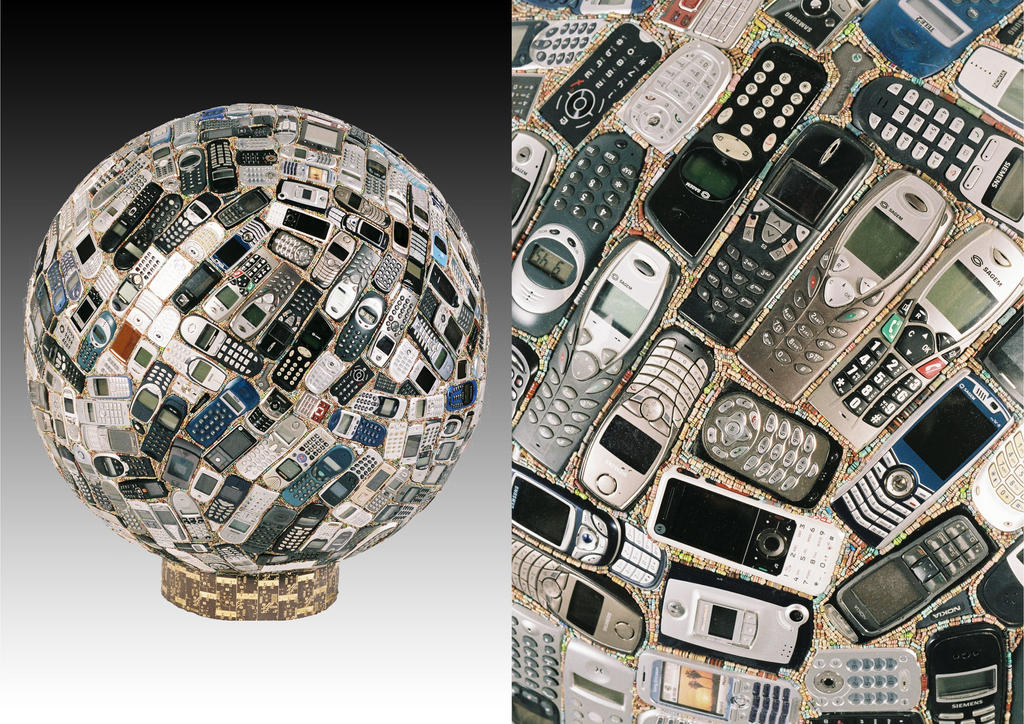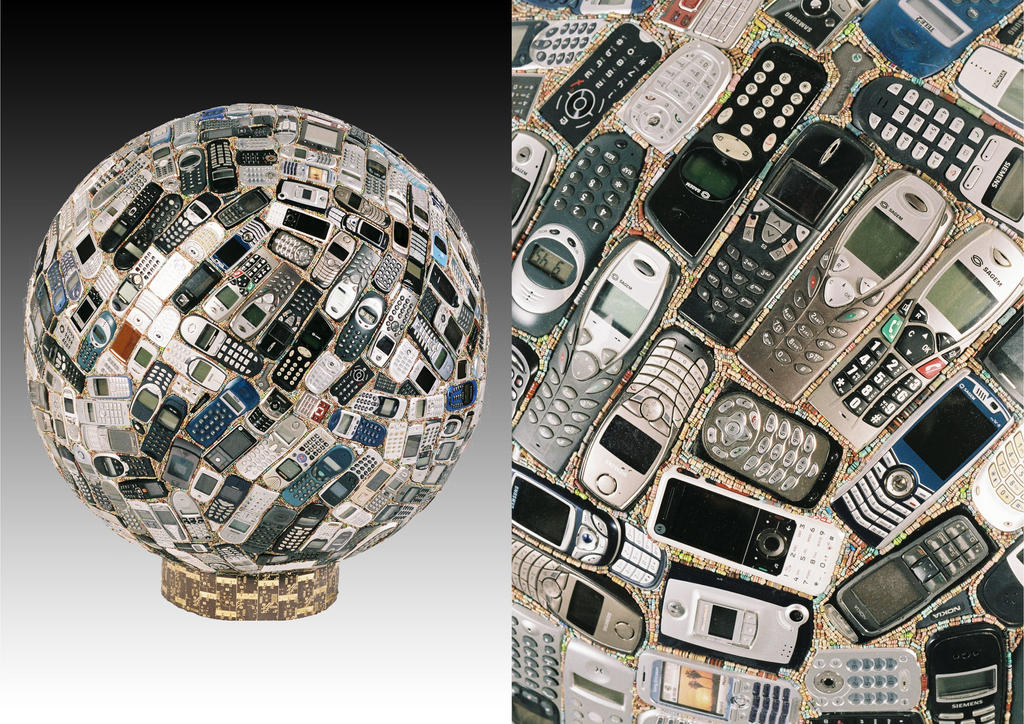 RUOK is a Cybertrash exoplanet made of phones (90x90x90cm, 100kg)
Such a great concept!
It made me thinking, you could keep going with it and set up a system that triggers all the phones to ring and even let the viewer interact with it, press buttons and call people. Just a random thought.
But really, such an amazing concept, and it's so true.
Reply

damn lotsa work to get this kind of amount those components out of circuits

....done that

...good work

Reply

Reply

Amazing! Such a variety of phones. I wonder if it will ever be colonised - your planet, or just be space debris. what's the base material and the filler between the phones that you used?
Reply

Reply

C'est aussi notre plančte.
Reply

I absolutely love this. The thoughts i get from this are: cellphones are taking over the world. But on the other hand, the regular phone parts give me the feeling that phones connect people around the world.

amazing job on this one especially filling the tiny gaps between the phone. Amazing!!
Reply