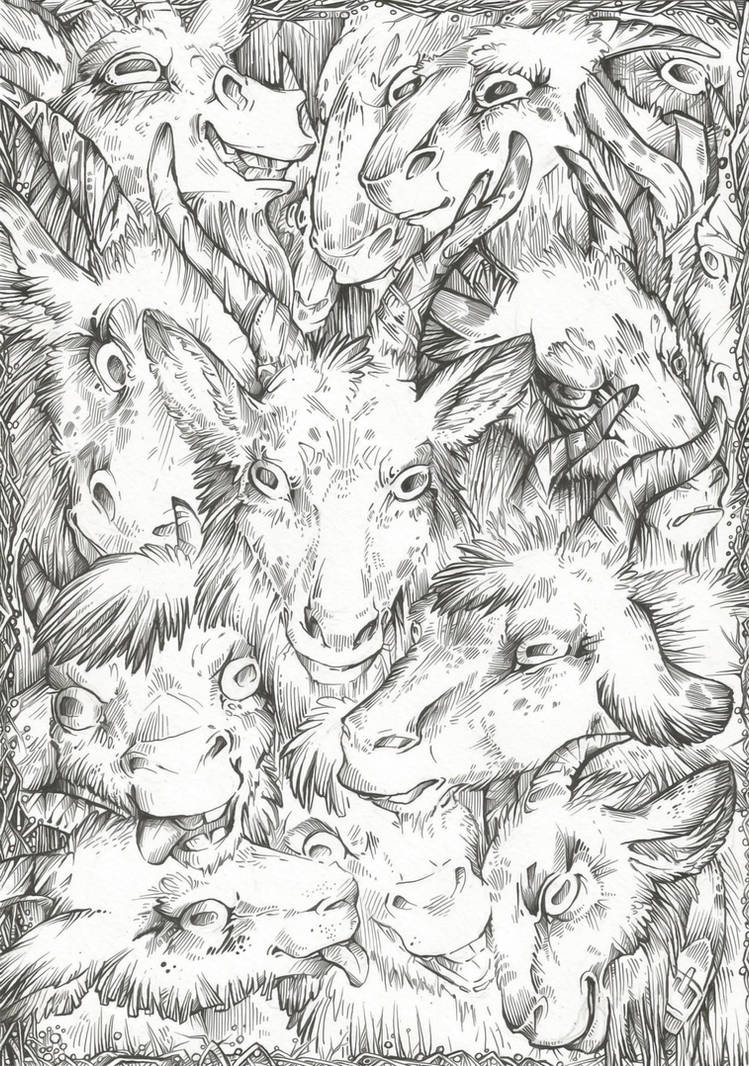 Watch

I really LOVE both of these. (Your colored one and the provided line art.)

This would be a beautiful background. Can I have your permission to alter this a bit and make a desktop background out of it?
Reply

I am glad you like it! Feel free to use this as long as you d
on't use my art and/or parts of them COMMERCIAL in any way. I wish you good luck with making
desktop background!
Reply

Reply

Reply

Reply

You're welcome. And never forget: crazy goats are everywhere!

When I first heard about that game, I couldn't believe that it's legal, seriously.

Reply

Reply