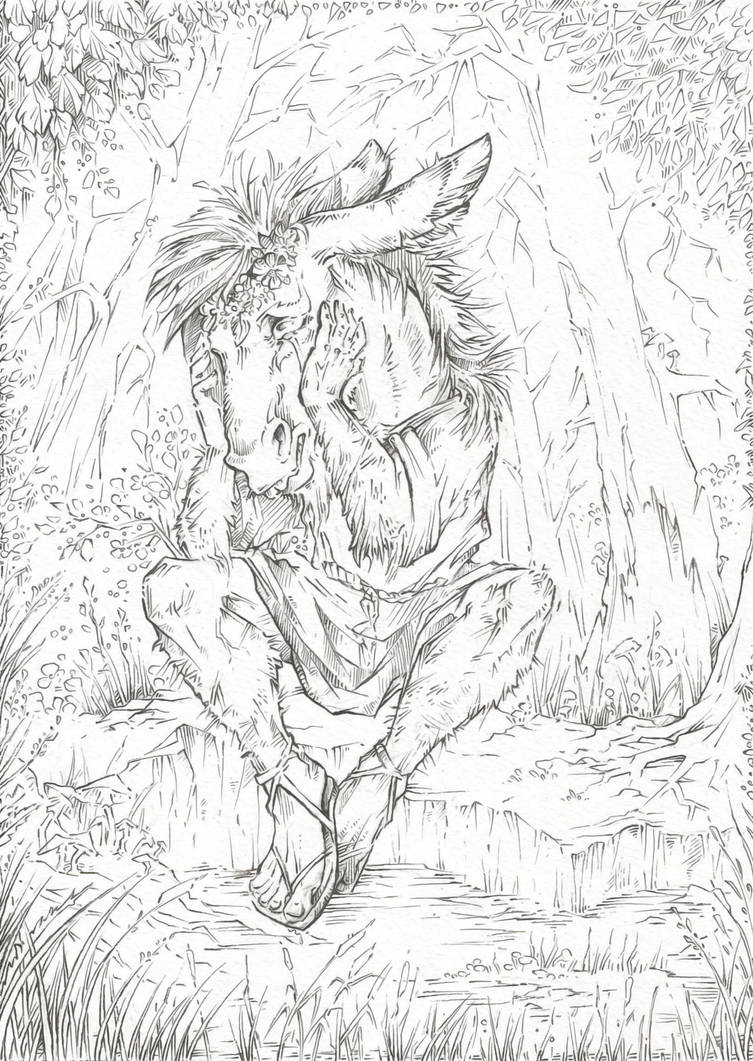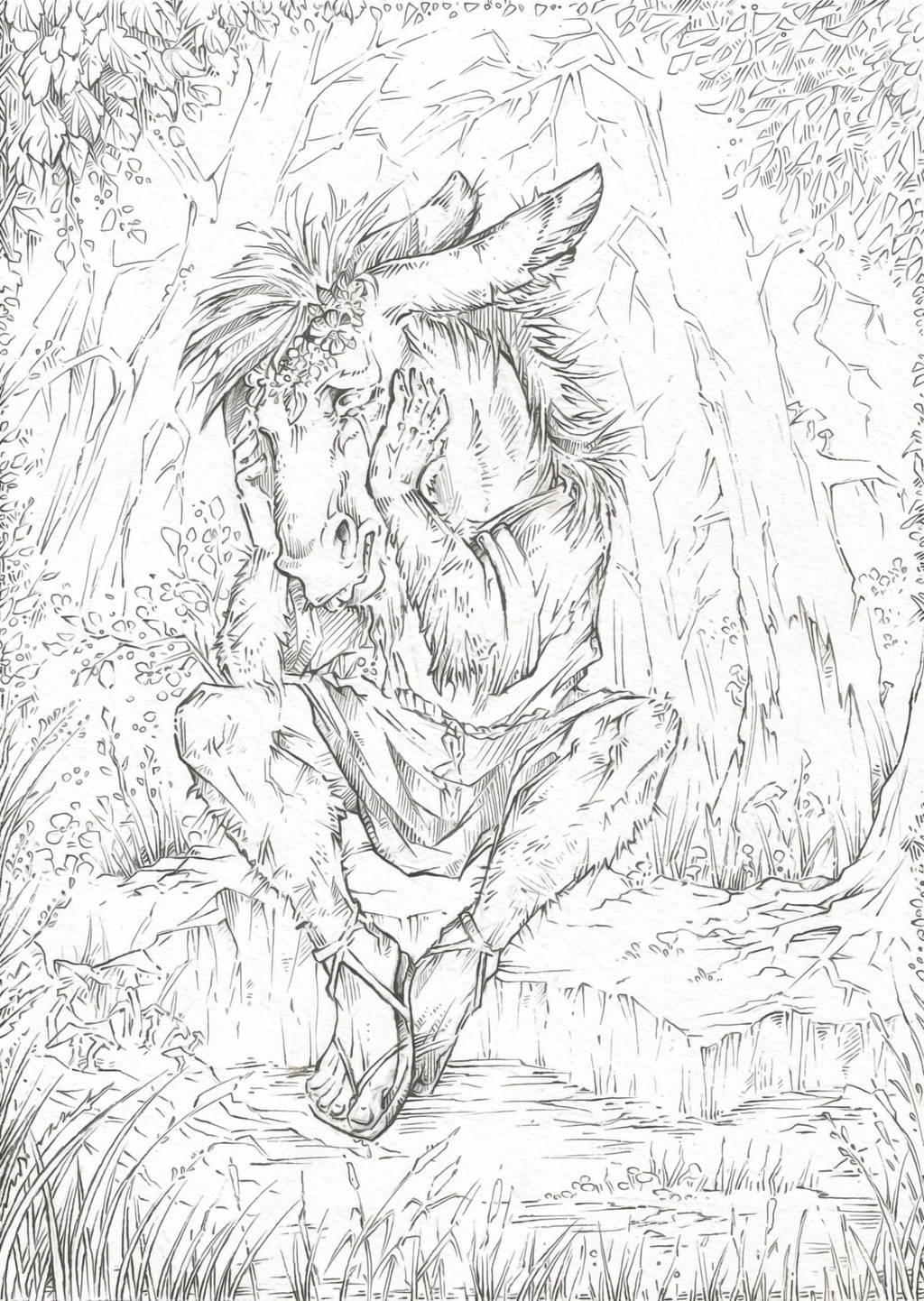 Watch
Nick Bottom – weaver. Puck transforms his head into that of a donkey. When Bottom returns for his next lines, the other workmen run screaming in terror, much to Bottom's confusion, since he hasn't felt a thing during the transformation. Poor Bottom.
Illustration for comedy by William Shakespeare "A Midsummer Night's Dream"
The finished work is Here:
taski-guru.deviantart.com/art/…
---

Reply

His pain feels so intense when looking at this. Great artwork!
Reply

Since I've never actually read anything of Shakespeare's (I don't know how I got away with it either) this was giving me some serious Pinocchio vibes instead.

What was it with older stories and people turning into literal jack-asses...and why doesn't that happen more often now? Hahaha.
Reply