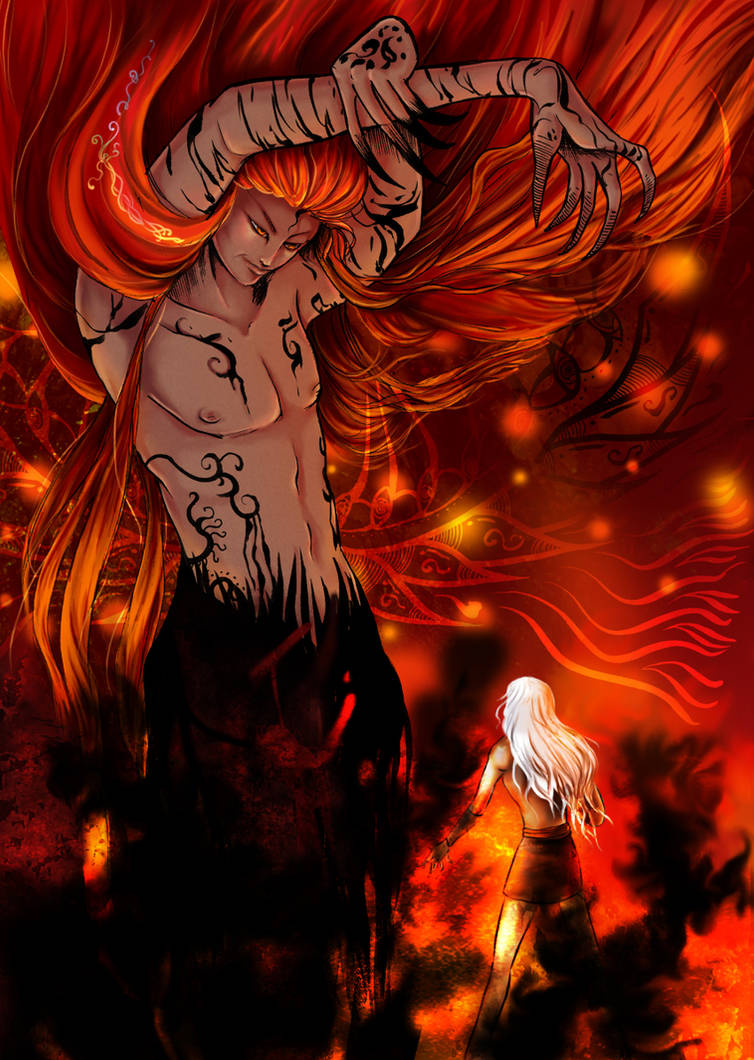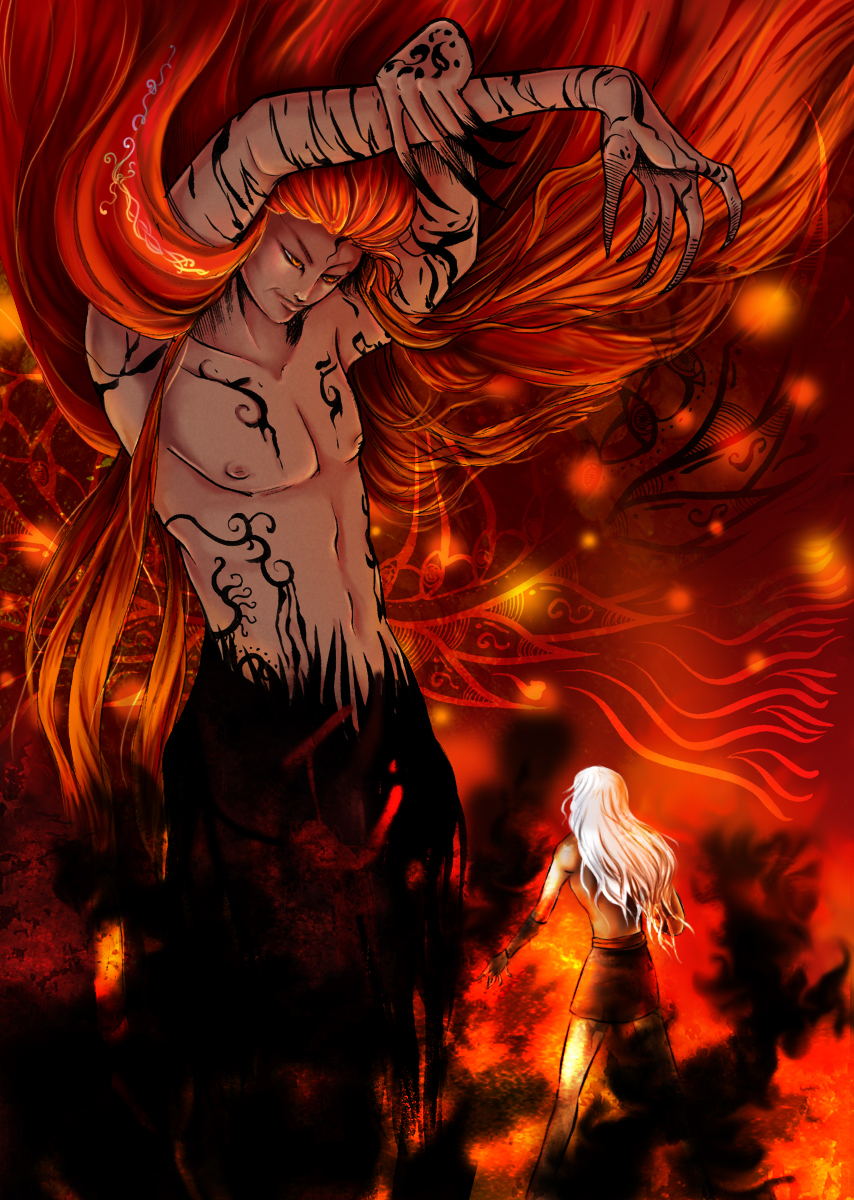 Watch
Finally! After a good two to three months of working on this, it's finished! *_* I spent far more time on this than I actually care to say, haha, but I feel it was worth it, at least. But I am SUPER proud of the work on this piece!
Basically, this is Arioch in all his glory with Elric facing him, as depicted by =
Serrifth
. Her sketches and inks are so mightily tasty, NUMM!!!! I'm afraid I did take just a few small liberties with her lineart, but I hope the result was worth it. Make sure to go check out =
Serrifth
's other images! Go, see, seeeeee!~
I always have this intense, firey feel whenever I think of Arioch, hence all the blasted orange, yellows, and reds all over this piece! Ohhhh the reds..... *dies*
If you don't already know who Arioch and Elric are, go out and find some books by Michael Moorcock. Elric is the Eternal Hero, and specifically from
Elric of Melnibone
and the other following books in
The Elric Saga
. It's great high fantasy in the old style and the imagery is wickedly delightful!
Arioch, Elric, etc. © Michael Moorcock
Lineart and concept © =
Serrifth
All colors © meh, whoo!
Textures: ~
lock-stock
& ~
wachowicz
The Shtuff:
Colored in Photo Shop CS2 with mah tabby (a generic off-brand). Two textures were used for effect, one from lock-stock and one from wachowicz's. Other textures were created by myself! ^_~