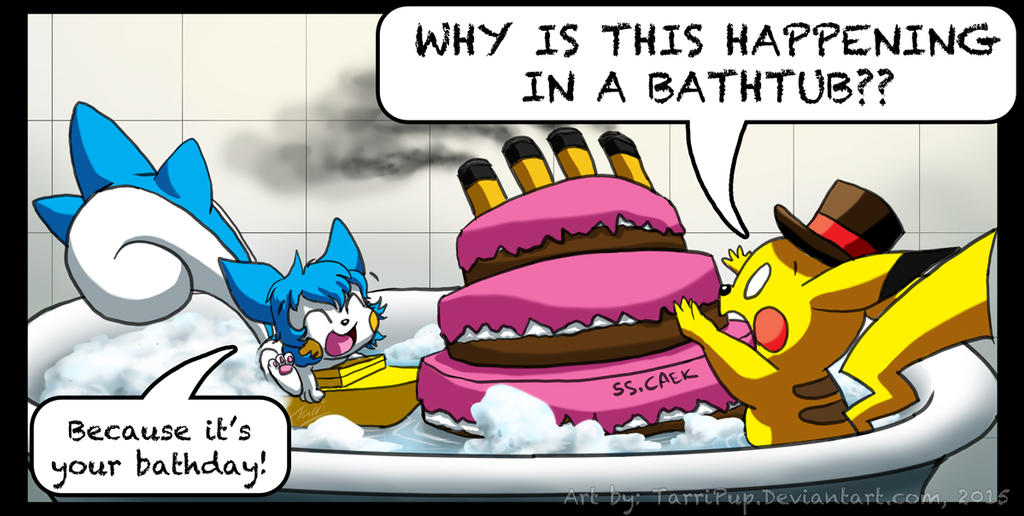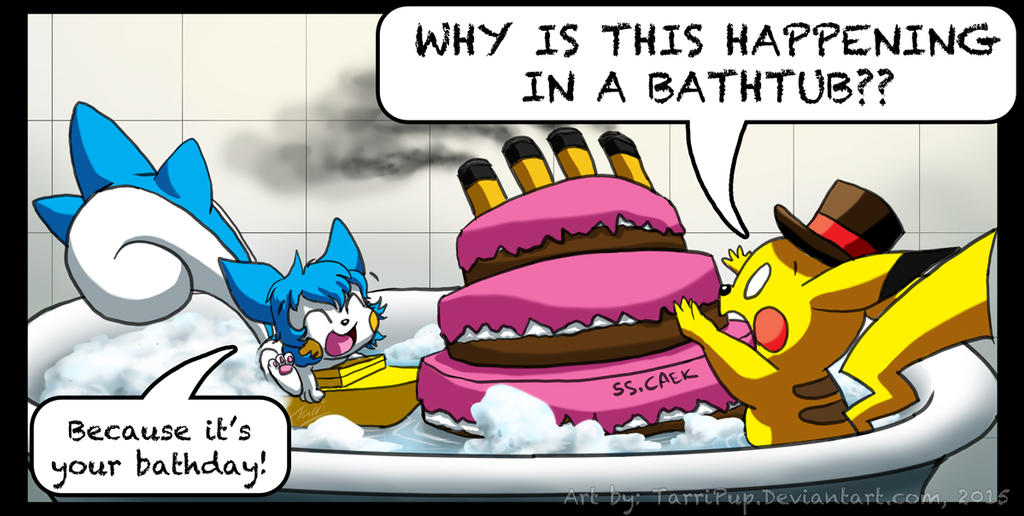 Watch
Random

birthday pop-up.
I go to

's page.
I say happy bathday.
Spontaneous image in my head.
Spur of the moment birthday gift is unexpected. :3
I'm only assuming that if Ry-Ry was a pokemon, he would pika the hell outta that hat.

As for me, I would not only be a pachirisu, but ride the hell outta that toy boat.

Art and Tarri, aka me, by me, aka Tarri

Stole Ry's chu for purposes of a more delicious type of cake in the bath, and not that yucky kind called a cake of soap.


Hey, that's really funny xD
Reply

Reply

Thank u so much! Haha happy bathday
Reply