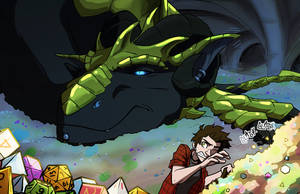 Downloads!
Along with early access to artwork, get periodic downloads of sketchbook compilations & story pdfs to peruse at your leisure!
---

Description
It's been a while, but I finally finished another comic for our favorite duo of fluff!
Æs' consistency is between Jello and Turkish Delight. Which make a great bean-bag chair or firm waterbed for Gudrun.
I'd be bouncing on him too.
Image size
1950x1916px 1.03 MB