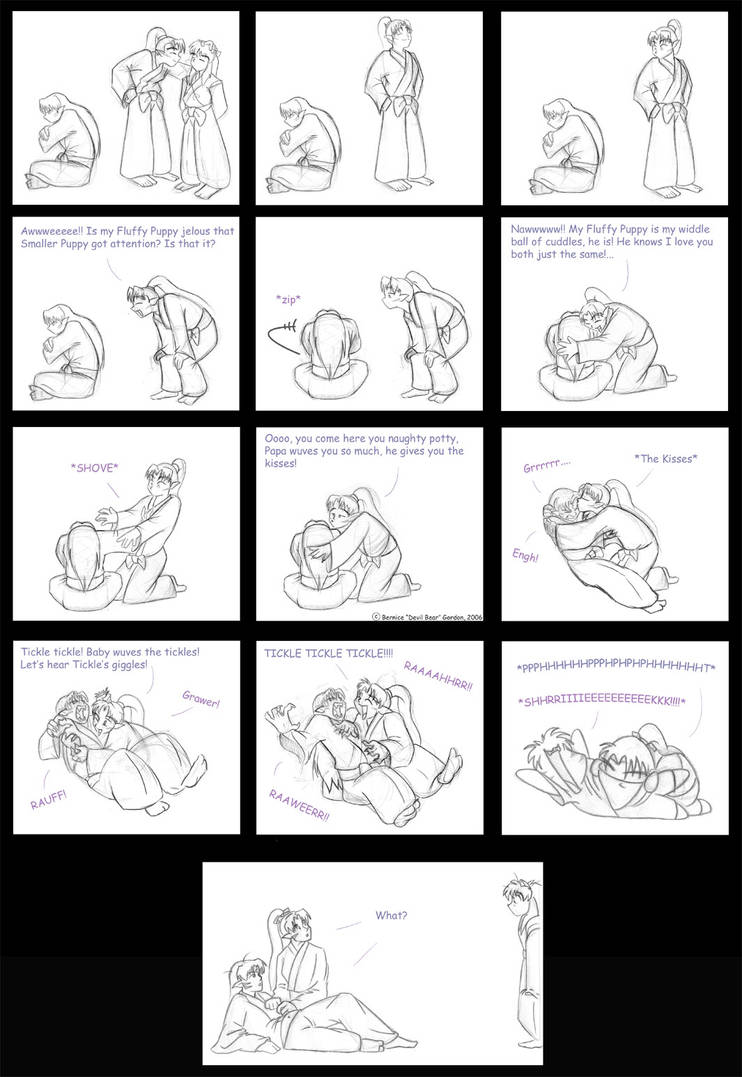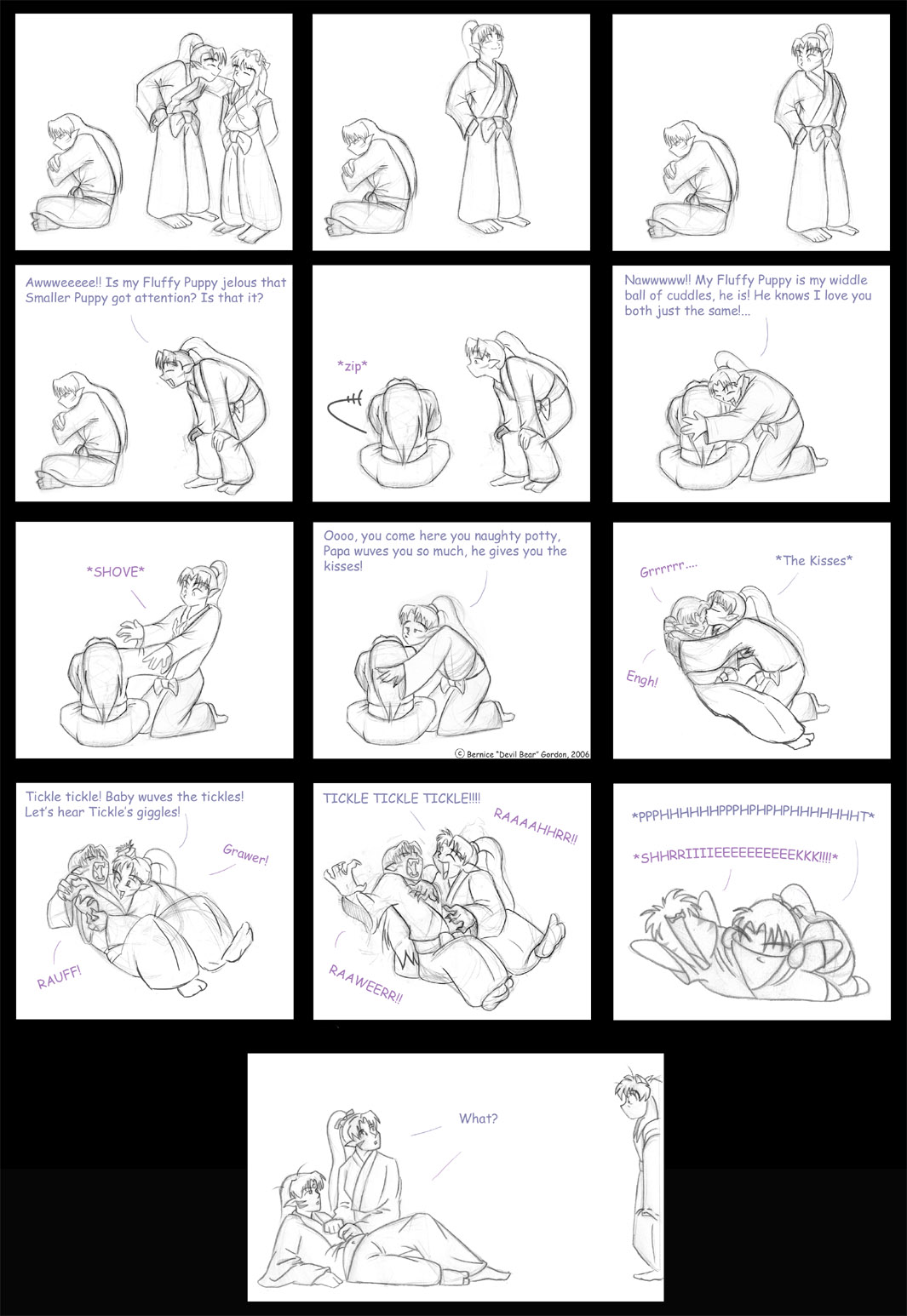 Watch
This was sitting on my com for well… nearly 6 months. The last panel was finally drawn out today in lecture class.
Heh. Papa-sama loves giving The Kisses.
Papa-sama also loves giving The Tickles.
Sesshy is such the jealous little puppy.
I might move this one into scraps. I'm not sure yet. Some comics stay in the big gallery depending on how I feel about them. Either way, if it's shuffled to scraps, it'll be in a couple of weeks.