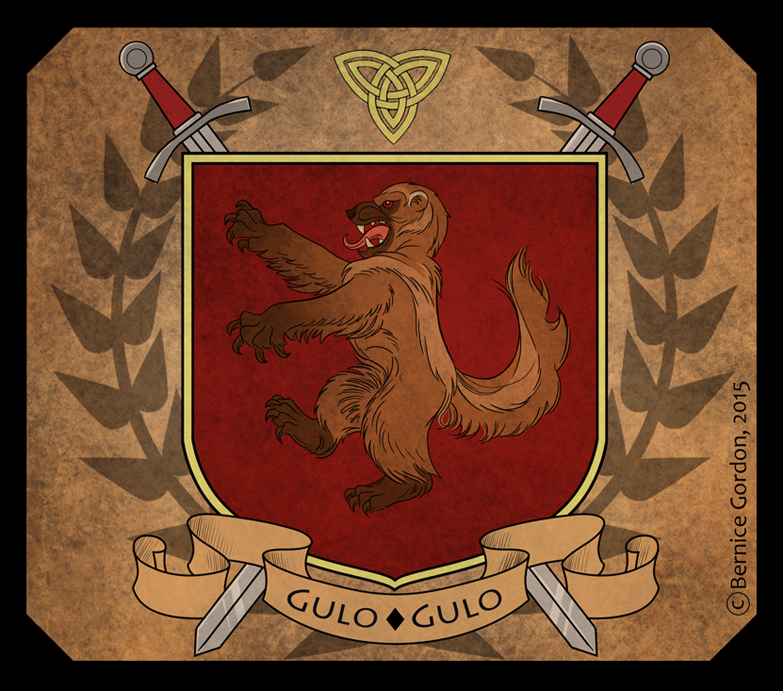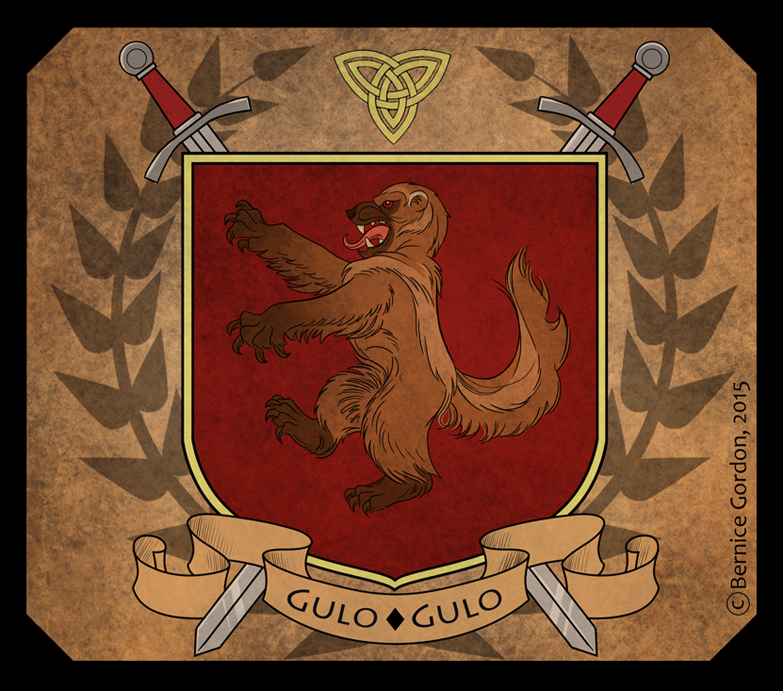 Watch
Commission for client.
When doing different styles and contents, I breach FAR in order to think up of ways I can symbolize, or represent a character for a client- that also might be used in other mainframes and social media. After all, many of us are gamers, rpg and tabletop patrons, as well as hobbiest of all kinds. So I figured I'd try and design something for everyone that had the potential to be used as insignia, or crest. Needless to say, Twitch's warrior character [wolverine] immediately inspired [if not demanded] an approach that was heraldic... so there you have it!
The Wolverine is "Rampant" because well, that's what this fellow does! Since everything on a crest has to reflect the bearer, I included the 2 swords [warrior/battle] his double knotts [character insignia] and the wreath of Laurel [triumph; success, renown, glory and victory].