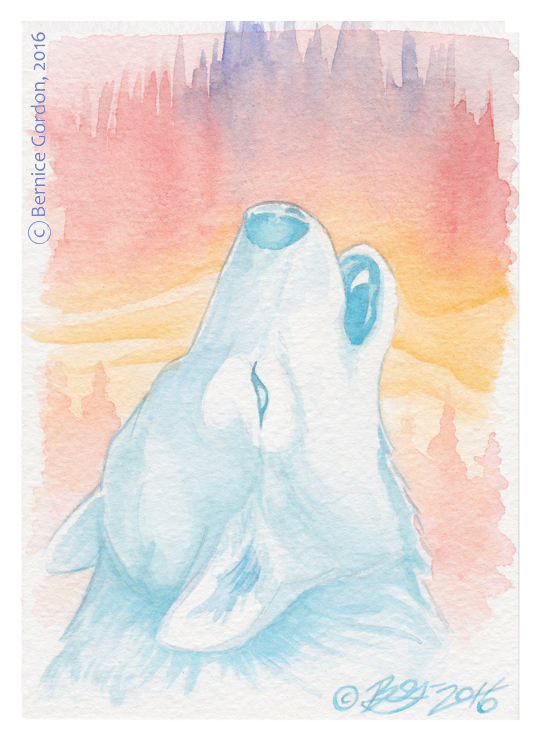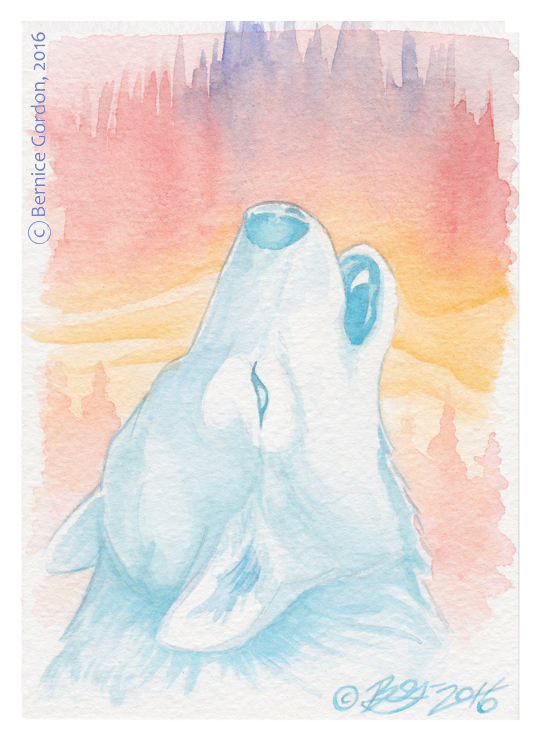 Watch
Another practice for my watercolours.
I didn't so much invert colours, but wanted to created a complimentary BG for the wolf. This one turned out MUCH better that I had hoped for... giving me some confidence yet!

Your watercolor practice looks gorgeous!

I am so tempted to say "Winter is here" XD
Reply

Someone actually had to tell me that was a reference to "game of thrones" because it went over my head! Cool that it reminds you of the show.

Reply

Reply

Reply

And I say that the background works perfectly with the blue wolf! A majestic time of day-whether it's the sunrise or sunset-shines greatly upon the blue wolf. Nice work!

Reply

Thank you! Certainly fun to paint the Aurora with fire colours... gave me some practice with the colour blending! XD
Reply

Reply

Amazing work I really love that draw is a simple moment and you turn it to a magnificent thing
Reply

I'm humbled by that! I try to keep things simple- it's the smaller creative manipulations that sometimes leave the biggest mark.

Reply

Yeah sometimes wonderful things come from to a simple moment <3 Creative comes from all sizes and much of them are just a simple things but is a piece of determination and a magnificent thing, this is why love this art <3
Reply

Such amazing work. You really are using the colors to their full advantage. ^v^
Reply