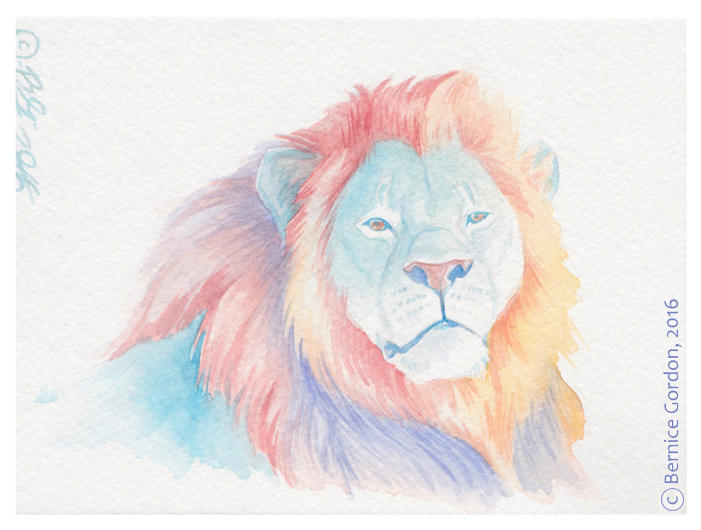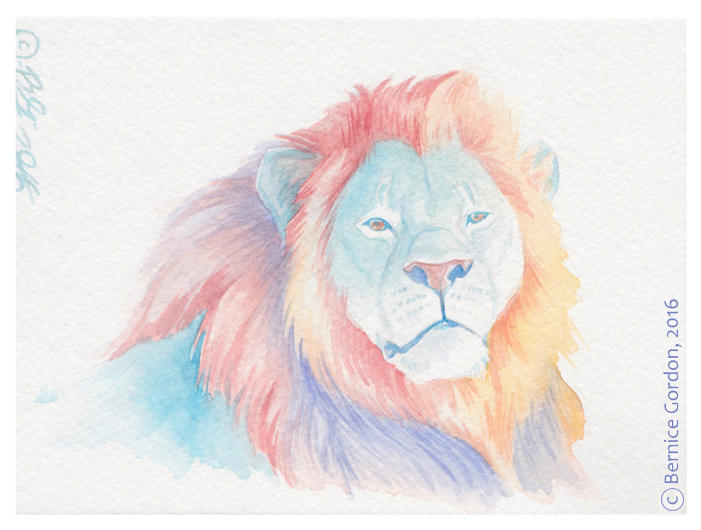 Another Watercolour practice.
This time, a Blue Lion with a very red mane.
I bet he tastes like blueberries. Or bubblegum.


Ohhhh my god I love this so much. The colours are amazing, and I love the pose and the use of negative space around the eyes and the muzzle, that's so amazingly done.

Reply

Thank you! Admitedly, I was looking for simple subjects, simply to get used to the medium.... and ended up putting in a lot more work. I did benefit from it!

Reply

Reply

So beautiful indeed! He looks so majestic with his colors. ^^ I wonder what flavor he is. XD
Reply

Uh... I'll let you find out the flavor first...
Very beautiful. The contrast makes it stand out so well. ^v^
Reply

Heh... considering cats groom each other for affection, I'm sure licking him will not cause harm. XD
Reply

Like... each of the pride cats is a different flavor! ^v^
Reply