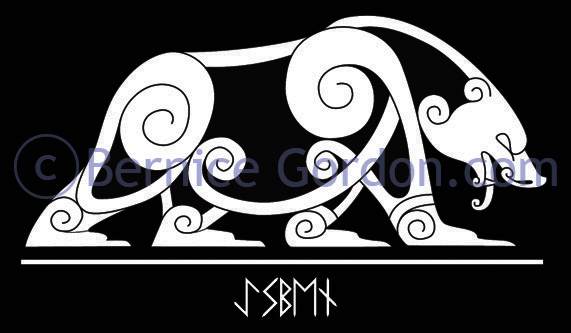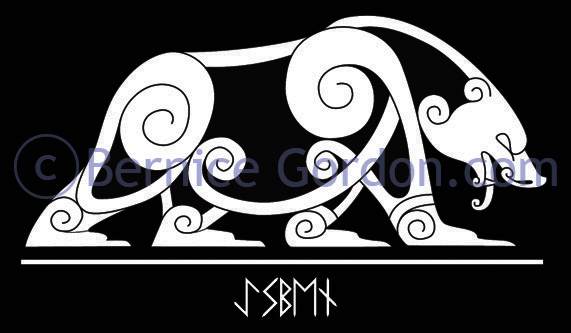 T-shirt Pre-orders with this image are now available at my website!
Go to:
[link]
if you want to order a shirt like this for a special pre-order reduced rice! Available in S-XL sizes.
As you all know by now, I have a fascination with culture. Especially those foreign to my own, and VERY much so those that are ancient in origin.
For some time now I have been learning via a University setting, private tutoring of a Professor, people, and convoys about Scandinavian culture. It came as a "cultural exchange" when the head-of-my-studies wanted to engage the local Aboriginal communities about theirs. Being married to a women of Saami origin, he found the need to learn the local Aboriginal cultures [and takes great interest in them from a personal stand].
Anyways, long winding story short, the local Scandinavian Cultural Center has been hosting me for lessons, and specific key members asked me to attend a Cultural Festival in Dec that represents their history, culture, and Oral Traditions. In this event, we can sell products of Contemporary and Traditional origin [lots of Dala horses ahoy!], and it's an honor to be included amongst people who feel you have the foundations to accompany them on representation. Like with the aboriginal communities, I take this responsibility VERY seriously.
About the image:
A character of oral tradition whom also gave way to some of the most common male names in the Scandinavian regions, the Ęsben is said to have been a bear of enormous size with a golden pelt. Under, the name "Ęsben" is written in Old Furthark.

when I purchased this shirt at vikings dragons and fairies it was the only 2XL I dont suppose you'll be making more in 2XL because I'm a big bear of a man and i need a large shirt.

Reply

I can easily do so [and take even larger sizes] if they are pre-ordered! I'm not due for a pre-order yet, but I do announce when I am set to. There is also a slight discount for those who pre-order.

Reply

I love Bears and norse mythology. I actually just learned about this story last night and it really interested me. very nice
Reply

Sweet!
Mind if I ask, where did you hear the story?
Reply

i like

Reply

Gorgeous artwork as always, dear!! Love the Scandinavian inclusion!
Reply

But if you can understand danish you shouldn"t have too much trouble with swedish;D
Reply

I have been told this! But dealing with "the potato in your mouth" language is already hard enough.. it'll take me some time to get the Swedish down pat. First, however, Danish and Icelandic. XD
Reply

"Potato in your mouth";D I laughed so hard reading that. Too true!
Reply

Our Danish teacher had gone on and on about the sing-song sound of Norwegian vs the "Potato Danish". I LOVE Danish, and I don't think it's as awful as he made it seem. although, so many spud jokes do run rampant in classes. XD
Reply

As someone who's Grandmother's side of the family is from Sweden, I say kudos to you for this amazing piece of artwork!


Reply

Thank you! I was going to ask you what was your grandmother's name in Danish.. but then I read your family is from Sweden. And that's not a language I am speaking at the moment. COME BACK IN A FEW YEARS! <3
Reply