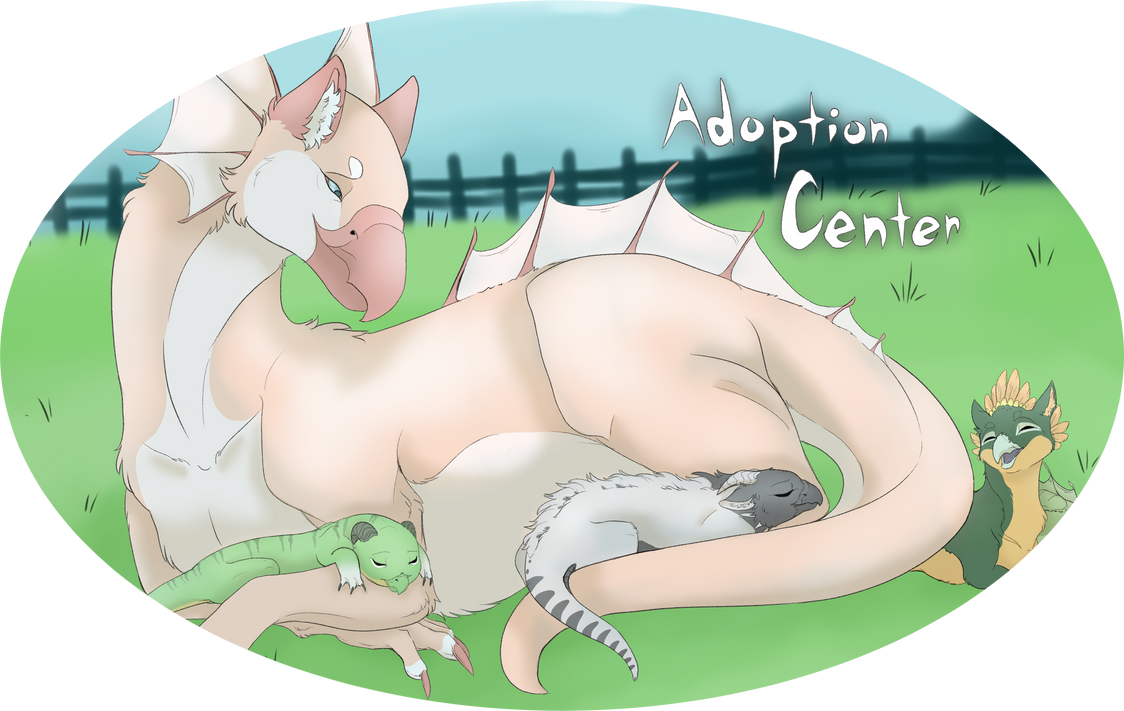 art by
WithoutCommonSense
The Adoption Center is where lost, abandoned, unwanted or excess Tark'ee come to be looked after until someone comes and takes them home. These Tark'ee are all donated from the wider community in Dondir for a variety of reasons. There is no judgement here. Those who run the Adoption Center will pay anyone for their donations.
Adopting a Tark'ee
Everyone is allowed to adopt from the Center, for free, once.
Please
reply to this comment
with the needed information, and an admin will transfer that Tark'ee to you as soon as possible.
Dropping off a Tark'ee
To drop off a Tark'ee at the Center, please
reply to this comment
with the needed information filled out.
Once confirmed, Silver will be moved to your Treasury. If you drop off 4 or more Tark'ee in 1 transaction comment, you will receive another
Adoption Certificate
- this will automatically be added to your Vault and is a tradable item.
Silver Payouts
You will gain 100 Silver for each Tark'ee dropped off at the Center.
Additionally, you will gain:
5 Silver for each PLENTIFUL marking or variation
10 Silver for each COMMON marking or variation
25 Silver for each UNCOMMON marking or variation
50 Silver for each RARE marking or variation
25 Silver for each Base Modifier
50 Silver for each Mutation
HALF total Silver amount for infertile
Alternatively, visit
Sanctuaire Purina
if you want to sell your Tark'ee but don't want it adoptable.
________________________________________________________
Giant Hare Adoptions
Giant Hares are a species found on Dondir which are used frequently by Tark'ee for labour - including carrying their bipedal companions ("handlers" or "riders") so that they themselves are not encumbered.
Giant Hares are a breedable familiar with their own set of genetics and design rules. They can only breed to other Giant Hares.
For more information, check out the
Giant Hare Hub
(bottom of the document)
Claim a Giant Hare
Drop off a Giant Hare
(ignore the 1-per-comment thing)
Notes
:
- Giant Hares do NOT contribute to your Eyrie and Nest limits. You may own as many or as few as you like.
- You may adopt a Giant Hare once every 3 months.
- Donating 6 or more Giant Hares in one transaction will give you an Adoption Certificate that you can use to adopt 1 Tark'ee.
Donating Giant Hares: Payout
10 Silver for Common Markings or Traits shown
20 Silver for Uncommon Markings or Traits shown
50 Silver for Rare Markings or Traits shown
50 Silver for each Mutation
100 Silver for Breeding Boost
200 Silver for unused Eyrie Warden or Nest Mother
Skin by
ClarityWind