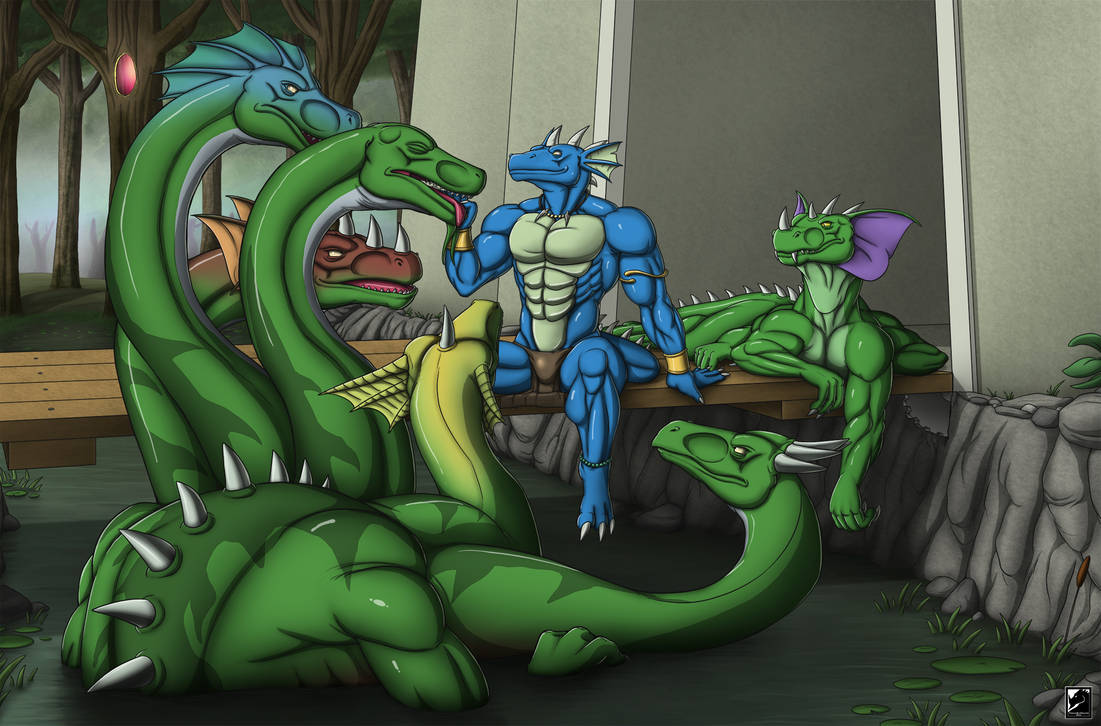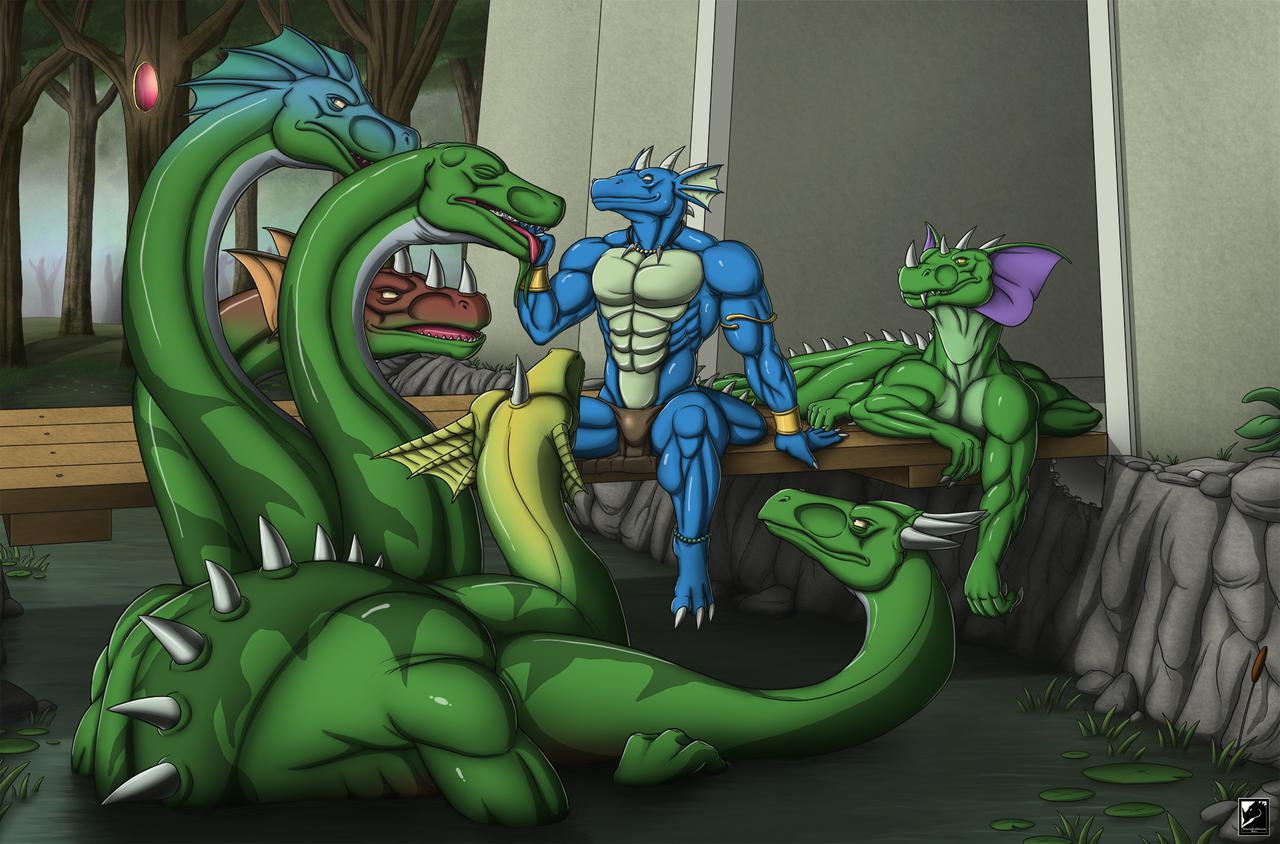 I decided to upload my arts to DeviantART starting now: one each day.

Commish for my buddy
aquario
on FurAffinity featuring
Zoy
, his lizardman character from Heroes of Might and Magic III, along with other creatures, Chaos Hydra and Greater Basilisk.
There he is, Zoy is relaxing by the fotress's moat to enjoy the marsh with his pet basilisk. He looks around to see the nearby villages, composed of gnoll huts, lizard dens, serpent fly hives, basilisk pit, etc. As he is sitting there for long, a chaos hydra emerges from the moat river, making Zoy surprised. Since the hydra knows about him well, the lizardman pets the middle head, making it relaxed and tickled, much to rest of the heads' jealousy and patience.
Ahh, good old Heroes III game, always my favorite classic turn-based strategy game ever.
Characters
Lizardman, Chaos Hydra, Greater Basilisk © 3DO (Ubisoft)