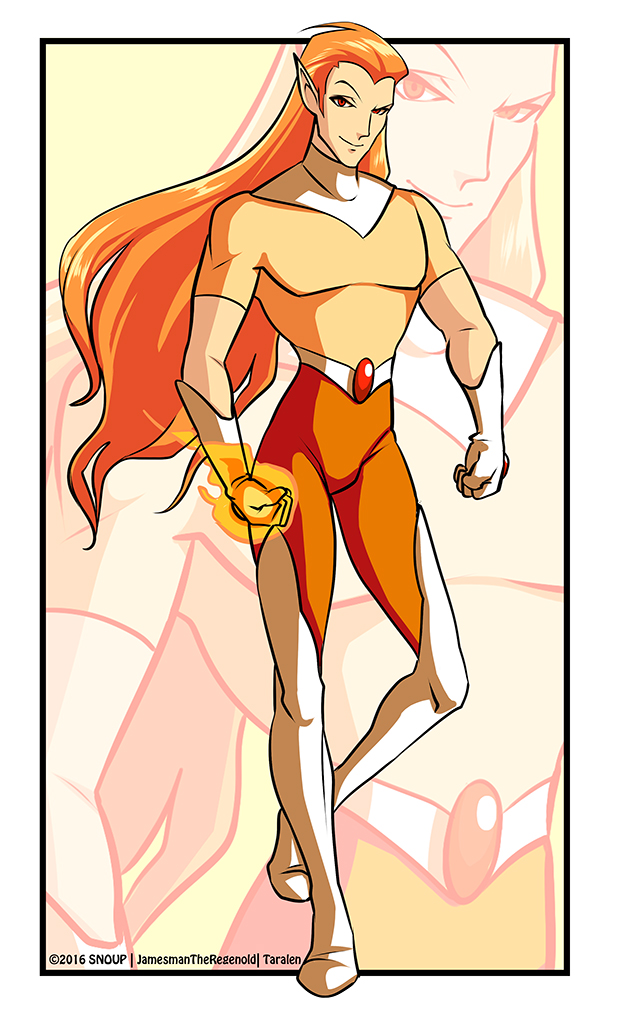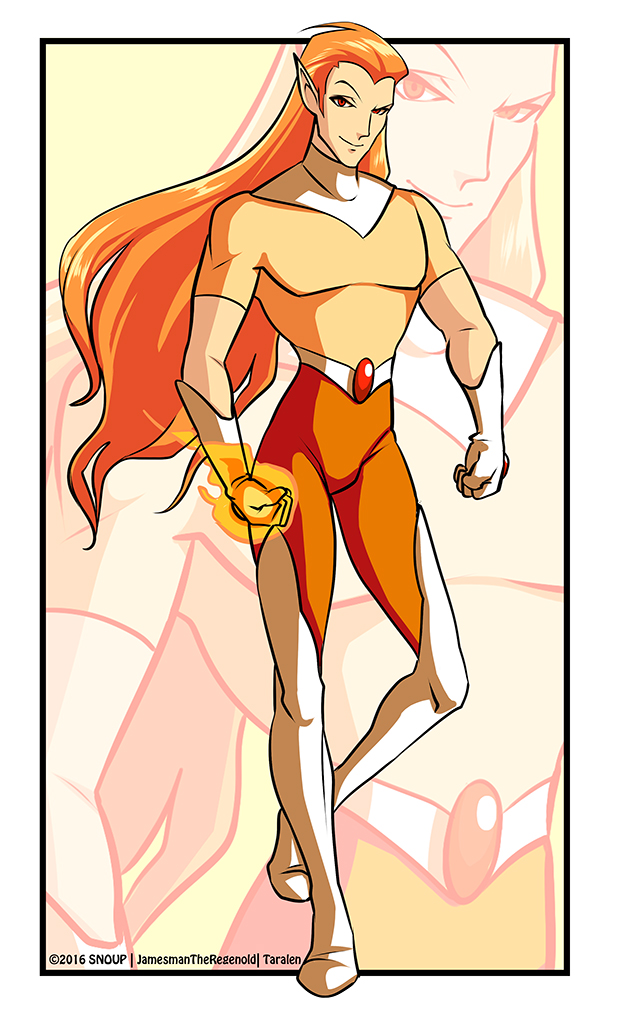 Watch
This is Pyroc, a character I made for

's Boltaire: The Lightning Child project. I drew in a style that's not my usual one so it can better blend with James's style.
Pronounced
Pie-Rock
Element: Fire
Allegiance: Mother
Personality: Playful, Cheery, Cool-Headed
Description: A creation of mother who, for unclear reasons, has stayed with her despite the horrible atrocities she has committed. He is typically not into fighting, but he serves as a gatekeeper to prevent others from entering mother's domain. If he can help it, he doesn't want anything bad to happen, but mother can take control of him and use his power adversely. Aside from being a gatekeeper, he loves to cook, but he follows a strict vegetarian diet since he has a fondness for animals.
Want to see more Boltaire Art? Click Here - jamesmantheregenold.deviantart…
Boltaire: The Lightning Child belongs to yours truly,
JamesmanTheRegenold
, and is part of SNOUP

What luscious hair. He should be proud, as should you!

Wait, so like Mother can control his actions at will?
Reply

Quirk that brow, sir!
I have to say, I'm digging the short sleeves. Very nifty
Reply

The style reminds me of Winx Club.
Reply

So, he's a vegetarian, eh?
Reply

pretty solid design and backstory ~

but I swear I still can't unsee Palladium or Puck with this design xD
Reply

He DOES look like Puck!

Okay it's official, if you guys ever do make this a big budget series (and assuming he's still alive by then), Pyroc needs to be voiced by Brent Spiner XD
Reply

Thanks!

And lol! I swear it was unintentional.
Reply

Wow, this new style is very cool! He's so handsome.
Reply

I love his design and backstory!

Reply