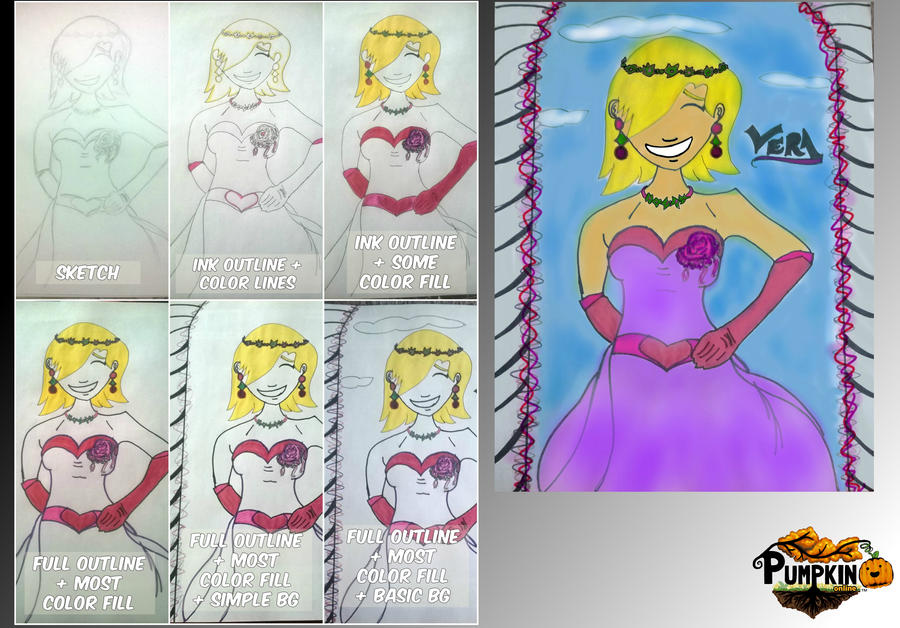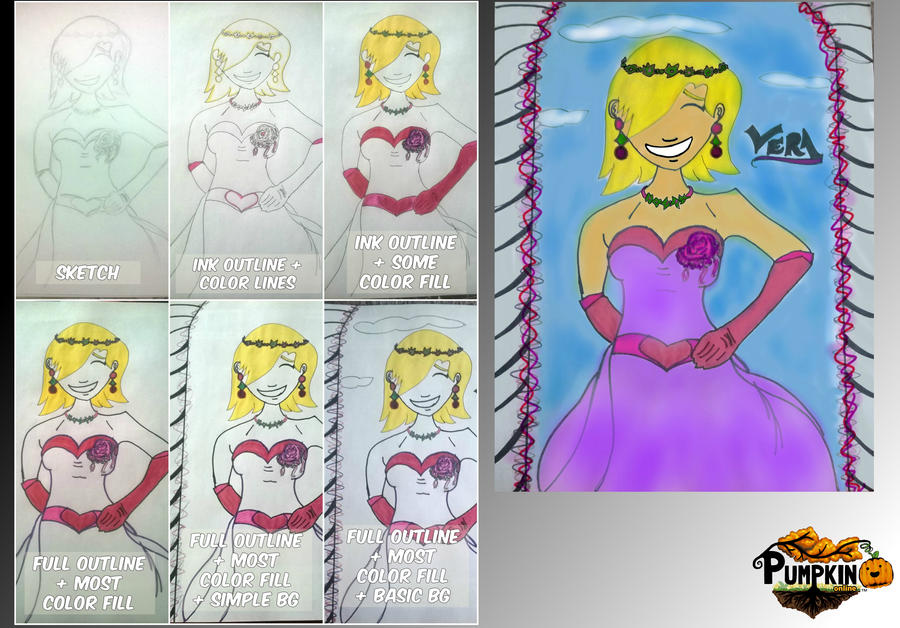 Watch
This is my fanart of Vera. I was scrolling through all the character profiles but she was the one who called out to me! She is definitely ready for Valentine's Day with this outfit!
I have the process of drawing traditionally (6 steps) and then my final which I spent a few hours on Sketchbook to do. Then used Gimp to add in logo, put the images together, and gradient background. I enjoyed this a lot but drawing takes A LOT of my time! It took me three days to complete everything in between schoolwork and laziness XD
Good luck with Pumpkin Online!! <3
Pumpkin-Online
<--All credit goes to them!