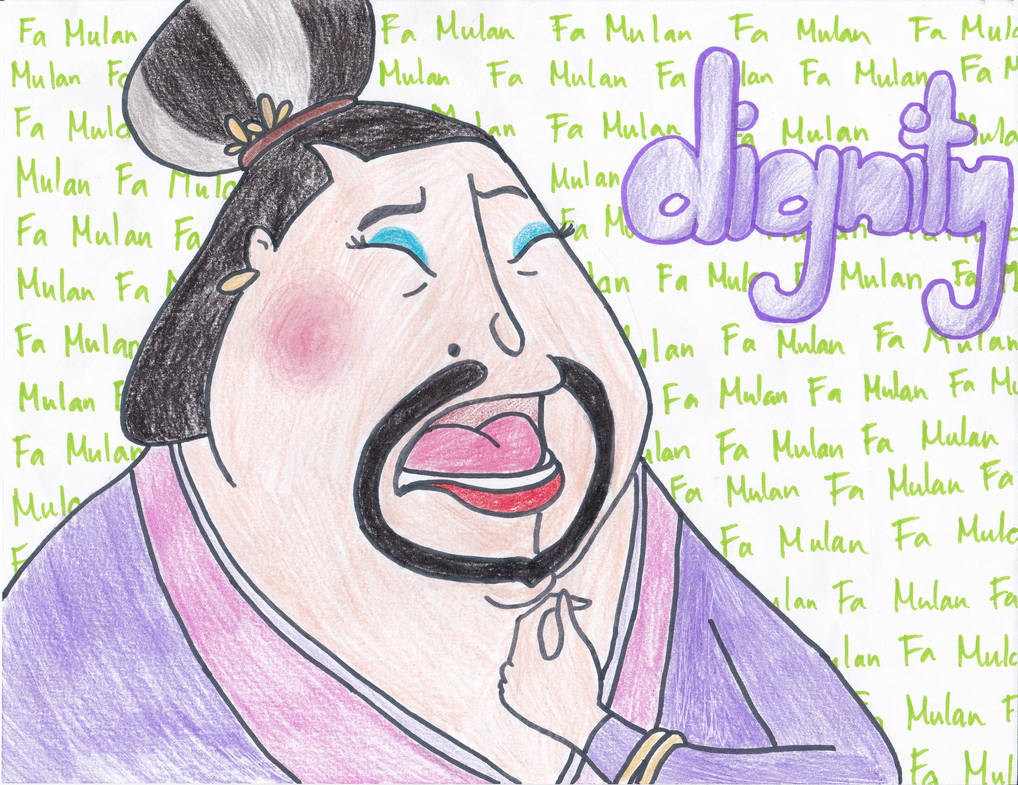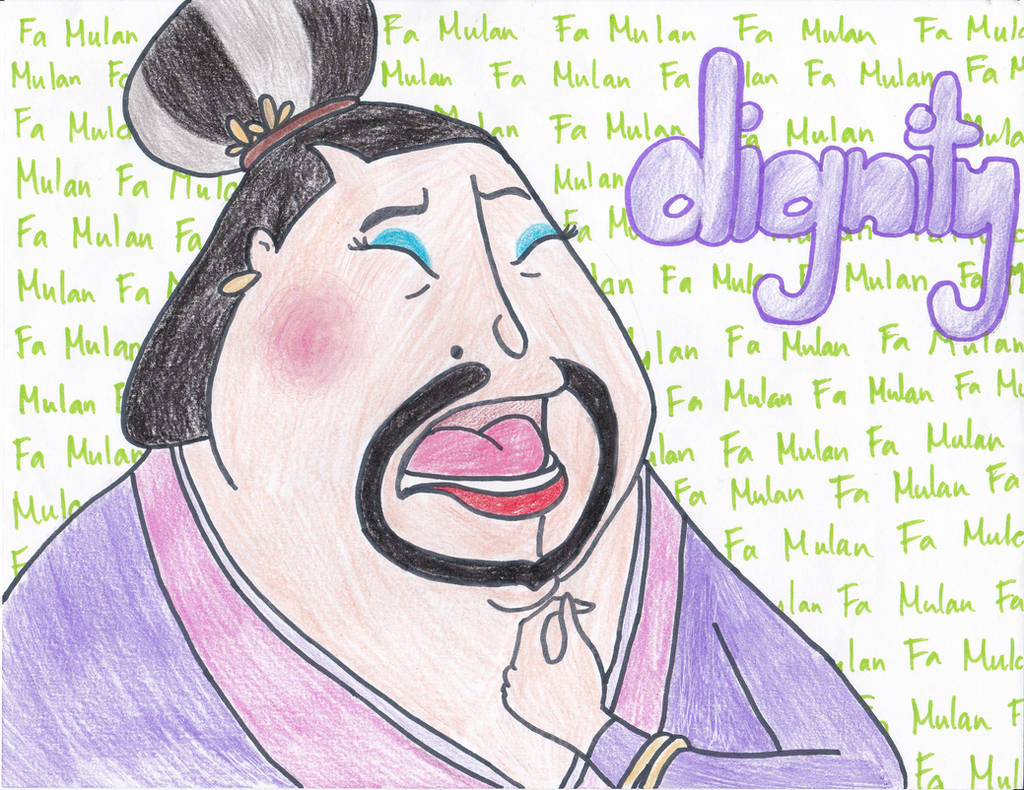 So this is the picture I copied from
[link]
For some odd reason my friend hates this video. I found it hilarious! Most of the people in my hall found it hilarious.
So I drew this picture to tape on the back of my friends window so he can't take it off. Now he must wake up with it! Mwahahahaha!
I love how it says "dignity" XD.
Mulan is by Disney