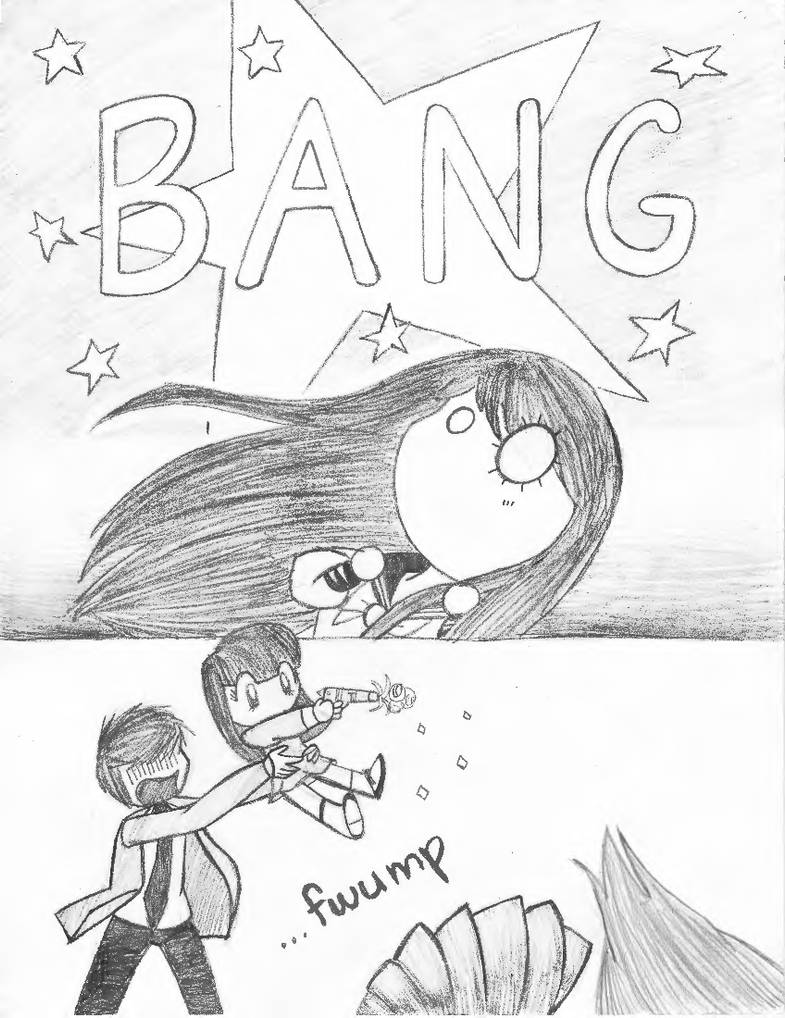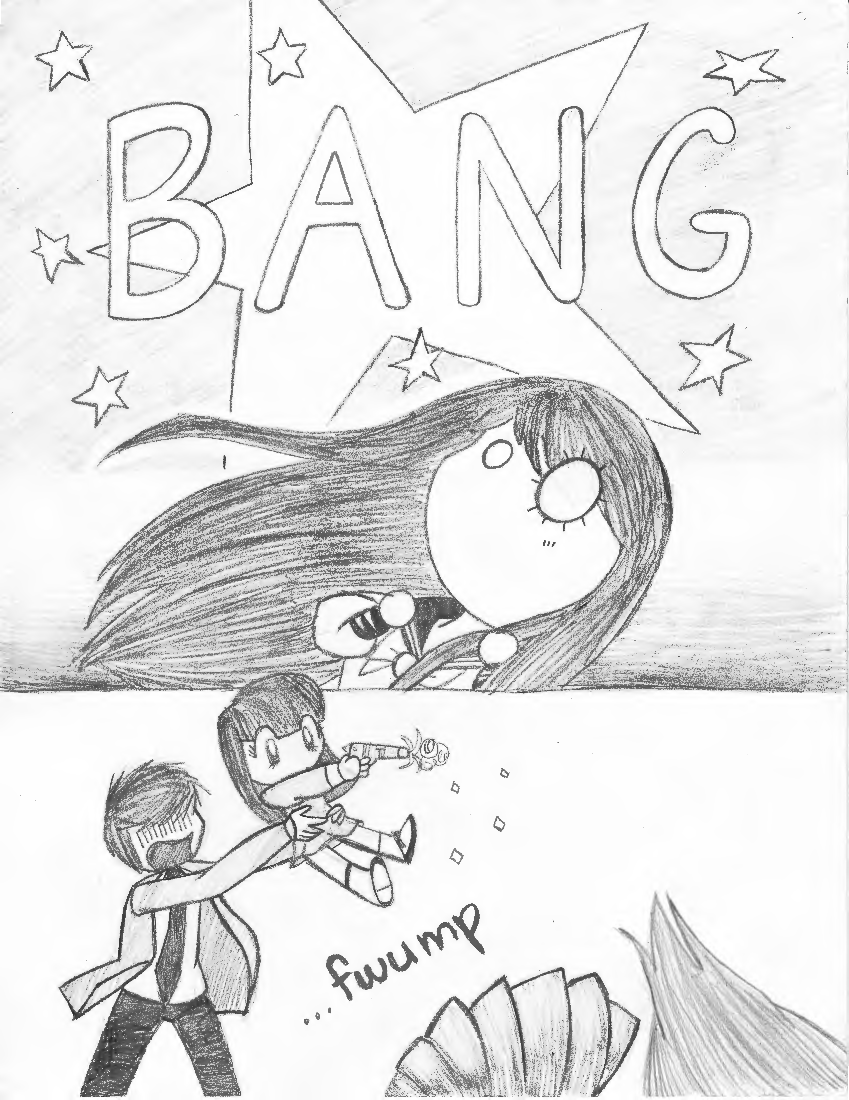 Here's another picture for the Fteam. I feel like I haven't been drawing much, so I've been trying to doodle more. My creativity has decreased since I came to college, making me more stressed.
Anyways, I decided a while ago that in the Fteam, my characters would have a sort of Sailor Moon relationship. Uyenie, Minami, and Alex would be Sailor Moon, Mini Moon, and Tuxedo Mask respectively.
I stole this picture from a page in the manga. I don't remember which one, but it's when Mini Moon first appeared and came out of nowhere. It was the only interesting picture I could find in my quick scan of the manga.
It's all done in pencil, because I'm way too lazy to color this thing.

Yeah.
Wooh Sailor Moon!