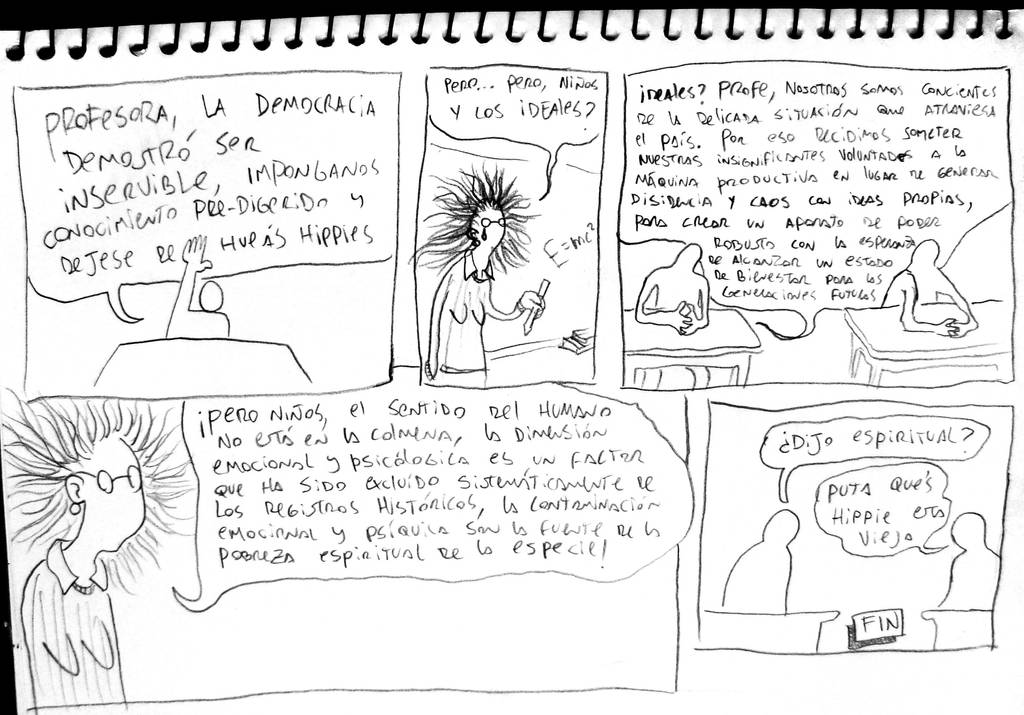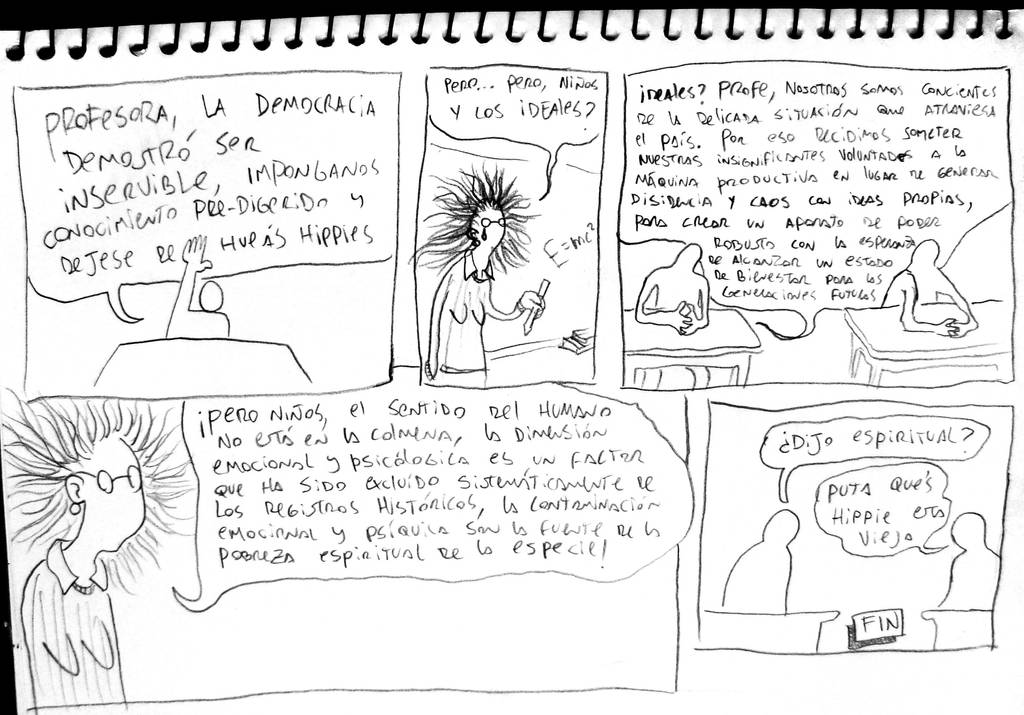 1.- "Miss, democracy proved to be useless. Please, impose pre-digested knowdlege to us and stop being so hippie"

2.- "but, but... children... what about the ideals?"

3.- "Ideals? Miss, we are aware of the delicated situation that our little third-world country is passing through... That's why we decided to pledge our insignificat wills to the productive machine instead of generate dissent and chaos with our own ideas, so we can strength the power structure in order to achieve a wealth-based state to the future generations..."

4.- "but children, the sense of human is not in the hive, the emotive and psicological dimentions are two factors wich have been sistematicly excluded from the historical recordings, the emotional and psicological pollution are the source of the spiritual poverty of the species!"

5.- "did she said 'spiritual'?"
"fucking hippie..."