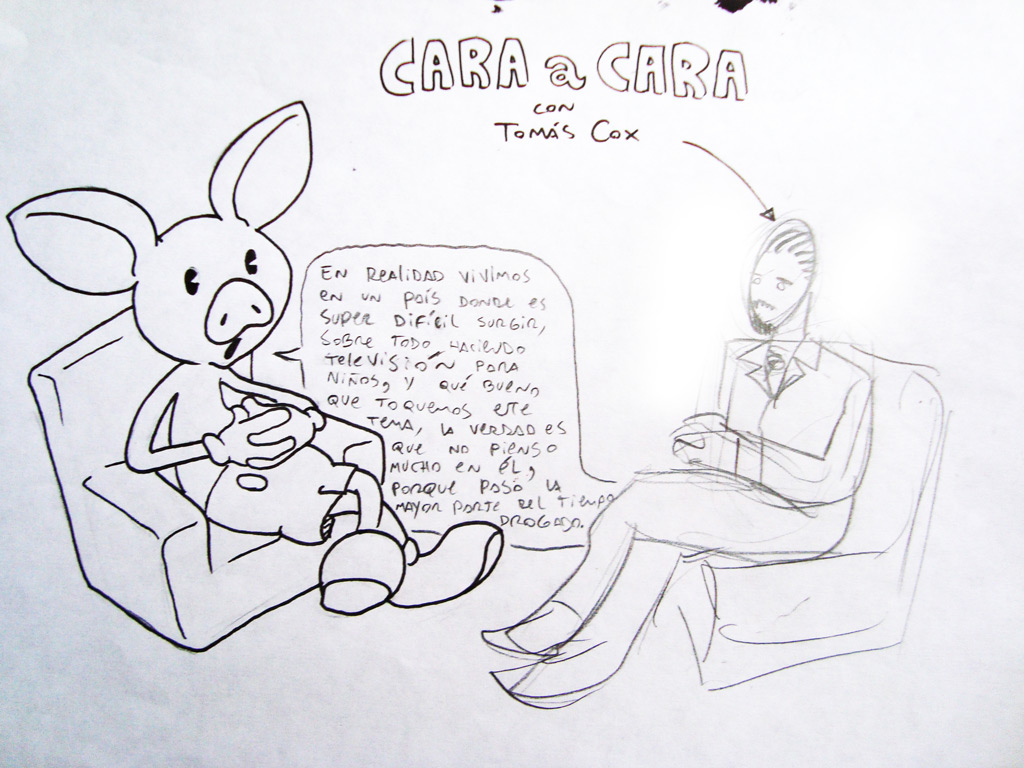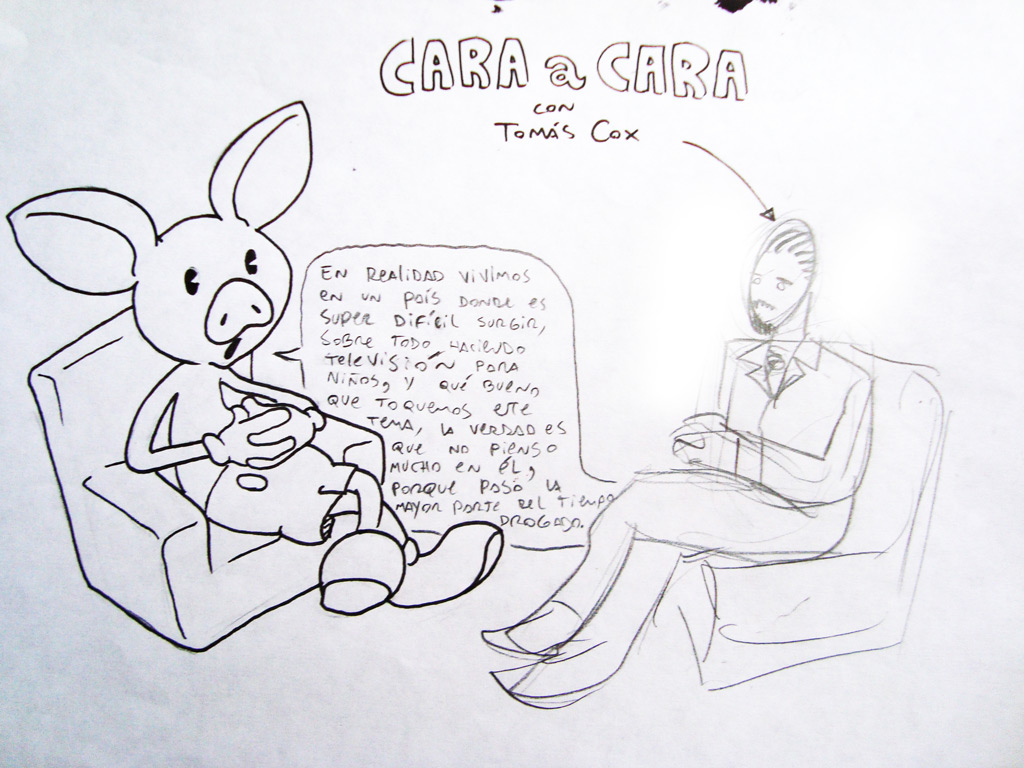 Cara a cara, el programa d entrevistas con Tomás Cox. Invitado de hoy: el Chanchito Miguelo.
Por si no se entiende la letra, ahí va:
"En realidad vivimos en un país donde es sú

er difícil surgir, sobre todo haciendo televisión para niños. Y qué bueno que toquemos este tema, la verdad es que no pienso mucho en él porque paso la mayor parte del tiempo drogado."
In inglish:
"Actually, we live in a country were it is very difficult to emerge, specially making television for children. And I'm glad you ask about this subject, I don't think about it very much because I spend most of time on drugs."