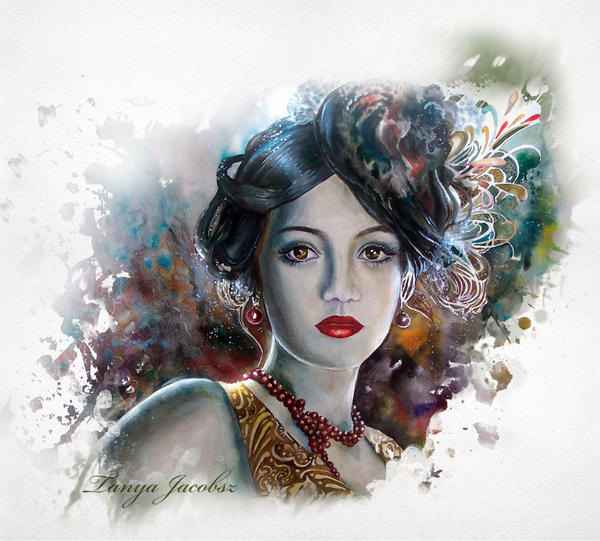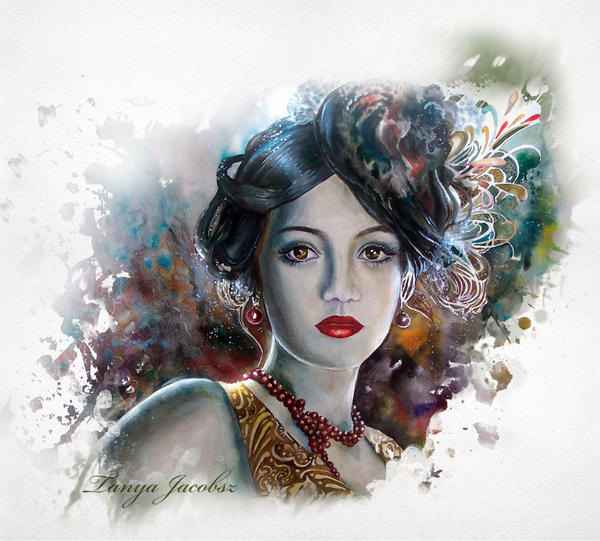 Daily Deviation
Given 2011-04-12
Fantastic job! I love the colors you choose since you began from a back and white photo. The blueish toned skin still looks realistic and makes her red lips really pop. Great design in her hair as well, and with the use of white, it helps it separate with the background a bit but not too much - especially with the white dots you incorporated in the background. The background is beautiful with all the colors and the playful messy look compliments the realism of the woman nicely and then the graphic element of the hair compliments the realism and abstract background well as too. Love it!
The Artist thought this was FAIR
34 out of 34 deviants thought this was fair.