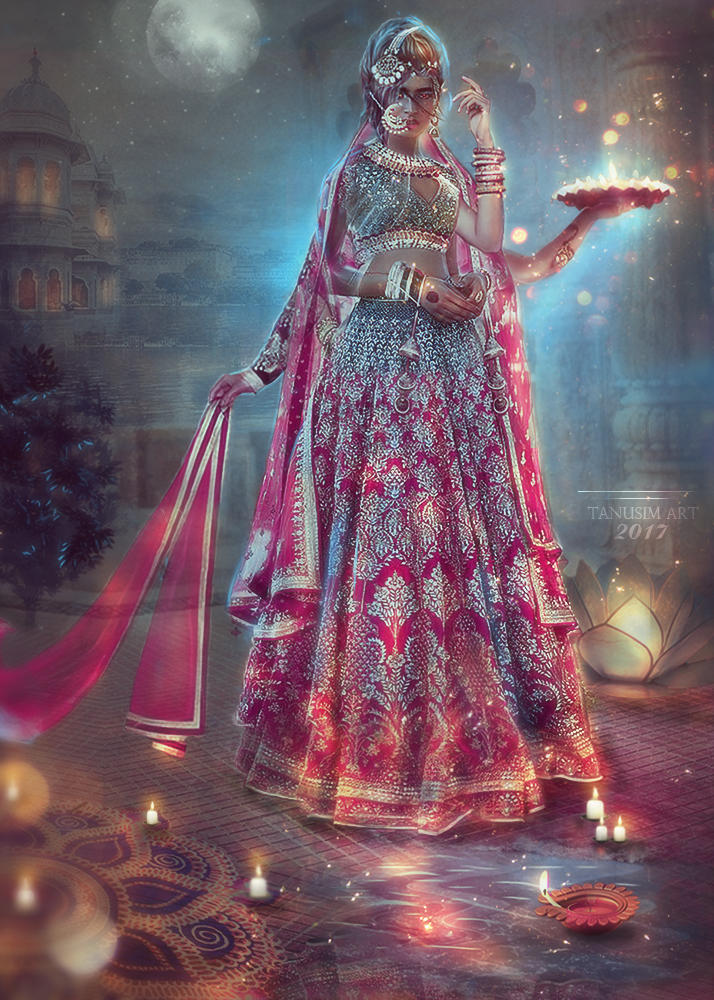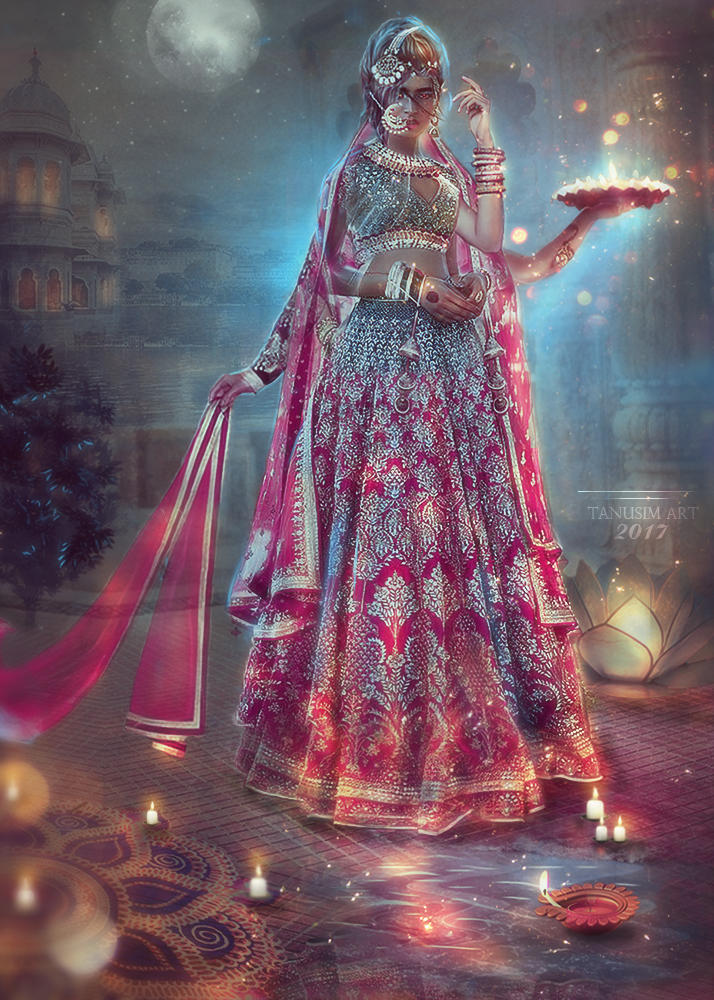 Watch
"Diwali
is the Hindu f
estival of lights celebrated every year in autumn in the northern hemisphere...
One of the most popular festivals of Hinduism, it spiritually signifies the victory of light over darkness, good over evil, knowledge over ignorance, and hope over despair..."
Also
Diwali is one of the happiest and bright holidays in India. "
It is the period when children hear ancient stories, legends about battles between good and evil or light and darkness from their parents and elders. Girls and women go shopping and create
rangoli
and other creative patterns on floors, near doors and walkways. Youth and adults alike help with lighting and preparing for
patakhe
(fireworks)"...

I was truly inspired by this brightful holiday so I wanted to create something connected...something mysterious and ethnic...something with Indian flour...so that's what i've made))

Thank you all for watching and adding to

.It means a lot.


Credits:

background frozenstocks.deviantart.com/ar…
sky astoko.deviantart.com/art/Rain…
stripedstockins.deviantart.com…
astoko.deviantart.com/art/Rain…
moon
wachowicz.deviantart.com/art/S…
veil lagrimadejarjayes.deviantart.c…
light
kaleidoscope-stock.deviantart.…
frostbo.deviantart.com/art/Fra…
gd08.deviantart.com/art/Tree-5…
All the rest is mine and painted.

good luck guys, wish you all the best

xo-xo-xo!