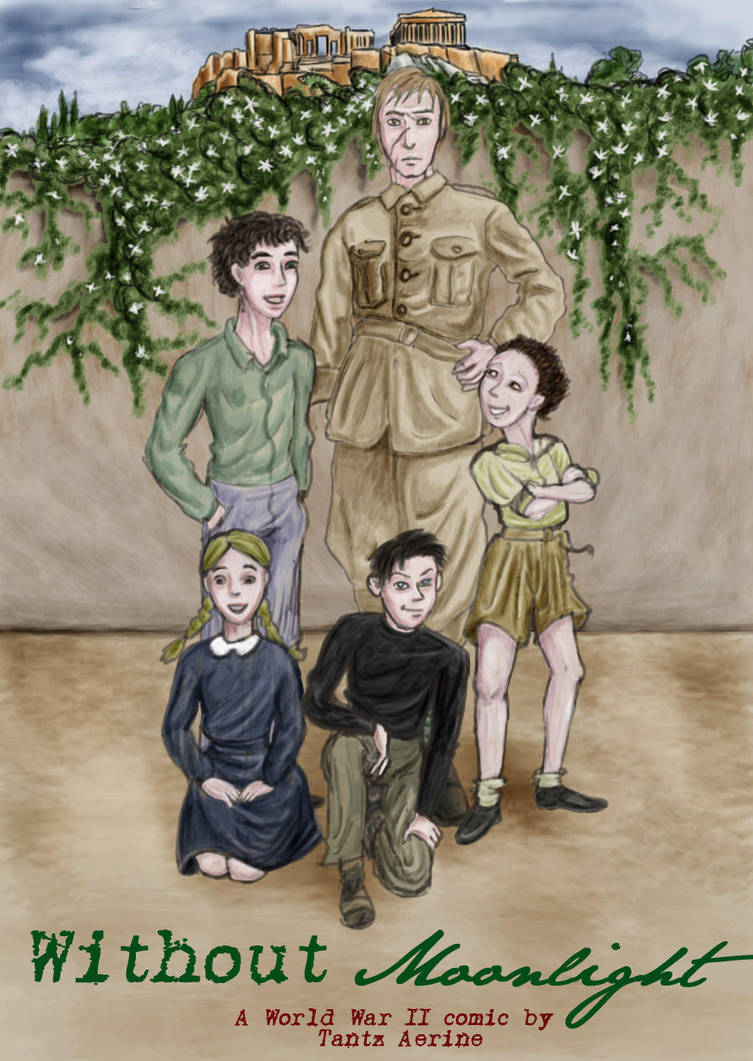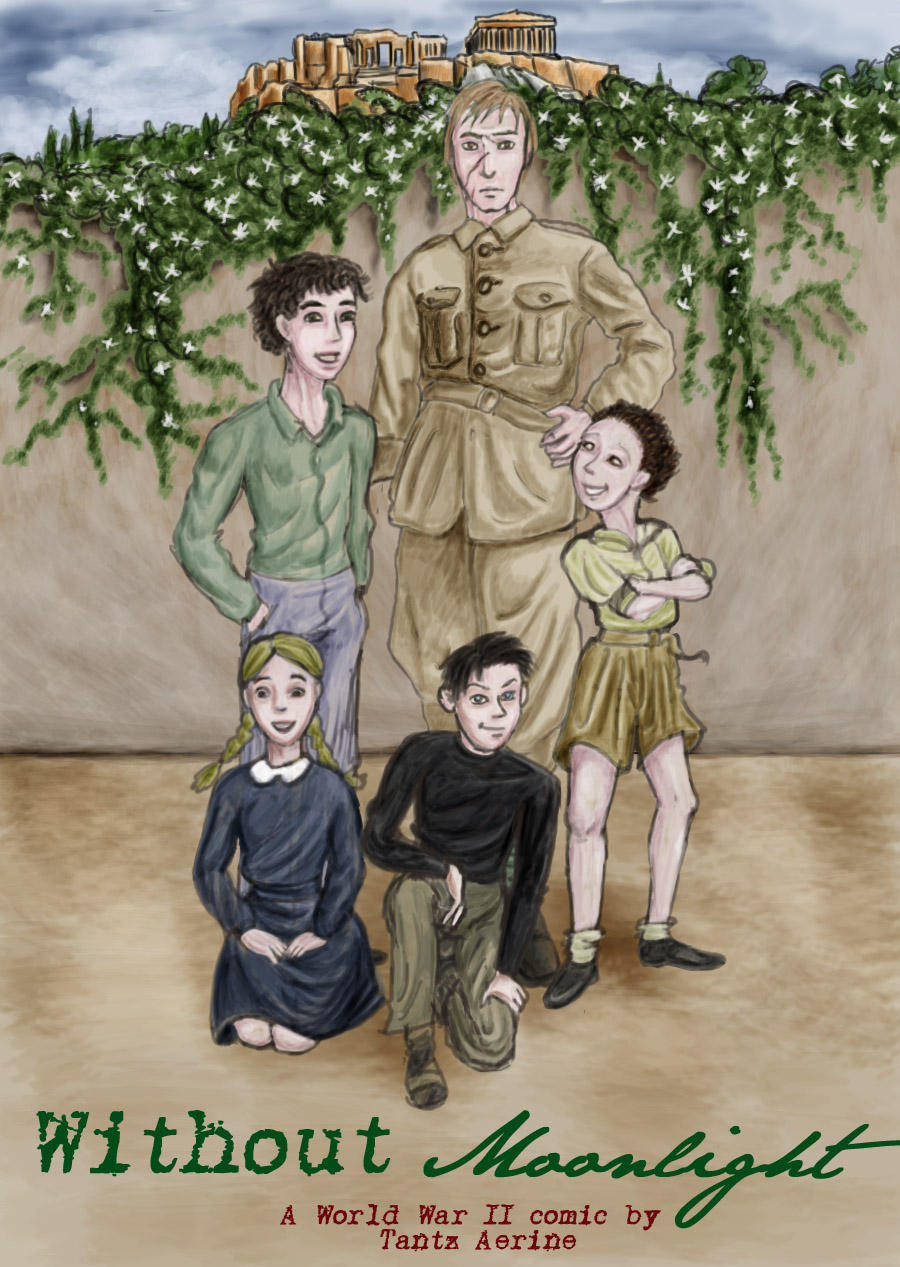 Watch
This is the cover for the comic I am working on, called 'Without Moonlight', set in Athens under the Nazi Occupation of 1942-45 with the main core characters all standing there to have their picture taken, in front of some mystery monster shrubbery wall.
Yes, Basil doesn't have a right forearm (lost it in the War).
And yes, except him, everyone else is a pipsqueak.

Edit: Because the first issue of WM is going to be printed for the Comicdom Con (

) I touched up the cover to be a little more representative, and the shrubbery to actually not be that mysterious and look less like a boa constrictor in disguise. I hope you like this one better!

Is there a source where I can get the print copy?
Reply

There will be soon! For now only a very limited set of copies was produced and they're gone. But soon I'll try to have both issues up

Reply

and you achieved it. i'll see the whole story.
Reply

i like the colors that this story has,as well as the shadows in the children's clothes.
Reply

The additional effort really paid off! The reworked background looks fantastic!
Reply

Oh thank you! I really hated the original background, and shrubbery on walls is something I always am wary of doing. But this jasmine was ok to do

Reply

Well, it's something I know from my own experience. Putting in details and being thorough about them can work wonders, but be a pain in the butt

But I think if you do it often enough, and train yourself to be thorough with your details, it becomes part of the fun of drawing.
Reply

I completely agree! WM has taught me a lot of that, considering most of the panels in the comic have got full backgrounds, and I force myself not to cut corners unless it really doesn't mar anything. (Which is rare)
Reply

It really shows. The amount of details you put into your backgrounds is amazing. But your shots are also very well composed - I feel that every detail actually adds something to the flow of the story, as opposed to painting in backgrounds which just happen to be there.
Reply


You make me so happy! I often wonder if anyone pays attention to all the work that goes there.
Reply

thats a very pretty cover, tantz!

the colors make it look very period specific

Reply

Thanks!! I wasn't really sure how it works as a cover for a comic as it is not a dynamic scene or characters doing anything other than posing for an old-style picture, but if you think it's pretty then it will be ok methinks

Reply

Are you doing this 100% digital? Or just digital inking/coloring?
Reply

it's 100% digital

Reply

Then I envy your digital skills!

I can finish pics in photoshop, but it's very hard for me to get started digitally.
Reply

It used to be for me too, but after inking/coloring Wolf in photoshop, I somehow managed to make a 'from scratch' pic. But when I began WM I was really scared on how to make an entire page!
Reply