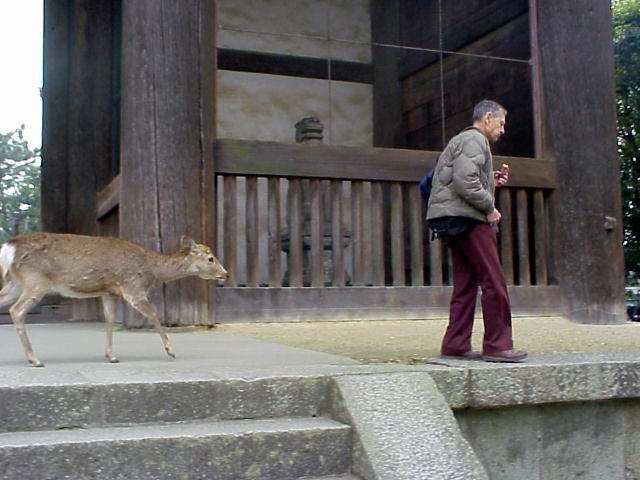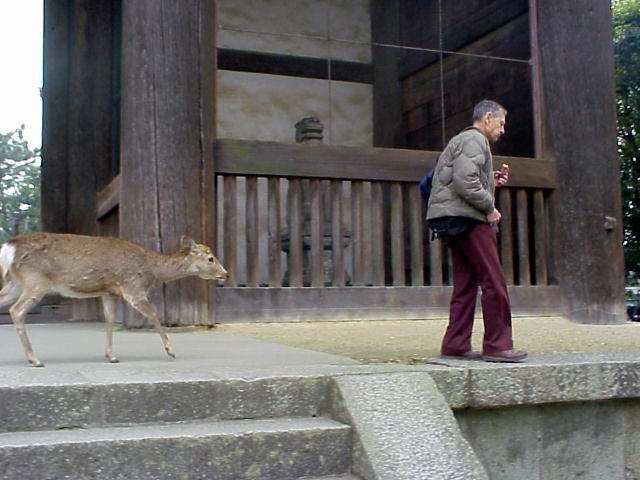 Watch
I don't really feel comfortable sharing photos that are too personal, but since my grandfather (pictured) recently passed away, I figured it would probably help me with the grieving process a bit.

Of all my photos from Japan, this was always my favorite, so I'm glad I get to share it.

Here grandpa is being stalked by a deer determined to get the sweet potato he's eating.