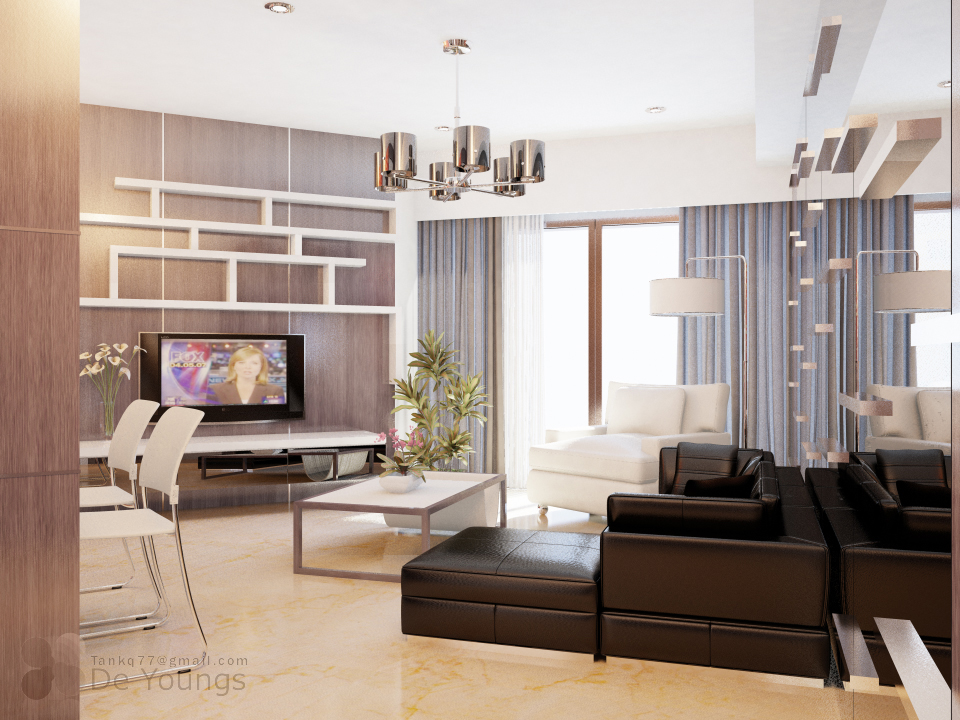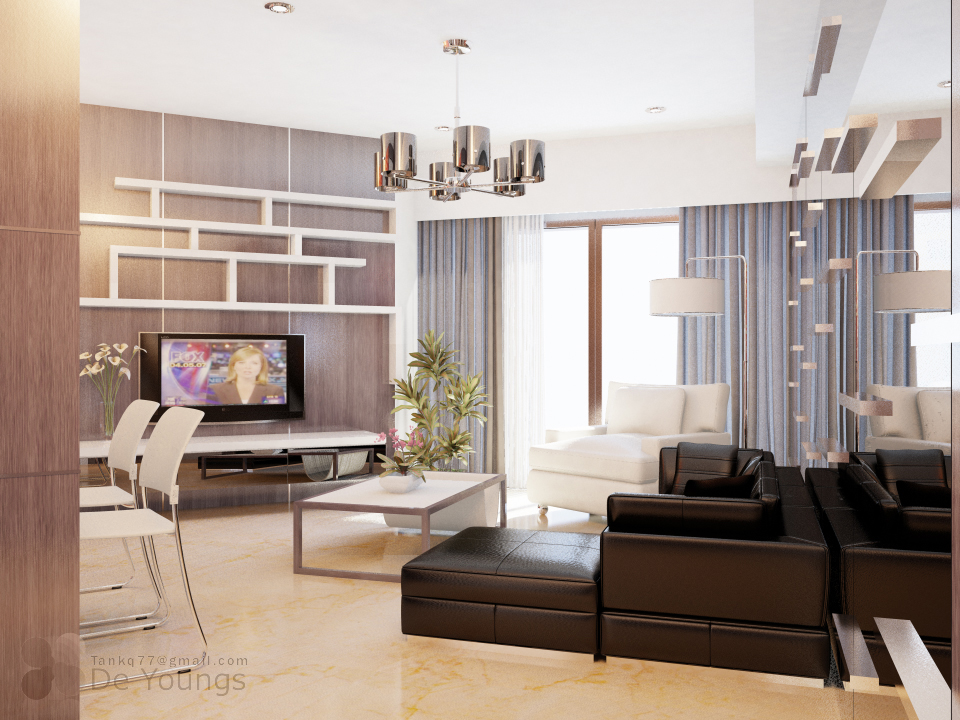 Watch
This is my latest work and design a really small and weird living room. why it was weird? coz the shape of the room is too much of corners and really hard to put the furnitures. no matter what, i've to solve this design and thx God, my client was satisfied with the result.

MAYA 2010 | MENTAL RAY 3.7 | PHOTOSHOP CS3

Reply

Reply

Nice work, dude!
...but why the heck is FOX on?

Reply

thx bro...is that wrong if i put fox? what should i put there? CNN or BBC? lol
Reply

I see you used rectangles this time. : ]

I like it except 1 thing...

whoa watches Fox? D:
Reply

wakakakka...yeah at the moment i've to switch to another shape...lol
yeah...watching fox news here...

Reply

Are you republican? lol.
I remember when Obama was declared the winner Fox was still counting and took them 2 hours to realize he won. lol

Reply

ouw...there's a political here...so sorry i don't know about that, coz i'm not american and never knew the american politics. i just surf the google and found this image and though suitable to my work. never though about politic...lol
Reply