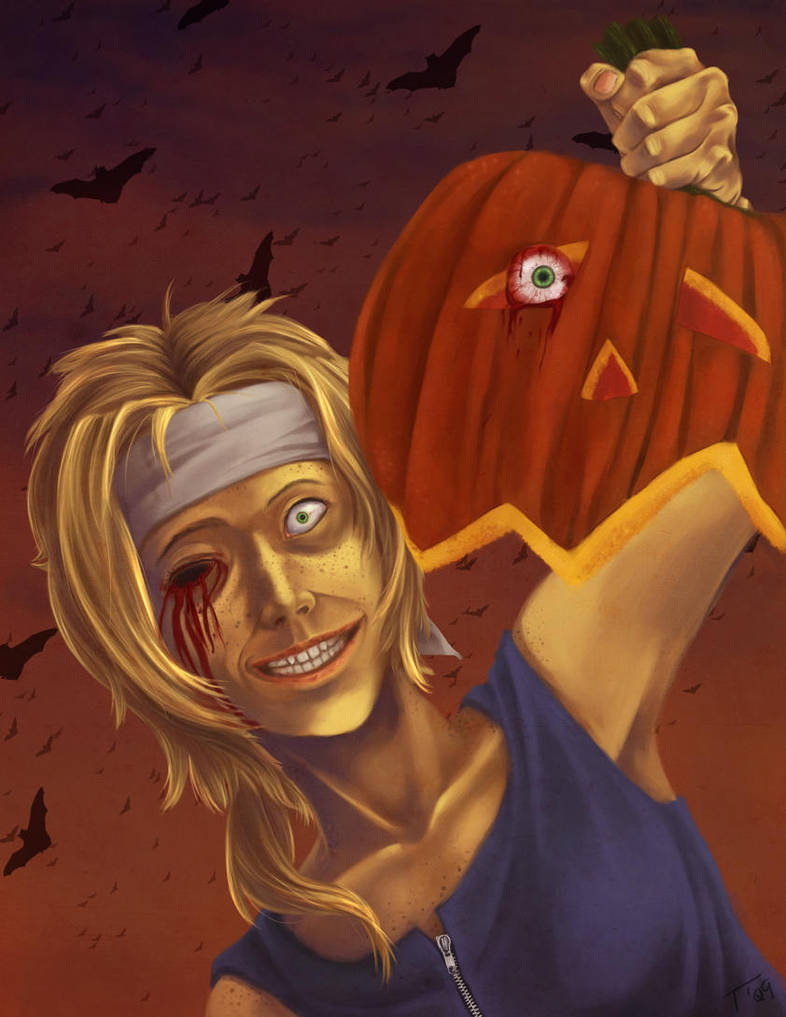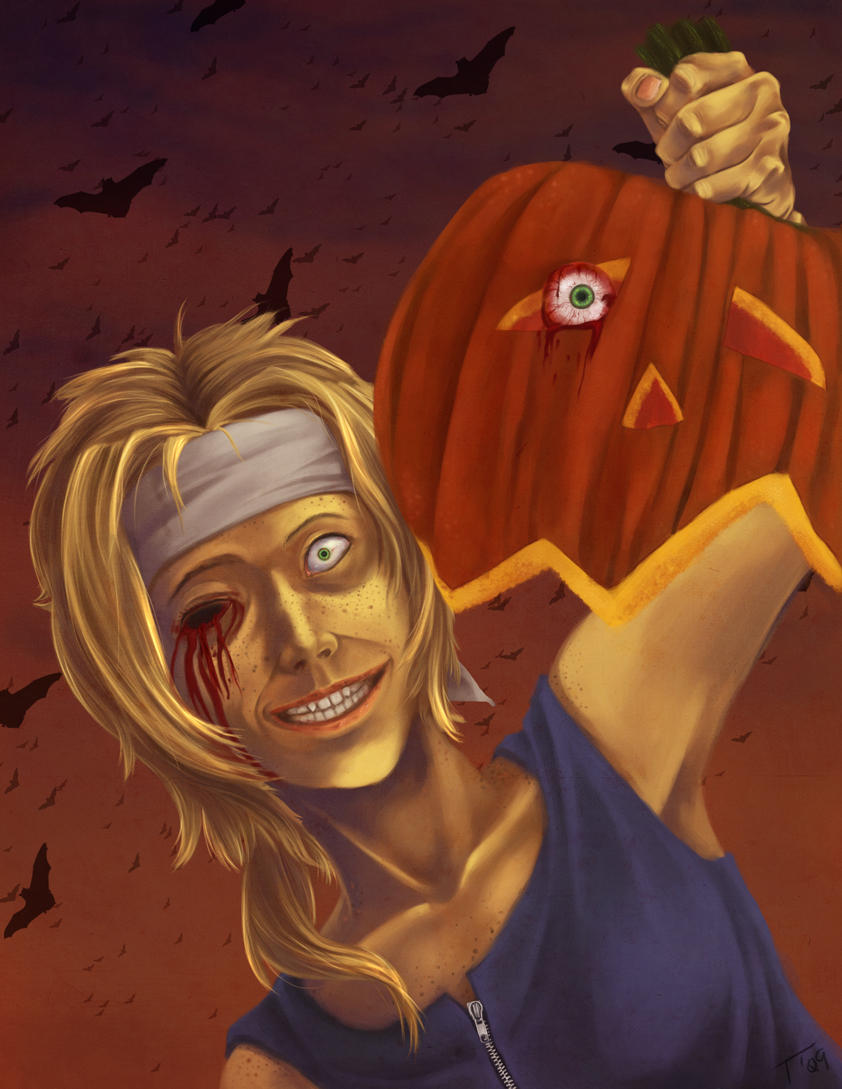 Watch
[Commissions are
OPEN
.]
July Candler. Certified Batshit Insane.

HAPPY HALLOWEEN!

All you Yanks eat alot of candy corn for me 'cause we don't have them hear in Sweden!

There are still things I'm not happy with in this picture, but I really wanted to be on time, for once! Haha.
Take!
Art © Tanize [BONK!]
Fleeting Insight:
I actually started this picture last year, but didn't have time to finish it.
This is as far as I got last year
. ...It's kind of painful to look at.

EVERYBODY KNOWS EVERY PIECE OF CANDY FUCKING CORN WAS MADE IN 1928. Never been made since. True statement. They just recycle from garbage every year.

Also, love the eye bit. Way to gross yourself out.
Reply

Excuse me miss, your pumpkin seems to have stolen your eye XD Love the Joker grin

What the hell is candy corn? I wonder if it's something I'll like. Will have to see if anyone else has some I can try, or if we even have it here XD
The old version is only painbful to look at coz the flats stick out garishly compard to the bits you've worked on, it's still better than my best efforts

Reply

Bahaha, omg awesome. I am right impressed with this, man, creepy as all get out! One day I will learn to digitally paint, when I am not a lazy mofo.

loving that eye. For real.
Reply