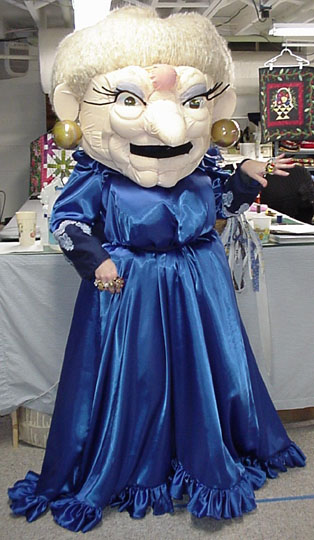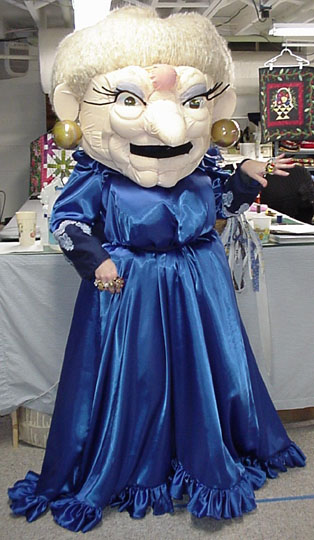 Watch
Worn for Anime Central 2005, won Merit award.
This was heavy, hot, but insanely fun to wear.


Haha!!! LOL!!! Awesome!!!

Reply

THIS IS SUCH AN AMAZING COSPLAY! You did a really great job with it. Props to you for going with Yubaba in the first place, not a lot of people would actually cosplay as her, awesome a character as she is.
Reply

Thanks! I kinda did choose her because she's so out there--recognizable, but not really that cos-playable. I was very proud of how it came out. Thanks for the complements!
Reply

No problem! It's really a wonderful cosplay, too bad more people don't do the less obvious characters like her.
Reply

Holy shit! That's so awesome.. and accurate, too! Nice job.. How did you make that mask?!
Also, I love that the earrings are so ginormous, haha.

because you rock for doing this

Reply

The headpiece is made from styrofoam rings, like what florists use for making wreaths, stacked one on top of another. The features are made from more styro, glued on, then covered with stretchy skin-toned fabric. The hair is a turban of cotton batting covered in yarn, each one individually tacked down. It took a lot of time and made a HUGE mess, but I'm very happy with it.
Thanks for the comment! I appreciate it.

Reply

Wow, I woulda never guessed it was made that way, it looks so professional!

You are very welcome for the comments, I'm still amazed at this costume.
Reply

Reply