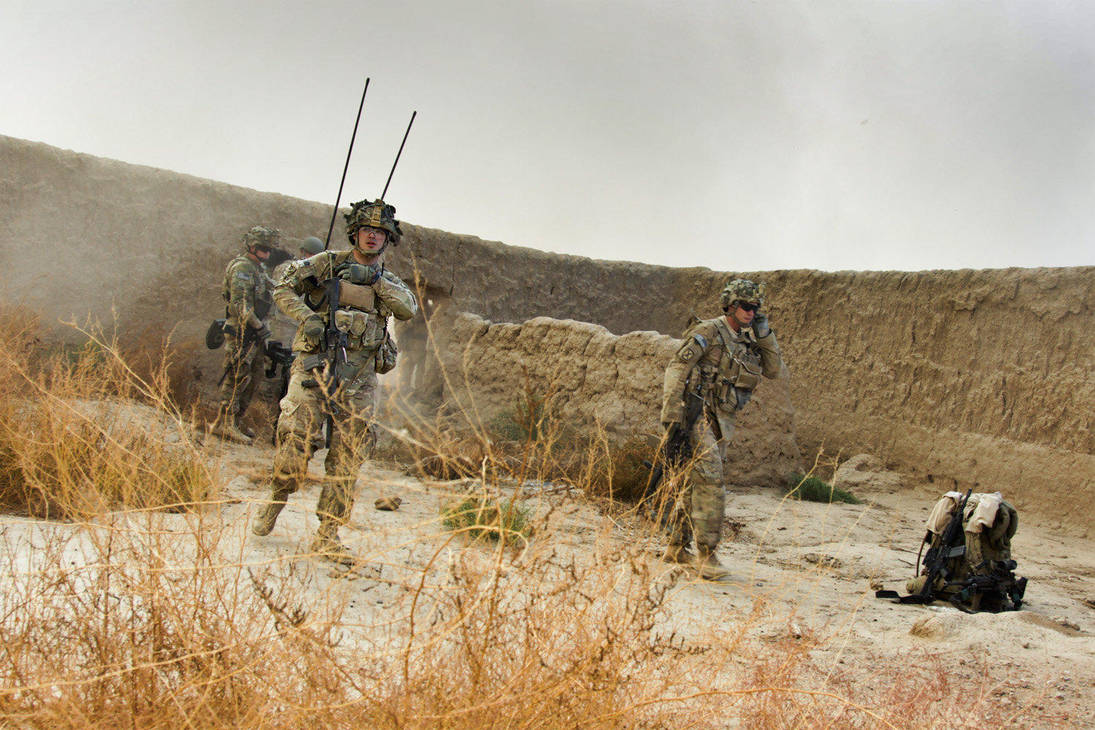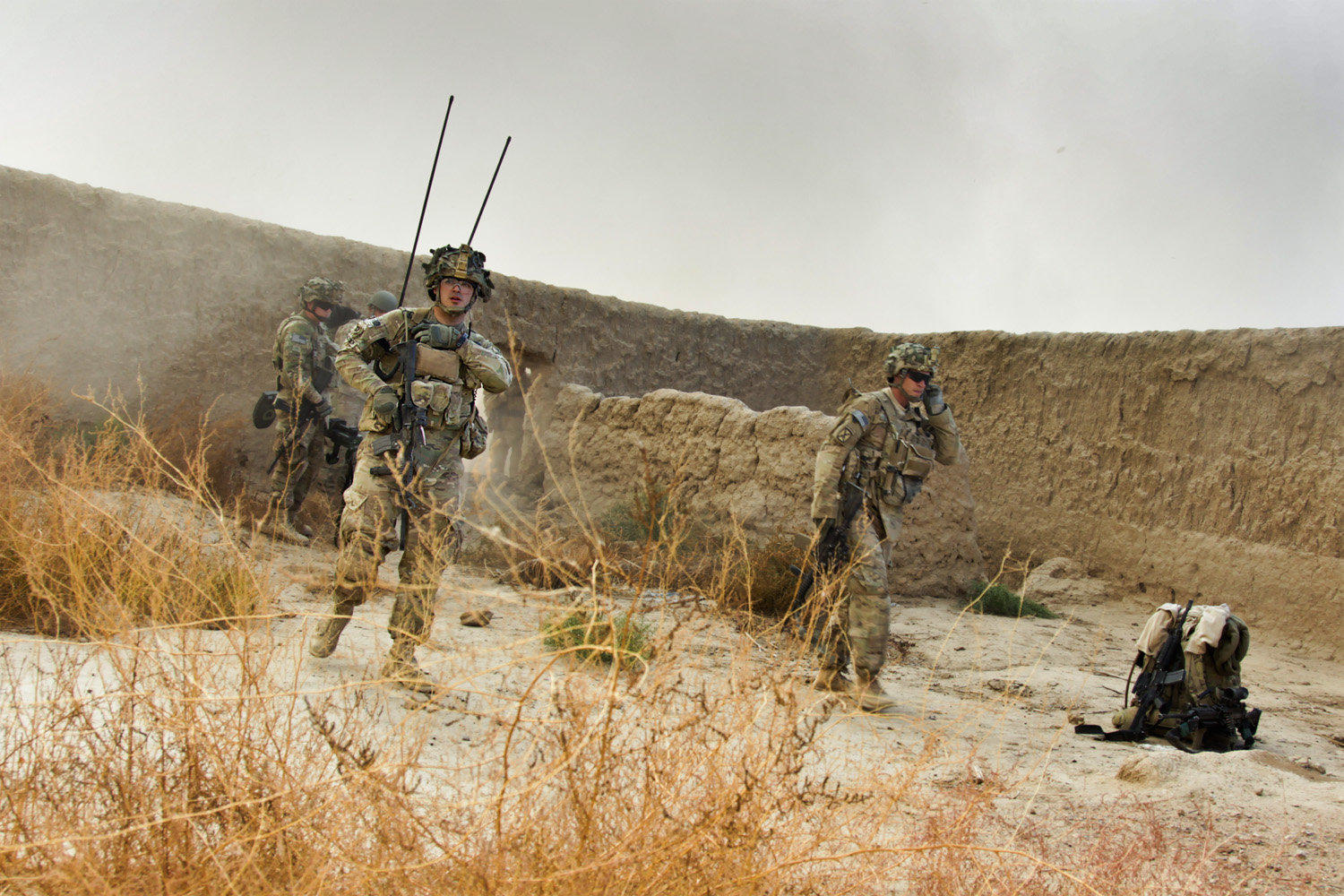 111031-A-VB845-130

U.S. Army Soldiers from the 4th Squadron, 4th Cavalry Regiment, 1st Infantry Division (4-4 Cav.) talk on
their radios in Mullayan, Kandahar Province, Afghanistan, Oct. 31, 2011. They were calling a Medical
Evacuation for a Soldier who had stepped on an Improvised Explosive Device on a rooftop. (U.S. Army
photo by Spc. Kristina Truluck/Released)


This was my first true exposure to the war; also my first IED. I was documenting the interrogation of a
Taliban member we had detained when the soldier triggered the IED. Everyone's first thought was that it
was an unannounced BIP (and IED getting blown-in-place by our EOD techs). It was the screams that
alerted us to our fallen comrade. Blood was everywhere. I caught this image as the MEDEVAC bird was
landing at our location. The image of the soldier being carried out on the litter holding his lower leg and his
foot against his chest is something that will never leave my mind. To the man that we nearly lost that day-
you are a hero. Though you made it home under horrid conditions, at least we didn't have to bring you home
underneath a folded flag. Thank you brother.



My military imagery is available for public domain. As the photographer, I don't have control over
how you may use it, but I ask that it be done with respect to the individuals represented here.
Daily Deviation
Given 2014-03-31
This is quite the picture. It is brilliant in showing the real heroes of this world. The men who fight, not for their selves but for others. This in especially powerful from my perspective due to the fact that I have a brother (not by blood, but he has always been like a brother to me) who is in the United States Army at this time. And I believe that this picture might very well have a very similar impact on any one who currently has someone close to them serving in the armed forces. I personally would not purchase this picture as a print, but it is truly appreciable in its imagery. Thank you for sharing this with the world.
The Artist thought this was FAIR
15 out of 16 deviants thought this was fair.