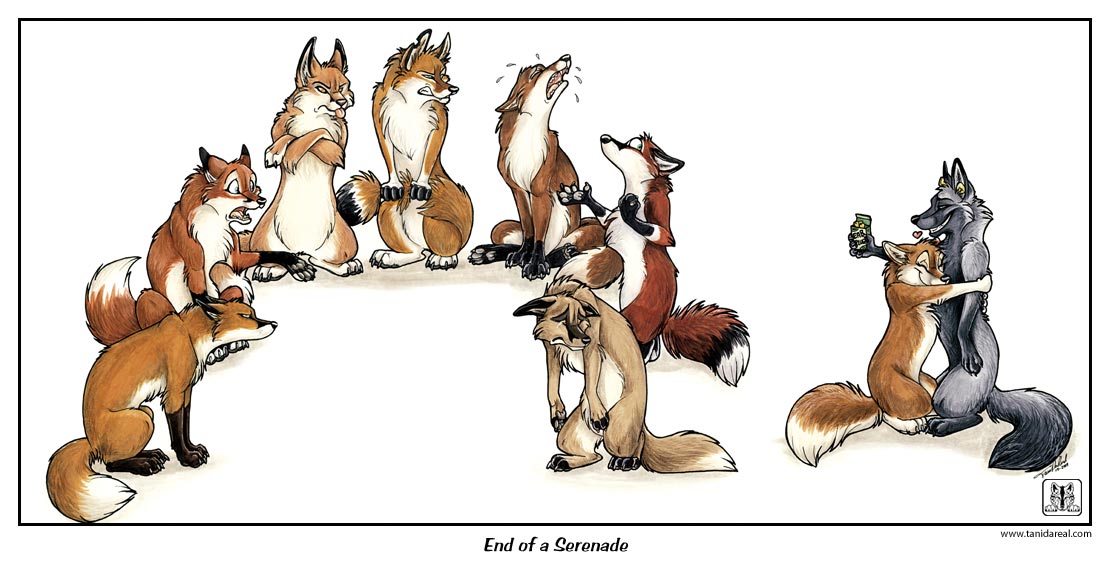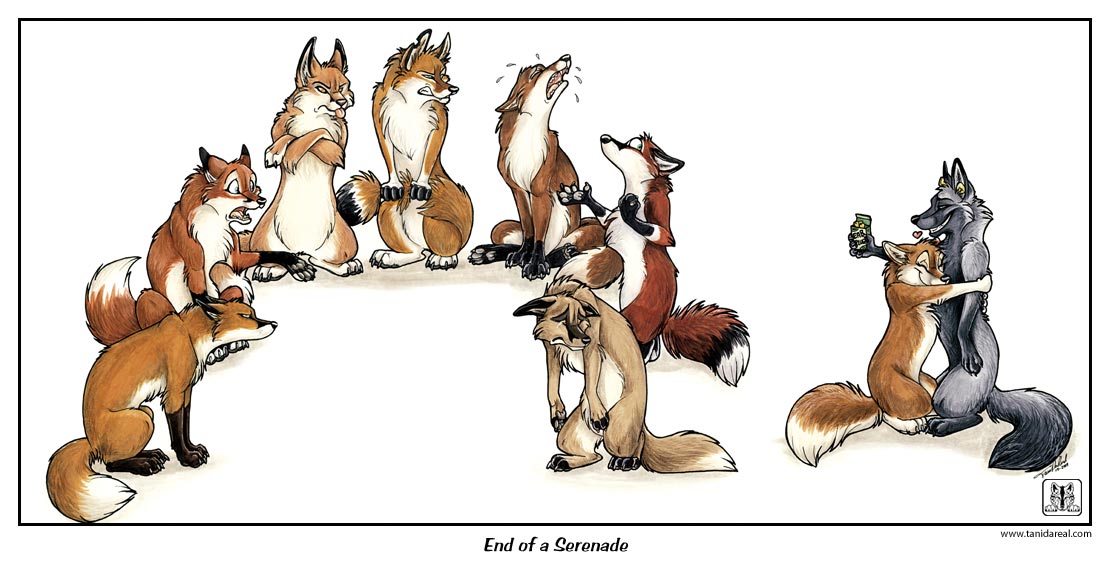 Watch
Remember the "Serenade of Love" picture?

A lot of people guessed whom the vixen might choose...
I couldn't resist to give an answer - so here it is!

As it's a little hard to see on the jpg - the Silverfox is holding a package of Ear Plugs in his paws!
Two large limited canvas prints (#1/1) of the two pictures will
be available at the Further Confusion Art Show (in case the
picture will survive the flight...

).
Done with markers and colored pencils.