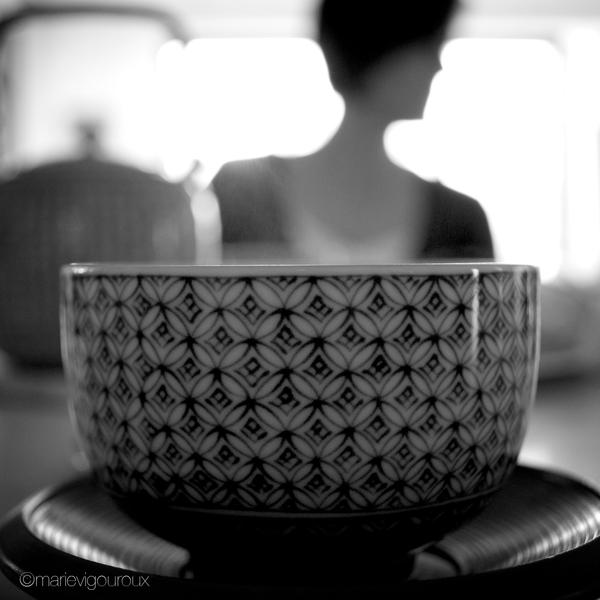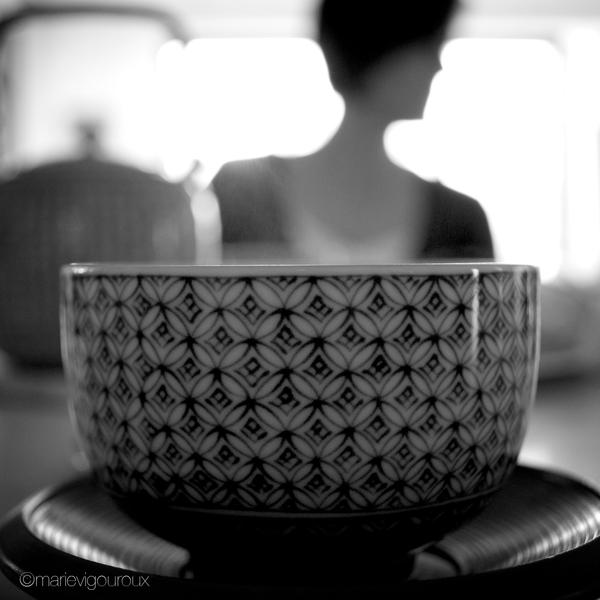 Watch
There is something in this picture. Something special. But what? This question is what came to my mind when I saw this first.
I think this picture is a wonderful example of how photography should be: Picture the obvious, tell the concealed! The cup of tea (or coffee) is the eye-catcher. The pattern is just wonderful therefore. Crisp and sharp. I mean up to this point, it would just be another, well executed, but meaningless shot. But snap! There is something going on in the background! I love how the person is just enough out of focus that you cannot recognise her as a person immediately. This is art! The person blends with the background, the big, over-exposed, windows. The cup divides the picture in two parts: The upper and the lower part. The upper part is bright and mysterious, like a fairy-tale. While the lower part is darker, down-to-earth, just "real". But the two parts aren't fighting against each other, they complement. I think this is a nice point to think of: Being complete, combining heaven and hell, wishes and problems.
In terms of lighting, the artist managed to give this black&white photography the touch of morning and freshness. I feel relaxed, I feel like being in good company. I don't feel anxious or alien.
I feel like I was having a good time my this mysterious girl on the other side of the table.
The Artist thought this was FAIR
3 out of 3 deviants thought this was fair.