Hello and welcome, weary traveler; I see you've stumbled across my page. Well, my name is Katie and if I were to tell you the single most important thing about myself, it's that I possess the soul of a writer, which makes me an artist in my own right, I suppose. And though my passion and chief talent is writing (novels, poetry and whatnot) I do draw things every once in a while, and I've more recently discovered an interest in photography even though my best and only camera is that of my iPhone 5. -_- Since I've become a more active member on DA those are the types of things I've been uploading, as I'm rather shy about my writing and safeguard it closely. Maybe someday I'll share some of my literary work here, but for now I think I'll stick with photographs and the occasional drawing or two. All in all, I'm completely enamoured with the DeviantArt community and the phenomenal work it produces; it's changed my life for the better and I'm very proud to be a part of it. Thanks for stopping by and have a great day, fellow artist!
*Let it be known that I am also quite fond of llama trading. If you gave me a llama, you are 100% guaranteed to get one back!*
Get a FREE visitor map for your site!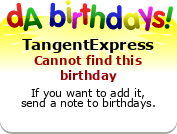 Favourite Visual Artist
Oh no. I can't pick a favorite. There's no way.
Favourite Movies
Dead Poet's Society, LOTR, Harry Potter, Dawn of the Planet of the Apes, The Avengers, Romeo and Juliet (1968)
Favourite TV Shows
Game of Thrones, Sherlock, Stranger Things
Favourite Bands / Musical Artists
Michael Jackson, Lady Gaga
Favourite Books
Harry Potter series, His Dark Materials trilogy, Spiderwick Chronicles, The Norse Myths, The Great Gatsby, the vast majority of Shakespeare tragedies, etc.
Favourite Writers
Shakespeare, Tolkien, J.K. Rowling, Philip Pullman
Favourite Games
The Witcher games, virtually anything by Telltale, Undertale, Aion, Path of Exile
Favourite Gaming Platform
PC
Tools of the Trade
Pencil/pen, keyboard, iPhone camera
Other Interests
Writing novels & poetry, mythology, world religions/cultures, character study, human rights, movies & video games, coffee, owls, and dogs