Journal Entry:
Thu May 28, 2015, 9:20 AM
Hiya guys! I'll be releasing my webcomic next week! The first few pages
will be released next
Thursday
.
It's titled
Bloom
and it will be about Reese, a hopeless romantic
and Prince, a moody guy who works in a flower shop and their
awkward romance.
It will be posted in Tapastic and will update twice a week ~
You can follow the Twitter page for more updates and wips! c:
twitter.com/BloomtheComic
Hope you guys are doing great!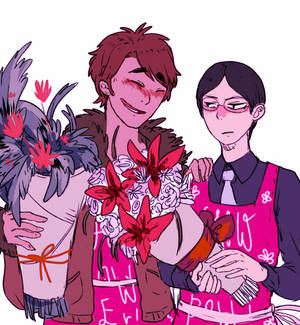 OMG this is gonna be so cute!! <3 <3 I CANT WAIT FOR IT TO START
Reply

omg yay I'm excited for this! Congrats on starting up sweetie! <3
Reply
Oh my gosh this looks amazing

Reply

Reply
Are you going to make another journal when you post the first chapter or is all that info going to be on your twitter?
Reply

Both! c: But after the first chapter is posted up, I'll probably submit previews instead so I don't end up spamming everyone's journal. * 3 * The Twitter account is the main blog for the comic though, so wips, updates and every other thing will be posted there. c:
Reply
Awesome!! I'll keep an eye out for the journal then xP I'll probably end up bookmarking the story when it comes out. Things tend to get lost in my message box and I don't use twitter haha

Hope you get lots of people to read it! <3
Reply

your comic looks adorable <3 I'll look out for it <3 <3
Reply

Reply