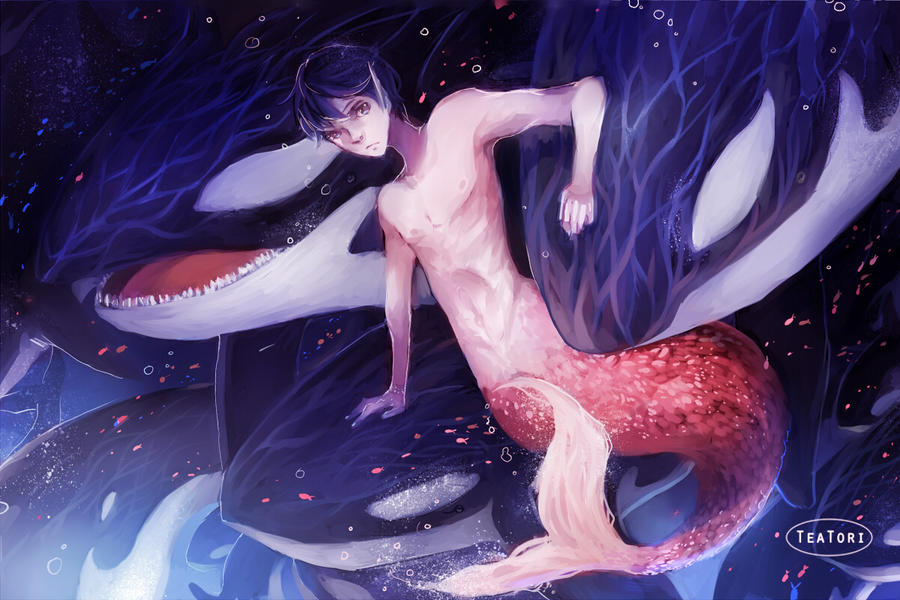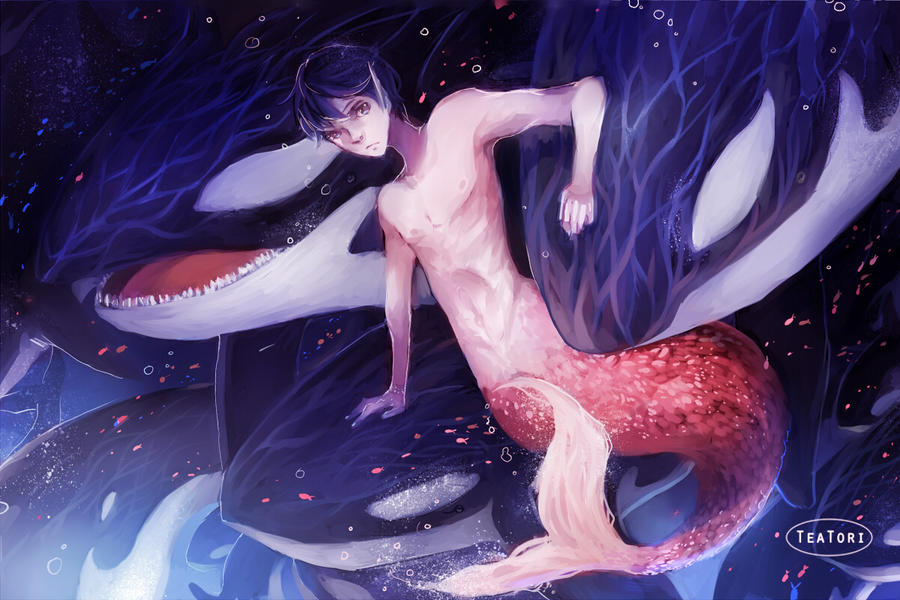 More Red!Mer!Haru.
It was supposed to be with the whole gang, but I can't paint sharks and penguins for my life. ;uuuuuuu;

I ENVY you, adoring the colors. Keep up the amazing work.

Reply

Reply

;uuuuuuuuu; That's so nice of you! I'm sure you'll be great! <3
Reply

hihihihi, you're always amazing!
Reply

*thinks in Makoto, for the orcas*
Reply

I like the army of orcas

Makes his tail stand out more. Like the focal point-ness.
Reply

Ahaha yeah! It's the reason why I changed his tail color. Blue makes everything look so... blue. HAHA! c:
Reply

Haha, yeah

But the red makes the blue stand out so then... I guess both make everything look blue?
Reply

Reply

Reply

AMG RIN--- SO PERF ;;;<3333333333 I LOVE HOW HARU'S TAIL (IS IT EVEN CALLED A TAIL AHAH) TURNED OUT ;;; IT'S SO PRETTYYY
AND THE ORACS TOO<333333333
Reply

;uuuu; omg thank you so much! Pfftt, not sure. I don't know what else to call it. HAHA.
Reply

Reply

Mer!Haru is so precious. ;uuuu;
Reply

Yes Haru makes everything better <33 If you like gay swimmers you will love Love Stage its a new anime as well. c:
Reply

AHH Yeah. c: I read the LS Manga a while back. It's pretty cute. <3
Reply

Really amg hav you seen the anime yet its so cute I wanna find the manga online and read eet <33
Reply

EP. 1 was really awesome. <3 I just love how they poke fun at the BL genre. Haha! <3
Reply