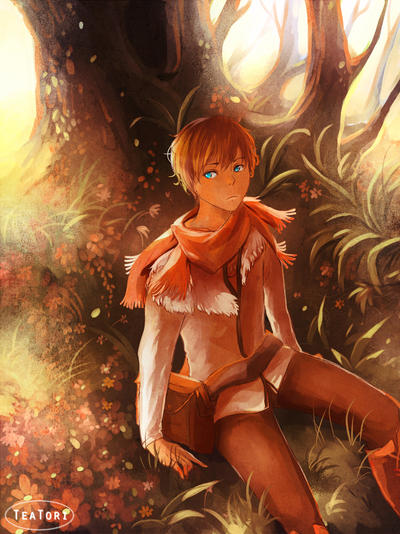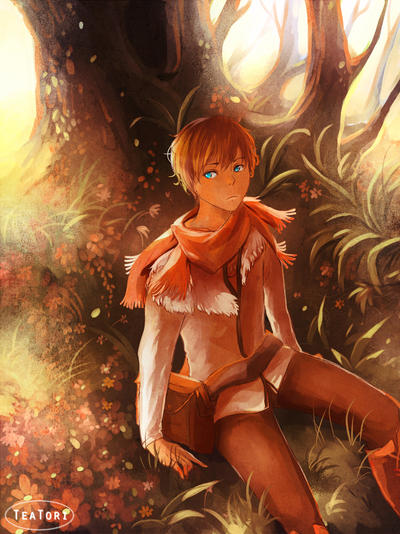 Watch

Reply

Reply

Reply

This is soo beautiful hoope you get away from your rartblockk semapii ;A; )/

backgrounds are the struggle thoo ;q;
Reply

AHH ME TOO. I hope it goes away soon. D:
Totally, BGs are so freaking hard. But drawing people is harder for me. ;uuuu;
Reply

Yes it's totally depressing and hurts the ikemen shota heart ;V;

Ahh really? bg is more struggle thoo ;V; AHAHA LET'S SWITCH THEN XDD
//throws some people skillz
Reply

I love it

The colors are so pretty, and his expression makes you wonder

Reply

Yeah... But I absolutely hate linearting everything. It's like you're drawing it for the second time, but without an eraser... I mean, if you're drawing traditional like me.
Reply

AHH TOTALLY UNDERSTAND. ;uuuuu; Whenever I draw traditionally, I just skip the pencil and go straight to the inking since I'm so lazy that I hate using the eraser. It just gets so dirty sometimes. D: Though it sucks too since I'm not able to redraw stuff. *3*
Reply

I sometimes do pen drawings, but it bothers me how there are random face lines here and there... I need to draw more. And color more. And I adore your drawings!

But I totally agree on the dirty eraser thing. Those eraser shavings are annoying. They're EVERYWHERE.
Reply

looks really warm and pretty! <3
Reply

Reply