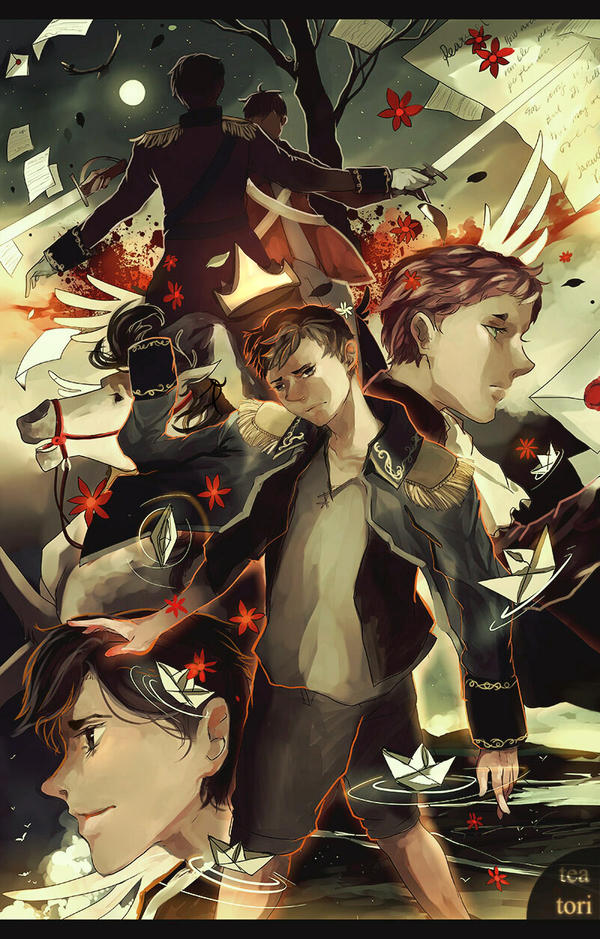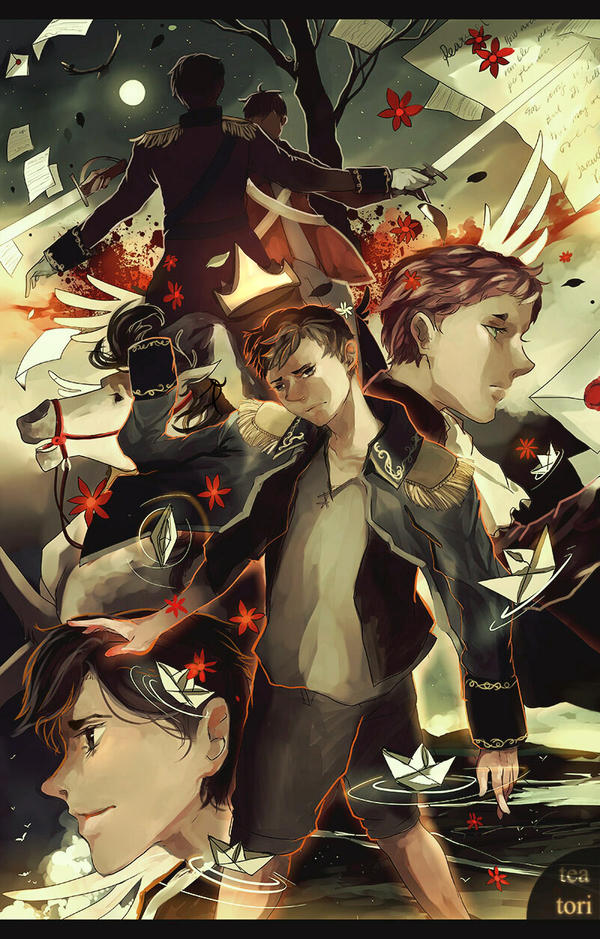 Watch

Foreshadow
verb
\-

ˈ

sha-(

ˌ

)dō\
: to give a suggestion of (something that has not yet happened)



---
I finally got a new tablet! ;uuu; My parents were so kind to buy it for me. I feel so guilty though. ;uuuuuuuu;
BUT more promo art for Revoli, since I'm just so full of feels that I needed to draw more of our babs. c: There's so much angst in this group it's ridiculous, and it hasn't even started yet! //sobs

hhhh I have no idea how to draw mature looking men, so I drew them while they were teenagers, oops.
Valor Fisher by
TeaTori
Cyril Vaughan by
defenestratin
Marcus Whitman by
Erosism