NEWS
05/27/17
Again i'm amazed at the time that has passed since I've checked in.
2 years have went by. WOW! Things are going good. I have a new job
well not so new now I've been there about a year. A new grand baby
was born last week. Hes so perfect, and a precious gift. There are a lot
of other things that have happened the last couple years but these are
the highlights. Picture of me and my new grandson
Aleczander Nikolai

GRANDMA LOVES YOU ALECZANDER
12/20/15
I am still here alive, and kicking!!
So much has happened in the last year,
and half. Its so crazy! So many ups, and
so many downs too! Summer Aug 6th 2014
I had the gastric sleeve surgery. As of today
I am down 160 lbs total. There has been 2
new births. A new grandson Avery was born
Jan 12 2015, a new grand daughter was born
a few weeks ago, Dec 3rd 2015. My son got remarried
and now he has 2 step children as well! With the biological,
and the step grands, there are now 7 grand children total!
I lost my mom this past July 10th 2015 it was so terrible. I
miss her every single day!!!!! Just about
2 weeks after that I had to have
back surgery
for a
herniated disc
. So much going on, and
life has been so chaotic. Which I know y'all
can relate. Here are some pics to document the
monumental moments.
the birth of our 1st biological grand daughter Aria Michelle
me with 6 of our grand children
the birth of a 4th grandson Avery Nolan
Weight loss 160 lbs total
Thats about it at this point. I mean there are
a lot of other things that have happened
just thought I would share the most
significant ones here with y'all.
Big hugs.. TammySue <3<3<3
6/14/13
I am so honored, and proud
to present to you Siylar Mark my
third grandson. He was born 6/14/13
He weighed 7 lbs, an 4 oz.
He is 19 inches long. Here we are pictured
below. Loving this grandma stuff. I cant believe

it 3 grandsons now. Life is good!
GRANDMA LOVES YOU SIYLAR

________________________________________
I'm so excited my hubby bought me a new camera.
I got a Canon EOS Rebel T3i (EOS 600D) 18 mega pixel w/video.
I love it. My other camera is a Canon Rebel XT w/only
8 mega pixel. I'm feeling so blessed.
________________________________________
3/19/12
7 years today. WOW! Can you believe it? I'v had
my dA account 7 years!! Time really does fly.
________________________________________
3/24/11
Another very special lil man that im totally
in love with. I am so honored, and proud
to present to you Aiden Nicholas my
second grandson. He was born 3/23/11
right on his due date he came in to this
world at 1:18am. He weighs 8lbs, an 3oz.
He is 20 an 1/2 inches. Here we are pictured
below. Baby, and mama (my daughter) are
doing so awesome. They get to come home
today. Our family keeps growing. I am such a
happy grandma!
YOUR SO SWEET, PERFECT, AND BEAUTIFUL AIDEN
GRANDMA LOVES YOU SO MUCH
8-13-10
I didnt realize til now that its been
7 months since iv updated my journal.
So much going on. The most important
I have a new man in my life. Hes so
sweet, and iv never been so in love.
Yet hes only been here for about 2
and a half weeks. He was born july 26th
weighing 7 lbs and 14 oz, and 21 inches
long his name is Caedus James. I am so
proud to announce I am a grandma to a
precious grandson. He lives in Fort
Campbell Ky which is about 10 hrs from
me, and is the hardest part for me.
I was able to spend about 8 days with
him, my son, and his wife recently.
My son is in the army, and he ships
out for Afghanistan in Oct. Please
keep good thoughts for a mama who
is scared to death for her son to
go over seas.
Keep intouch my dear friends. Luv Tam
25 things you might not know about me
1. My favorite color is blue.
2. I am such a people person.
3. I am a perfectionist at work.
4. My favorite food is spaghetti.
5. I have cherokee indian in me.
6. I love to travel, but hate to fly.
7. I'v been on a talk show in 1993.
8. I wish I had, had one more child.
9. I can sing a bit, and love to karaoke.
10. I use to hate raisins, now I love them.
11. I had
plastic surgery
on my face when I was 10.
12. Chocolate is my downfall. I could eat it all the time.
13. I try to treat everyone the way I want to be treated.
14. Nobody ever believes my age. They guess me younger.
15. I have a fraternal twin sister, 6 mins younger then me.
16. I once did a dine, and dash. Which I would never do again.
17. I try to keep the peace, and keep the people around me happy.
18. I often wonder what it feels like to be a man. I mean physcially.
19. I am not a leader, but more of a follower, but I can lead if need be.
20. I workout almost everyday. My goal is to break a sweat at least once a day.
21. I am extremely afraid of death, but yet morbidly fascinated with it as well.
22. My favorite movie is Dirty Dancing, and my favorite actor was Patrick Swayze.
23. I really don't like to dress up. I like to wear alot of black, or dark clothes.
24. I want to get lumineers, hair extentions, turquoise, or green contacts, and a
tummy tuck
.
25. I have 2 heart arrhythmias. One is called premature ventricular contractions. The other is
atrial fibrillation
. I take meds for them everyday.
Thats it. 25 things you might not of known about me. Now you post yours for us?
12-21-09
Im off from work tonight it feels really good to just
relax at home. Im extremely saddened about the passing
of Brittany Murphy! So young, and so sudden. I just found
out my 1st grandbaby is due August 3rd. Thats all for now.
Miss y'all. Luv Tam

12-12-09
I found out last week I am gonna be a grandma next
summer. We couldnt be happier. Got the weekend off
from work. Plans are to see the christmas light show
tonight, and hopefully see Christmas Carol starring
Jim Carry that is in 3d. Have a wonderful holiday.
Take care, big hugs.. Tam
11-20-09
I haven't been around much lately, and I'm truely
sorry for that. I'v started a job, and have been
very busy making sure I am doing well, and that
I become successful!! I should be around this
weekend to catch up on all your beautiful
creations, comments, favorites, and such.
I miss all my dear friends.

9-30-09
Its my 23rd
wedding anniversary

. Whoo woo!!

9-14-09
Patrick Swayze died today. This is very sad news.
He is one of my favorite actors in my most
favorite movie... "Dirty Dancing".....
RIP .... PATRICK
ALL MY RESOURCES ARE PRINT APPROVED!
My Mini Gallery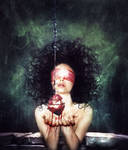 created by
TammySue
of course
Stamps & Friends