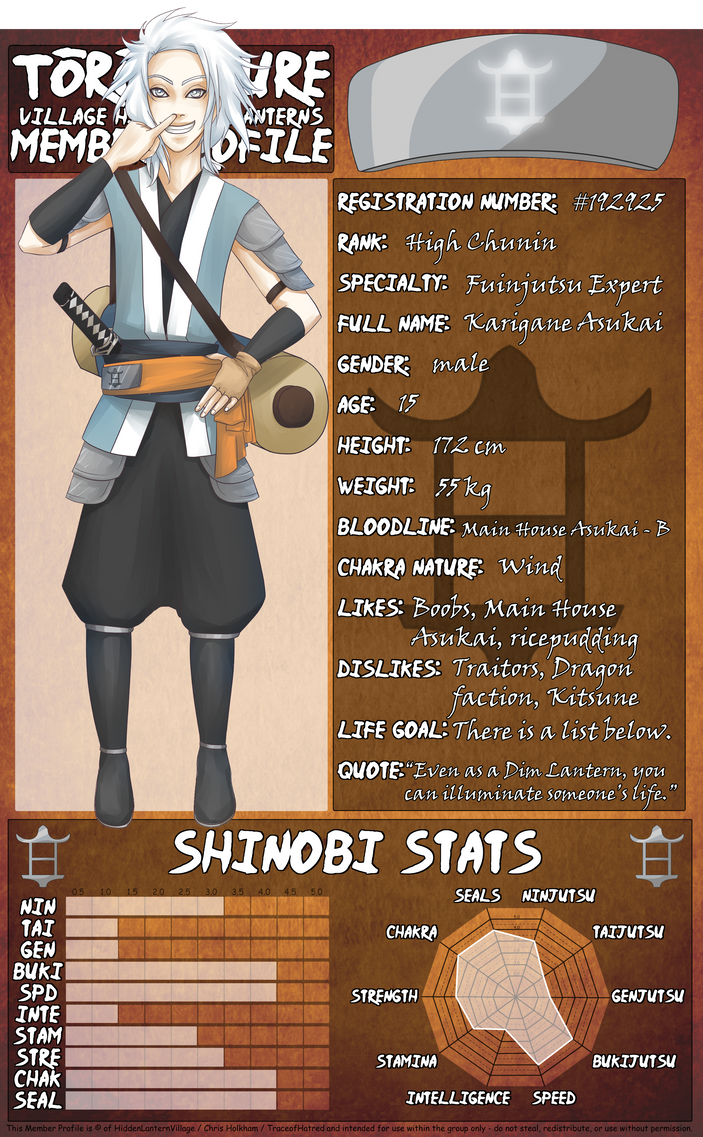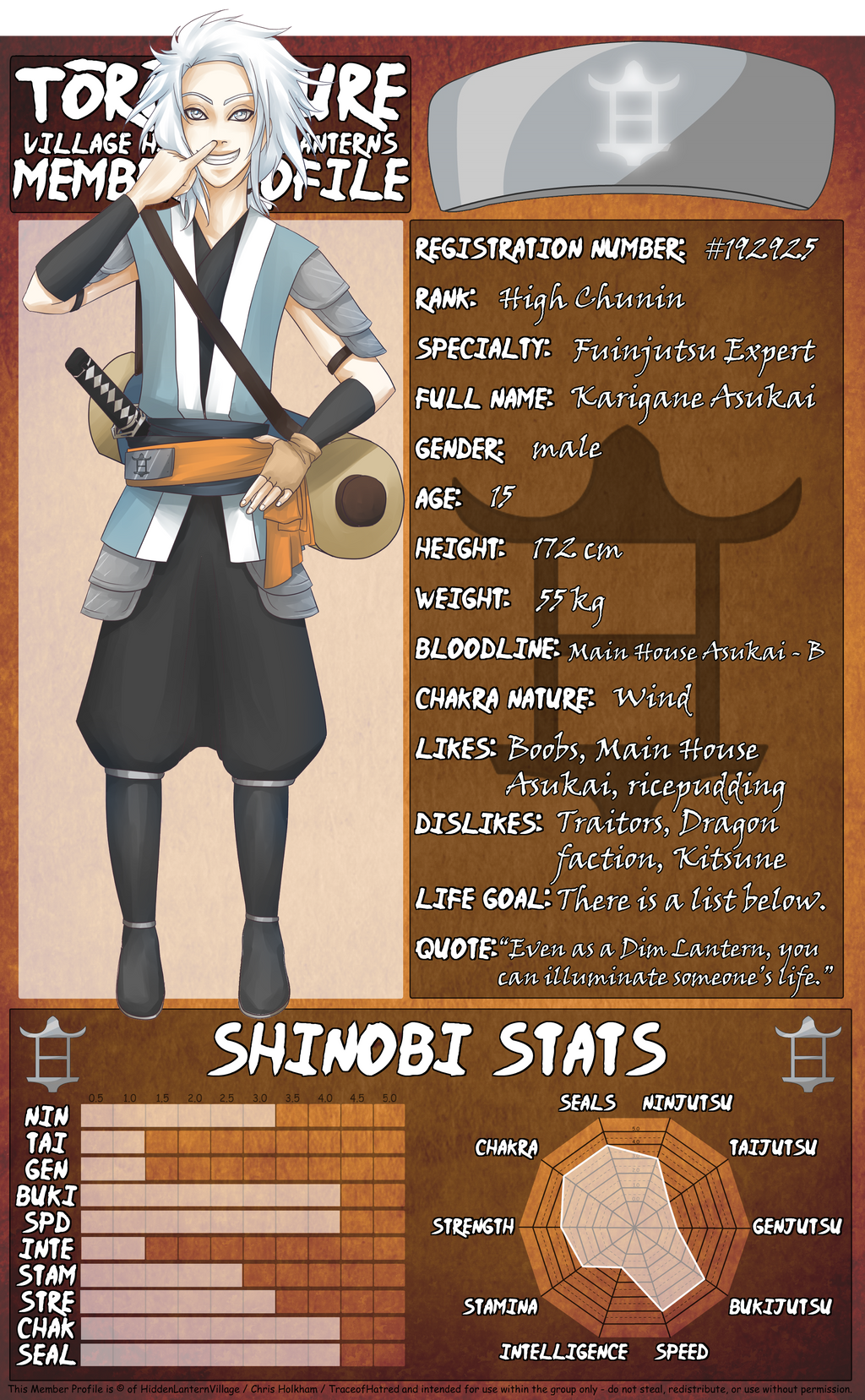 Watch
Why I don't plan of getting my ass killed before I die of old age
I want to:
- invent a new fighting style
- spy on a council meeting
- slide down the Kage buildings roof after balancing on it without using chakra
- fight a bear
- steal something from the Kage .... and giving it back later on, because I might be anything but not a criminal
(Since they are both in the Sealing specialty I believe he had his chance and used it.)
- spend a whole day in bed- see a firework that takes at least two hours
- defeat a fox/Kitsune (in the optimal case it would be both at once)
- become famous
- become a sensei
- marry a nice pair of boobies (and their owneress if that's a requirement)
- talk to a ghost
(public rp)
- travel to another hidden village
(kosetsumura)
- become jounin
- have children
- become an important figure in the clan
(sealing specialist, cousin of clan leader)
- make some expert sushi
- find a raw jewel
- draw a recognizable picture of someone
- gain a girls affection while Hajime is present
(public rp)
-
beat Hajime at womanizing
(public rp (adult ladies count, too))
- find a name and charms for my sword
- prove that treachery doesn't run in the blood
- help mother to get over that loss and shame
- make a name for myself instead of being "Chieri's little brother" in people's eyes
(fuinjutsu expert, naturally attracts attention with his antics)
-
perfect my fuinjutsu skills
- see the Dim Lanterns one last time
AN: I want more bondsssss~

<33
That boy is 172 and still growing.

When will he ever stop!!