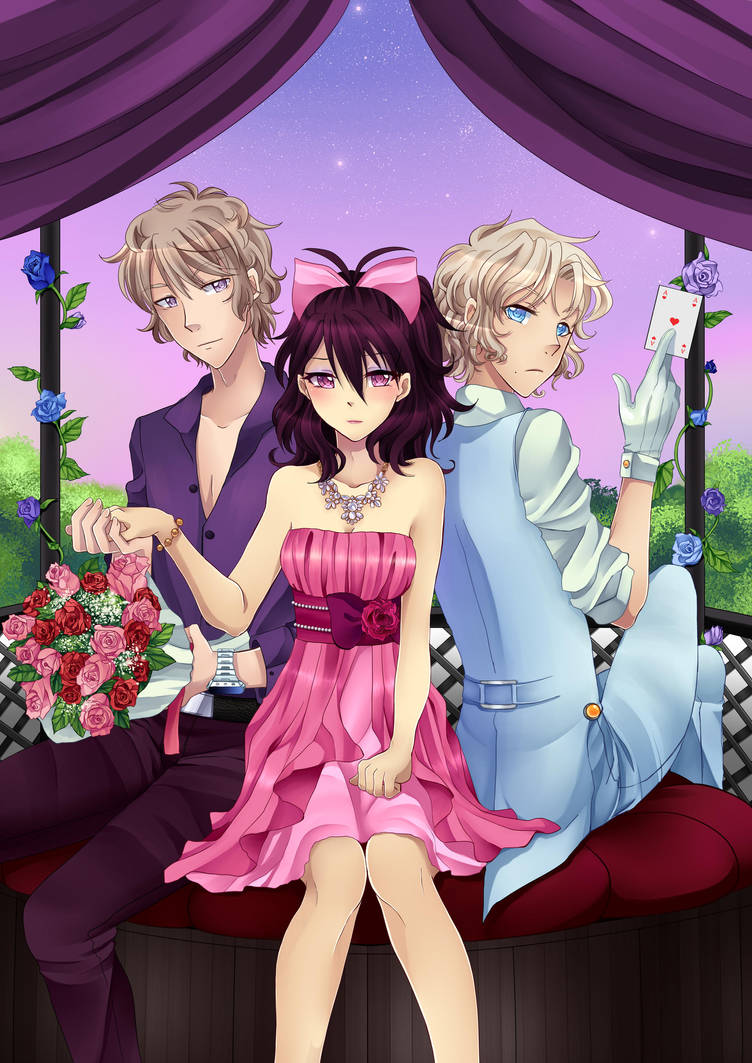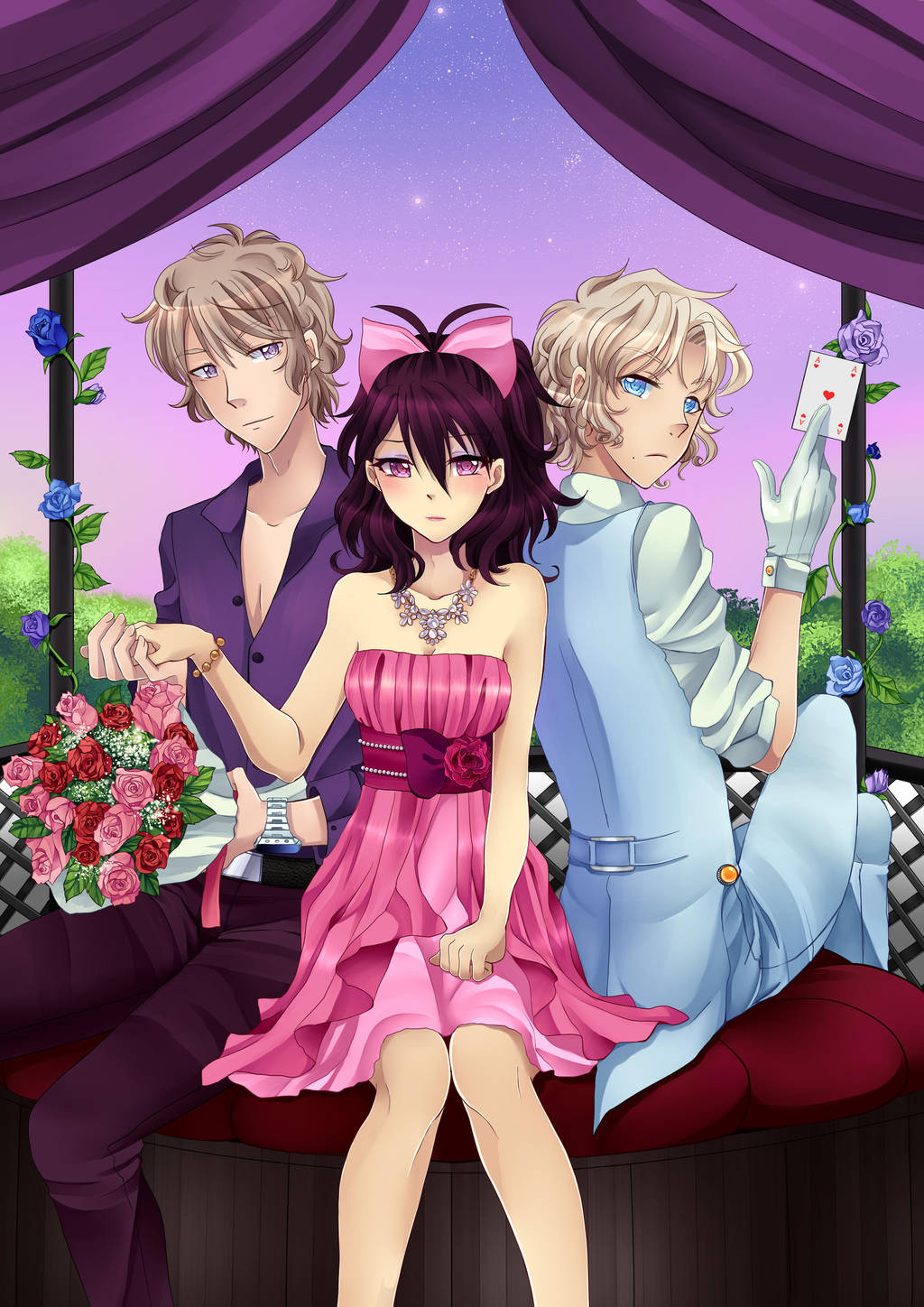 Watch
This was also up for the print selection, but wasn't very popular.
Oh well... This picture was very tricky. I started the lines 2 Years ago but stopped since I had no motivation on doing details or a bg. Then, when I decided to finish it for the selection I was shocked how my drawing style looked and started all over again. Does this count as a redraw then?
Here you can see Kacchi and her two love interests Akio (left) and Caprice (right). She doesn't have quite an easy time if it's about love. This picture was very time consuming but I bit myself through it.
Please don't upload this picture anywhere else and don't use it for anything else, thank you.

Ich hatte es zwar schonmal auf twitter erwähnt, aber damn sieht Kacchi hübsch aus!!
Reply

Der Hintergrund sieht so schön aus. Besonders der Farbverlauf vom Himmel.
Und die Posen der Figuren natürlich auch. Muss ich das eigentlich erwähnen? Ist das nicht offensichtlich? xD
Reply

Omg wundervolles Bild !!!! Kannst du mal ein Speedart hochladen ? Ouo wenn du mal wieder was tolles zeichnest ?
Reply