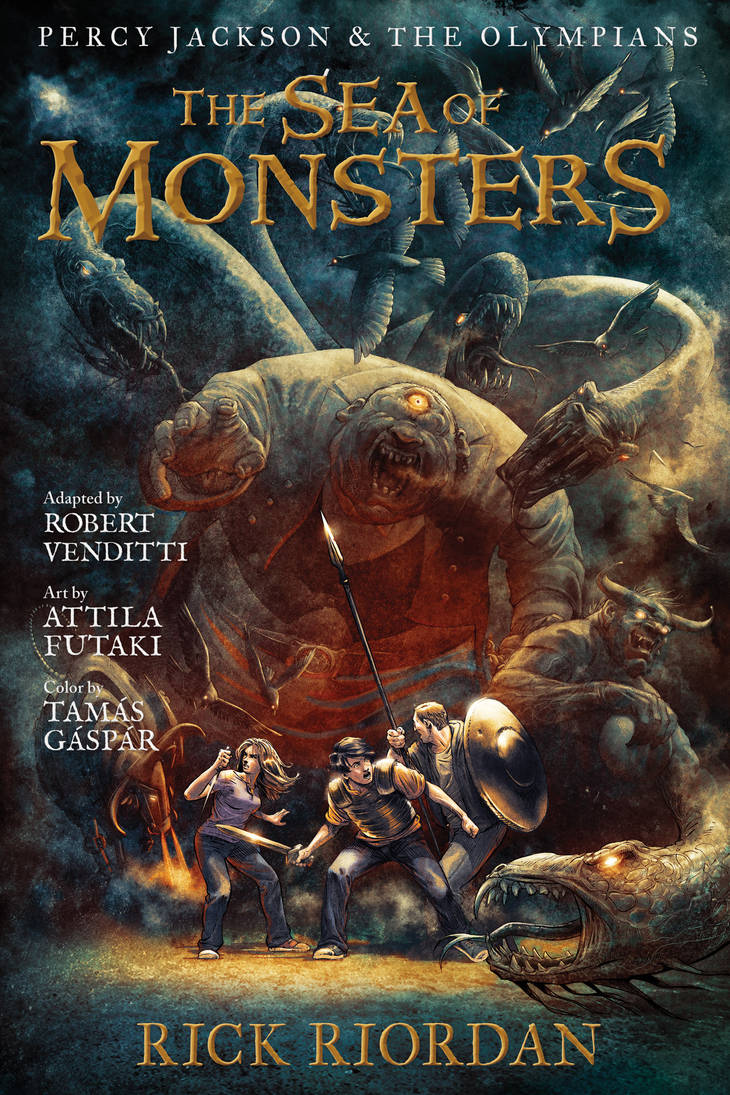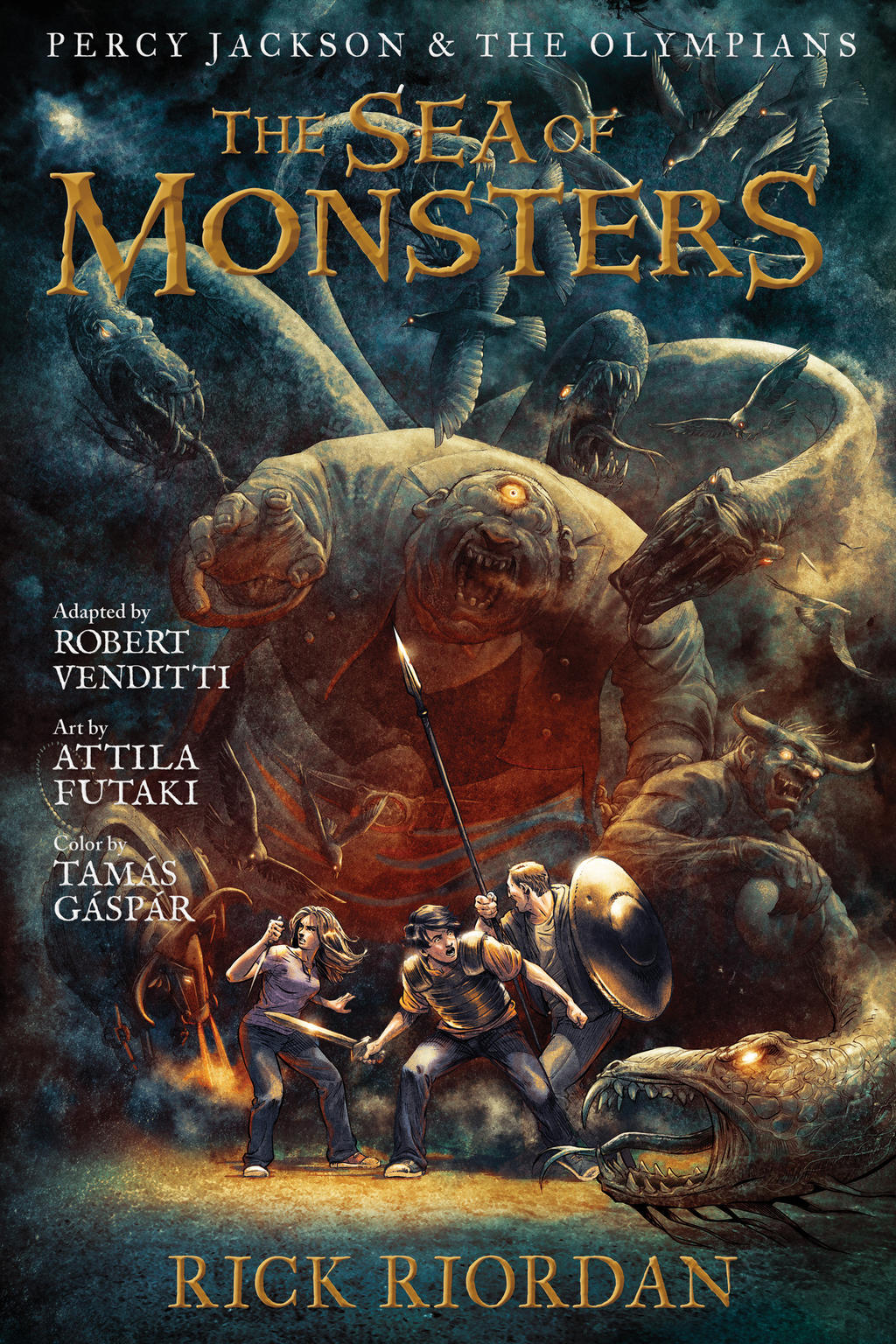 Watch
Coloring project for Disney-Hyperion.
Lineart: Attila Futaki
Colors: Me
Copyright©2013 Disney Enterprises, Inc. All rights reserved.
books.disney.com/book/the-sea-…

Thank you - glad you like it!

I use overlay layers for adding texture.
Cheers!

Reply

I love how your work is perfectly textured and the right amount of grain to not be distracting, what layer modes to prefer for the textures?
Reply

Bizony, így kell ám ezt kipingálni. Okos, profi megoldás. Különösen tetszik a főalakok kiemelése, a háttér finom visszanyomásával, és ezek a színátmenetek. Viszont a feliratok... Azt gondolom nem te. Mert nem igazán megy hozzá sztem.
Reply

Szia Judit,
örülök, hogy tetszik a színezés - szerencsére a Disney is elégedett volt vele.

A tipóhoz pedig valóban semmi közöm, az egy másik alvállalkozó lelkén szárad...
Reply

Is Percy Jackson related to Michael Jackson or Samuel Jackson?
Reply

elegáns küklopsz!

Reply

Nice coloring here, I like the dull sepia feel
Reply

Reply

Love the light control in this.....all that lovely red "reflected light in the shadows".
Reply