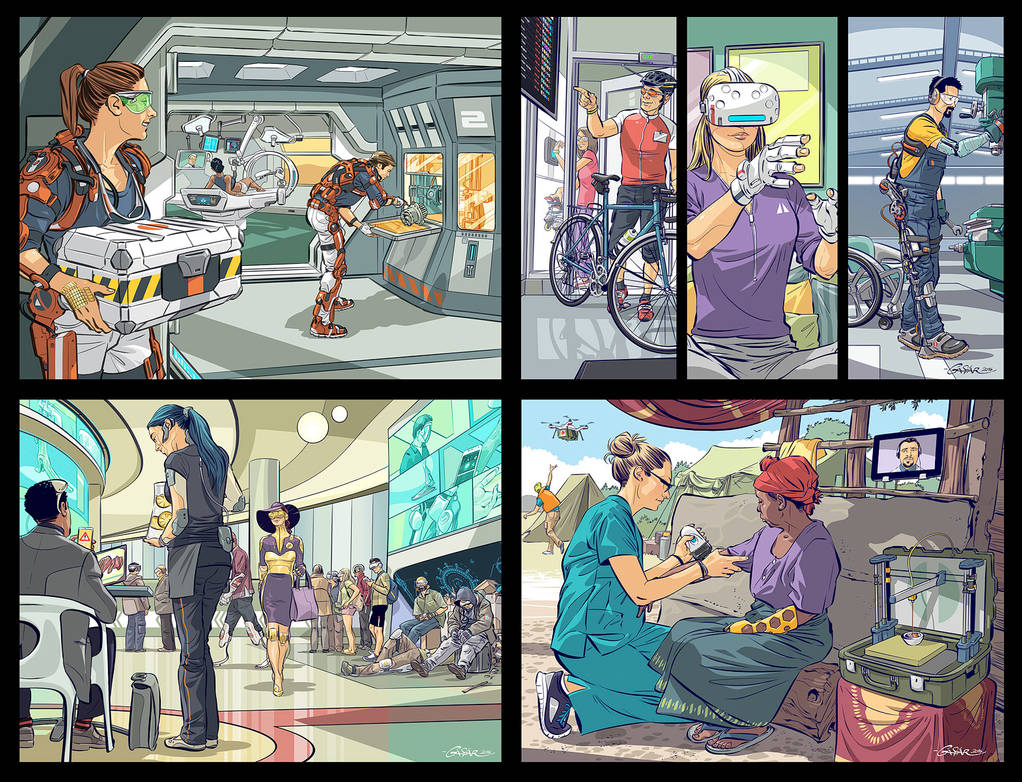 Watch
Some examples from a series of
illustrations drawn for
medicalfuturist.com
.

The future is
already
knocking
on the door
...

Reply

Yes it is: with many medical applications. Well done, packing all of those innovations into these images.
Reply

Cool idea,by the way guys take a peek at my gallery and let me know if you like what you see and don't forget to comment on them😊😉😃
Reply

Reply

Reply

Reply

Very well drawn and colored

Reply

3D printelt gyógyszer.

Készült kajanyomtatós, okoskéses, fjúcsörkonyhás illusztráció is, de az most kimaradt ebből a kis válogatásból.
Reply

3d printelt kaja? öezigen.
Reply