Journal Entry:
Wed Jun 27, 2012, 8:34 AM
Just wanted to highlight some different coloring techniques I found throughout DA. Most of these tutorials are for Photoshop. A few highlight other programs.
I have collected these great tutorials over the years from DA and want to make it easier for everybody to find just the right kind of coloring tutorial without having to search through all of DA. This is mostly focused on anime/manga and cartoon coloring styles. All tutorials are copyright their respective owners.

PS important / how to optimize PS for digital painting:

Styles of coloring:
Soft shading




:thumb106119364: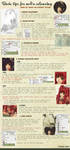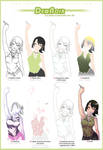 :thumb25463898: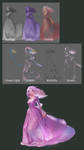 :thumb216314348:

Cel-shading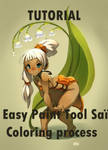 Coloring without lines

:thumb51017058: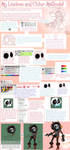 Anime screenshot style
:thumb185292428:

Painted Look: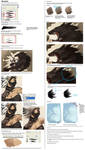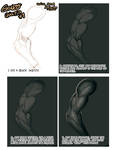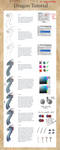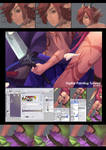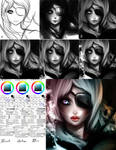 In general:







:thumb211053856:

Understanding light and color by Niklas Jansson

Painting specific parts:
Hair and fur: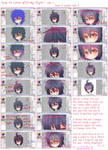 :thumb320096168:



:thumb108335129: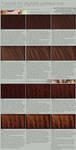 Eyes: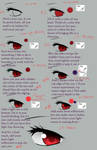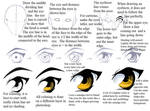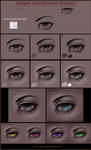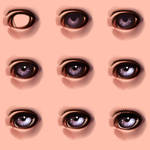 Face and body shading: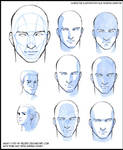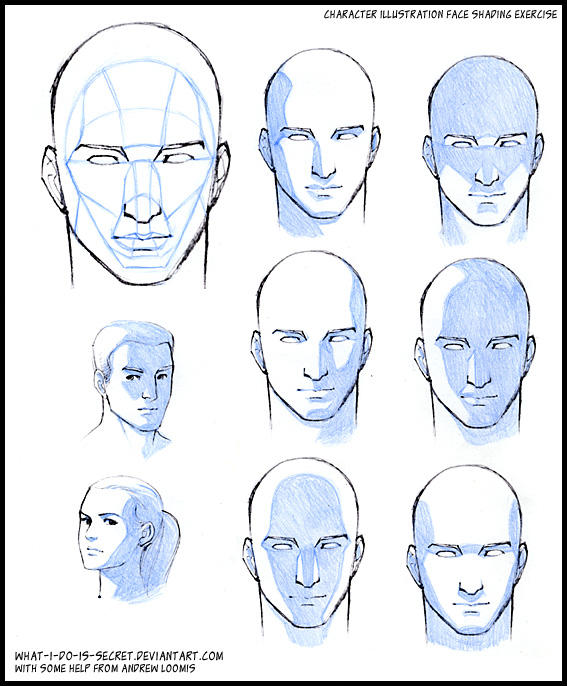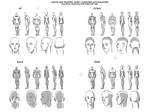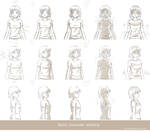 :thumb158825525:
Ears: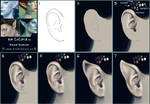 Clothes:






Outline coloring:














Realism: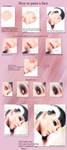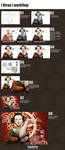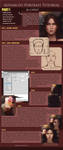 Mood:








Background tutorials:

:thumb179272660: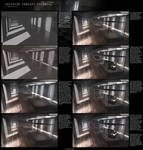 Because DA no longer accepts as much thumbnails as before - part II has been moved here

Coloring Walkthrough part IIIt seems DA is no longer accepting as much thumbs as before. So I am afraid I have to split the journal I have made in the past. Sorry guys.
Part 1 is here:
Elements:




Clouds and sky:




Short tutorial- Clouds by

Sadir89

Clouds - Meago's way by

meago

The Cloud Tutorial by

ehbi


Light and fire/lava:
Glow tutorial by

Sadir89

Scarypet's LAVA TUTORIAL by

scarypet

Fire Tutorial for SAI by

RayCrystal

Easy to do -Fire- tutorial by

Nakubi


Trees, grass and other plants:
Tree tutorial by

griffsnuff

Grass tutorial by

Sadir89

Trees Tutorial by

Sadir89

tree tutorial part 1 by

calisto-lynn

tree tutorial part 2 by

calisto-lynn

tree tutorial part 3 by

calisto-lynn

Tutorial - Painting Trees by

jezebel

Quick Woodtexture Walkthrough by

nathie

TUTORIAL - Trees by

ikdomik

grass tutorial by

jerry8448

tree process by

TylerEdlinArt

Painting trees tutorial by

vandervals

Tree and Leaves Tutorial + Tips by

Qinni

Mini-Tutorial No.7 - Gnarled Tree Bark - by

ValaSedai

Tutorial Attempt: Tree (Updated) by

ichan-desu

Quick Tree Walkthrough by

nathie

How to paint a fairy tree by

nathie


Rock:
Easy Cracked Surface Tutorial by

semaj007

Mini rock tutorial by

AonikaArt

Stone Tutorial by

Grypwolf

Scarypet's 'ROCK'ing tutorial+ by

scarypet

Painting a Rock - the fast way by

Lizkay

Pt. 2 -- Stone, Marble, Cracks by

Sirquo

Stone Tutorial by

NoobGamer75

Rock Wall Tutorial by

liiga

Step-by-Step Tutorial - Ice wall symbol by

Djekspek

rock and stone help-tutorial by

true-crystalwolf

Tutorial Attempt: Rock by

ichan-desu


Rain an
Thanks for reading.

Be sure to

if you like this article and want to share it with others by getting it more exposure.
If you have any tutorials or ideas how to improve this article please leave a comment.
My other walkthroughs:
Artist walkthrough
Photomanipulation walkthrough
Listening to: OST Once upon a time
Reading: Het geheugenpaleis
Watching: One Piece
Playing: Ace Attorney - Miles Edgeworth
Eating: krentebol
Drinking: coffee