Journal Entry:
Wed Sep 12, 2012, 6:53 AM
This walkthrough focuses on:
- guiding you as an artist and improving your artistic skills
So having said that... let's get started!
I have been drawing for a long time. Since I was little I would draw all the time on anything I could find. That passion for drawing and art has always stayed with me. But the problem is talent or potential will only get you so far. If you really want to become a great artist you will have to put in many hours of work. And you would preferably have someone there to guide you. Even now I am learning about basic skills I wish I had learned years ago. That is the problem of being self taught... you have to figure everything out yourself. Of course there are benefits to that too. Self taught artists are generally very motivated and passionate people. I have only come to the point where I am now just because I am passionate and slightly obsessed with drawing. But I want to know more, learn more and improve more. So that is why I am setting up this little drawing walkthrough.
I have recently talked to several professional artists and it really has me fired up to learn even more faster.
I'll start with the most important tips that I have learned from the PRO's.

#1 - If you LOVE drawing never quit. Just keep at it! You'll get there but building up skills takes time. So don't despair. We all started somewhere.


#2 - Master the basics!!!!
This will make your drawing life so much easier.


#3 - Don't be afraid and just do it. If it doesn't work out that's okay. It's all part of the process. Learn from your mistakes and try again.


#4 - Don't stick to one thing or style (like anime). Learn from real life. Try out everything. Every style and medium. Make backgrounds, characters, objects etc. See what suits YOU and create your own style.


I have learned a lot from other artist, books and tutorials.
I wanted to share a great site set up by the former concept artist Xia Taptara. See his deviant account here:

The art classes!
Here are some very wise and helpful words from Xia Taptara to get you started.
The basics from the pros/masters:
What pencil is the best to draw and sketch
How to hold a pencil for drawing
5 ways to avoid smearing when drawing
Sketchbook tips
Tips from concept artist
SUMEET SURVE
(God I love this guy his art

)
Okay before we go any further let me give you another tip. If you like certain tutorials or video's
save them on your hard drive
because there is always a chance that they will no longer be there in the future.
The following are some of my favourite tutorials I have collected from all around the Internet. I hope this will help you in your quest of becoming a better artist.
General drawing advice:
4 tips to get your idea into concept art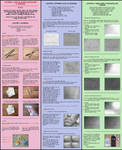 My two favourite composition tutorials by amazing artists.
Composition:
Philip Straub's composition tutorial

Perspective:




Color Theory
The Dimensions of Color - by David Briggs
--> Found this lovely link at

Check out her helpful journals as well




Before continuing remember that anatomy is different when drawing from real life and drawing cartoon or anime. It's best to learn 'real' proportions and anatomy first before you go on and learn about cartoon/manga/anime anatomy. Having knowledge and understanding of real anatomy makes it easier for you to use in different forms like manga.
Drawing tutorials on humans and the other living beings:
Draw people/bodies/poses:
A list of helpful tutorials on bodies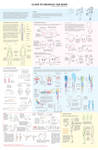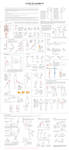 :thumb220251993: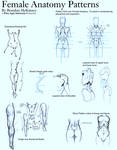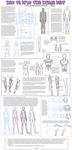 :thumb244424893:

Body parts:
Hands and arms: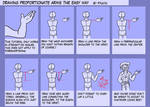 Feet and legs: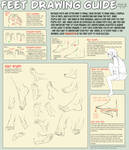 :thumb288343894:
Draw Faces:
List of tutorials on how to draw faces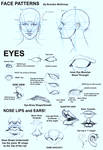 :thumb250651485:


:thumb177059553: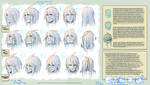 :thumb215317699:
Features: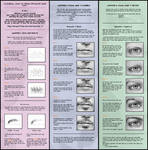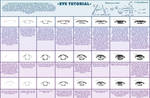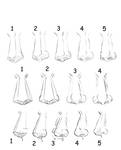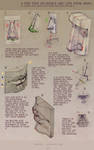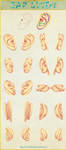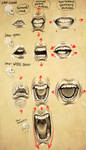 Hair: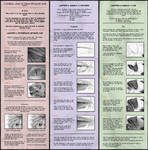 Expressions: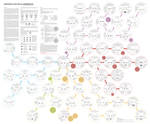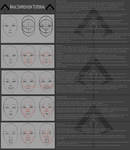 Clothes:


Background: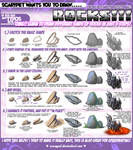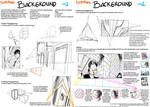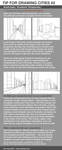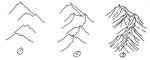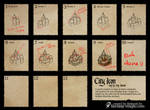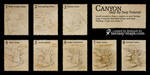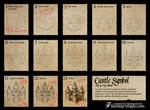 People and places I recommend you go see:








-->check out her awesome art &
tutorials
Thanks for reading.

Be sure to

if you like this article and want to share it with others by getting it more exposure.
If you have any tutorials or ideas how to improve this article please leave a comment.
My other walkthroughs:
Coloring tutorial
Photomanipulation walkthrough
Reading: Het geheugenpaleis
Watching: One Piece
Playing: Bubble Mania
Eating: advocat with cottage cheese