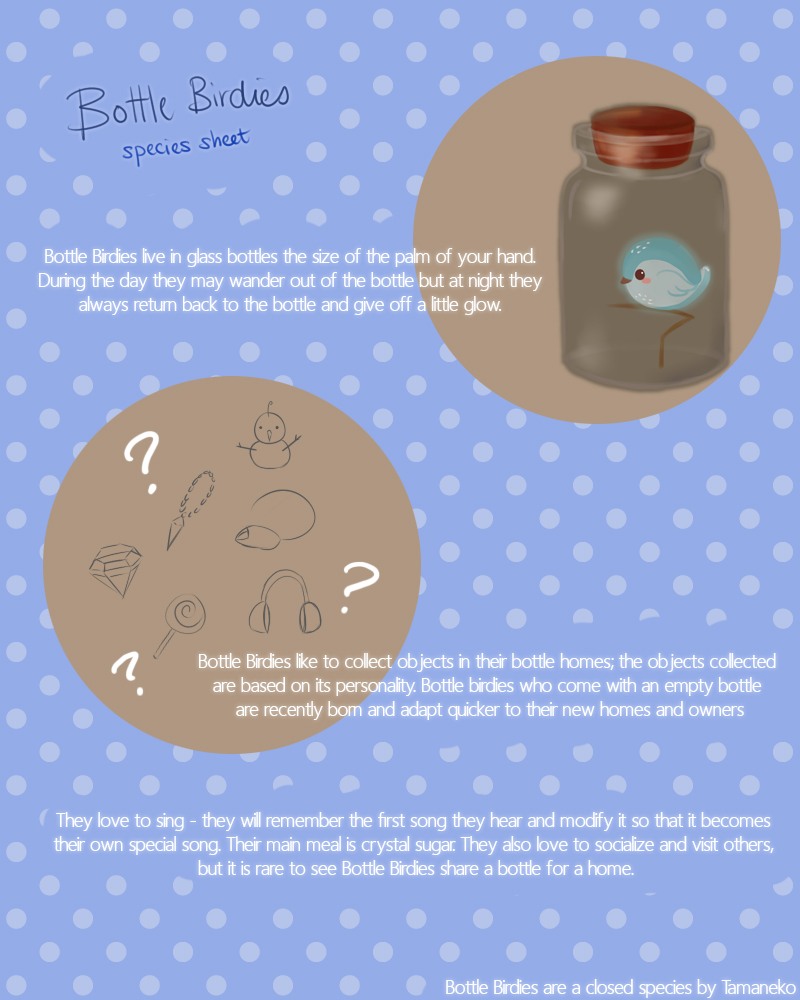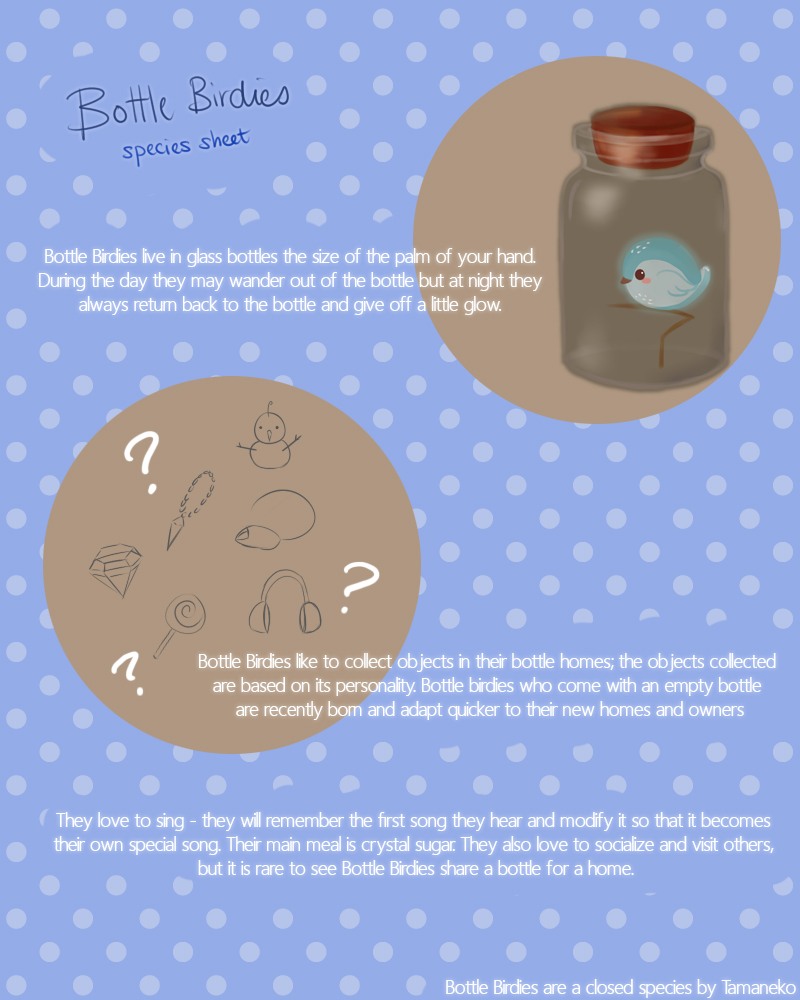 A species sheet for my closed species, Bottle Birdies!
Custom Bottle Birdie Pricing
Pricing is in USD (paypal)/points - please note me and specify whether you are paying by paypal or points
SET PRICES
$1.50/100

- base bird (color scheme of your choice)
$2.00/200

- bird + 2/3 accessories on the bird
$2.50/250

- bird + big accessory in bottle
NEGOTIABLE
additional accessories are $0.50/50

each, but subject to price reduction/increase depending on complexity
Pixel Versions


*coming soon!*
If you have any questions, feel free to ask!